Choose Your Brand Design Package
Your visual brand design only begins with your logo design. Business branding creates the recognition all companies seek, etching your company into customers' minds for the long term. Therefore, we don't limit ourselves to logo design. Our versatile team is at your disposal to take the groundwork conducted for your logo project, and translate it into a visual brand design that's governed by a comprehensive set of brand guidelines.
Your business branding package is selected from a range of tiered options. Choose a basic package just to get underway, or a full package to cover all bases: social media, print collateral, email, and invoicing. The full package includes a significant asset — your fully branded website.
When other design agencies create a full brand design, their drawn-out process does not come cheap. But The Logo Company knows how to create a visual identity in quick time, at a much lower cost, with no sacrifice on quality.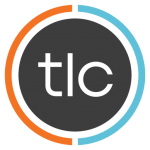 Our Brand Design Packages
Logo + Social + Stationery
Ready to go? Select Your Package
Which package do you like?