Designs for Marketing Materials
Traditional and Cutting-Edge Marketing Designs
Marketing design services and marketing materials are one of the easiest ways to get your business into the public eye. For example, brochures, flyers, email banners, and custom folder designs are all great ways to show what your company does. Most importantly, to help clients remember your name. Our custom design marketing material can perfectly match your marketing logo design, stationery, and social designs so that you have cohesive, consistent, complementary products that help build overall brand recognition and drive sales. 
Sure, we're called The Logo Company, but working with us you'll soon see we are also dedicated to creating marketing materials that make your business stand out. Like we did for Little Roots Early School  When you choose us for your marketing material designs, you get custom designs at an affordable price. 
As we know, marketing design services and trends are continually changing. For instance, certain color combinations, custom design layouts, and overall marketing presentations tend to eventually become outdated and unappealing. Therefore, we create fresh, stylish and versatile marketing material that keeps your company on-brand and ahead of the "trendiness" curve for as long as possible. 
The Logo Company offers three affordable custom design packages for all your marketing material needs. For instance, flyer design, folder design, brochure design, and brand marketing guide design. Furthermore, you can choose a specific product you need or take advantage of all our options to create the perfect marketing materials package for your company.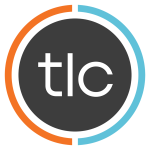 Our Marketing Design Packages
Our Marketing Design Approach

Flyers are a popular marketing tool and are used for any purpose you can think of. Additionally, paper flyers can also be converted to digital flyers, helping you reach a wider audience. We create eye-catching flyers to highlight company events, special offers, discounts, and more.

Let us create a custom-branded folder for your company. Customers can gather important paperwork from your company as well as other information they want to keep, and store it all in one convenient place. As an added bonus, people will remember your name every time they use this folder.

You can use brochures to highlight one specific service you offer or to give a succinct overview of what your business does. We've created beautiful, informative brochures on a variety of topics, and we know we can design a brochure for your company that you're going to find invaluable.
Our Designs, Your Marketing
You invest a lot of time and money into marketing what your company has to offer. We take that your company services a step further by creating effective, innovative, and spectacular marketing materials. Our custom flyer, folder, and brochure designs set your business apart and appeal to customers and competitors alike. 
With our brand marketing guide designs, everyone in your corporation will be "on the same page" when it comes to the design, style, and overall voice of your company. The Logo Company helps elevate your marketing material designs to get you the business you're looking for.
The Marketing Design Gallery
Take a look at some of The Logo Company marketing designs
we've created for clients just like you. 
Got Questions About
Our Marketing Design Process?