New companies or established ones looking to rebrand will need a logo that represents who they are and what they do. The logo design process can be long and tedious, taking much longer than necessary to get your final product. The Logo Company has flipped that around and changed the logo design process to be fast, simple, and efficient. Our logo designers create a logo you love and we do it fast.
The Simple Logo Process
Our logo design process is extremely efficient and streamlined. We designed this logo development process to help us work closely with our clients remotely, ensuring we are communicating frequently and collaborating together to create a high-quality logo to meet your needs. This hassle-free logo development process brings you a professional and impactful logo design that is great for your business and affordable for your wallet.
Follow Our Process With a Client
Synergy Unleashed approached our team about making a new company logo and we were more than happy to help. Here's the step-by-step process of how we did it. If you prefer a more visual representation we also have an infographic following the process here.
Step 1: The Online Order Form
To begin your project, you'll fill out our simple online order form, helping us learn a bit more about your business. Tell us what you can and our designers will take it from there.
Here is some information we received from Synergy Unleashed's order form.
"Synergy Unleashed is a consulting group that provides experienced SAP SuccessFactors consulting services to address specific areas that are key for a successful implementation."
"Our prime customers are those who have engaged a large consulting company as their SAP partner and need help filling key roles on the project or need help rescuing a struggling implementation."
"Capture the company spirit. Enabling success by providing the missing parts. We don't try to do everything (like the big companies) – we bring a personal touch and deep experience to focus on specific areas."
Step 2: The Initial Design Ideas
The lead designer reviews the order information and assigns a team of five designers to the project. Our designers specialize in various design styles including illustration, corporate style, and text-based logos. Our lead designer will ensure that your team is made up of the right people for the job.
The logo design team brainstorms ideas and each designer independently creates a concept to provide you with a wide range of options. Here are the designs we prepared:
This is the feedback we got from Synergy Unleashed after the first design stage.
I like the design direction of Design Concept Jefferson
Please remove the small text "we make your SAP SuccessFactors implementation better"
Can we play around with the color combinations a bit – I like the Green and Orange but maybe the SYNERGY text could be in a very dark Blue
I like the shape of the logo – it captures the "synergy" bringing the three shapes together and I think the shape of the three shapes capture the "unleashed". I would like to see if there is a way to make the three shapes "pop" a bit more in terms of representing the dynamic, explosive nature of "unleashed"
Step 3: The Revision Process
After we present our initial designs, we enter the revision phase. You have unlimited rounds to ensure your design is exactly what you envisioned. Typically a project will go through 2 or 3 rounds of changes before the design is perfect. Each round brings you closer to your dream logo.
After we got feedback from the team at Synergy Unleashed,
these are the new logo designs we came up with.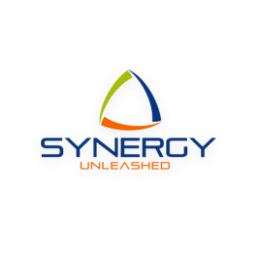 DESIGN CONCEPT
JEFFERSON 1A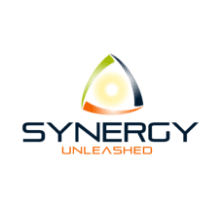 DESIGN CONCEPT
JEFFERSON 1C
This is the feedback we got after the revision process.
I like Design Revision 1A.
Please keep the colors and the text style – I think that looks good
I would like to see some more creative ideas for the logo – I still like the shape and concept of the three connecting funnels with the white space in the middle but I think the funnels need to be a bit wider so there is less white space in the middle
These are the logo examples we created after another round of feedback. Keep in mind that we keep working with you until we get it right.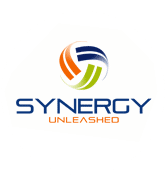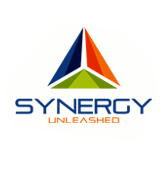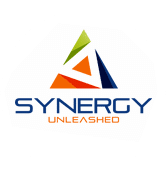 DESIGN REVISION
WASHINGTON 2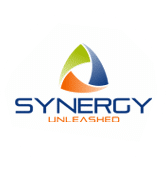 DESIGN REVISION
JEFFERSON 2A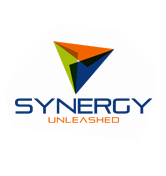 From our last revisions, this was the final feedback we got from the customer.
GREAT! I would like to move forward with Design Revision Jefferson 2A
Step 4: High-Resolution File Pack and Copyright Certificate
Once you are completely satisfied with your logo and approve the design, our team creates a full package of industry-standard, high-resolution files for all your web and print needs. This includes the EPS vector master file which is editable in Adobe Illustrator. We'll also include your copyright certificate and a text document that contains all font and color information.
Hear From Satisfied Clients
See why other clients love our logo design process.
Very easy process and turn around times for the initial artwork and revisions was great! The designs the artists came up with were all wonderful and made it hard to choose a final logo.
I'm very pleased with the work. No complaints at all. Very professional team. I've used them create a website, and business cards as well. I'm sure I'll use them again in the future.
Whether you need a brand-new logo or want to upgrade to a better one, The Logo Company is here to help. We're ready to work together to design a logo you love. Shop our logo design packages or contact our team to get started today.