Designing & Building Your Brand
Build a visual brand identity that strikes a chord
Your logo is the face of your brand, but what about the rest of your visual identity? We create those too! A style guide is the next essential step to building your brand, and we handle that and anything else you need to create a complete visual brand identity.
Your brand is the gut feeling people get when they think about your company. Creating a strong, memorable visual brand identity plays a critical role in helping to achieve a strong overall brand. The best brands convey a consistent, unified message no matter where their visual identity travels.
As a gut feeling, a brand isn't created using a keyboard — but a visual brand identity is, and that's where The Logo Company comes in. Not only can we create your logo, but we can also supercharge your overall brand by building a complete visual identity that says everything you need to say about your business to resonate with your customers.
Our approach follows the fundamental process of brand design: discovery, market research, brand positioning, and design. And tiered packages mean we can add to your personal branding design or corporate branding design arsenal whenever you are ready.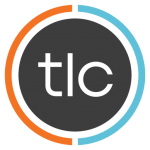 Our Brand Design Packages
Logo + Social + Stationery
Our Brand Design Approach
For companies first venturing into building a brand, these are the brand starter essentials. Take advantage of our 20 years of experience in logo design, create unwavering consistency in the application of your brand with a branding guidelines book, and harness the enormous power of social media visual design across all current platforms. This package draws together your ideas and dreams, and forms a solidified, complete visual identity that can be applied down the line in any way you wish. 
While social media design is a primary talking point of marketing right now, the tried-and-true effect of branded stationery should not be discounted. This package adds designed stationery to the mix, and gives you the chance to put something tangible in your customers' hands. Customers still appreciate being handed a beautifully designed, great-feeling business card; professional invoice templates make an impact; and other touches such as a professionally crafted email signature bolster your customers' favorable gut feelings about you. That's the power of a strong brand!
This package leaves no stone unturned in the advancement of your brand. A WordPress site is the industry standard and you'll have full control over the content you include on yours. You'll be able to easily access and alter your site, keeping your brand moving forward and reaching customers wherever they may be. With a winning logo design and everything else you could possibly need for your brand, this is the package to choose when you want to cover every base with confidence, at a price that is truly unrivalled.
The Visual Brand Design Sequence

Your logo is designed and approved, as the cornerstone of your visual brand identity. A critical element of your brand is ready to be put to work!

A brand guide book is created, showing correct and incorrect logo usage, corporate color palette, typography usage, and other essential elements that guarantee a strong, consistent brand identity. Upon approval of this set of guidelines, designed to protect your brand wherever it lives, we're ready to move to the third phase of brand design.

The elements within the brand guide book are creatively applied to all of your marketing collateral, whichever package you choose. At this stage, your company is armed with everything it needs to build a brand with a carefully and skillfully applied visual identity "backbone" — from email signatures all the way to print-ready files for letters, envelopes, and business cards, and assets for popular social media platforms.
And if you selected our Premium Full Branding option? Your WordPress site will be adorned with your custom-designed branding — a surefire way to ignite brand recognition in your target audience.
Take a look at some of The Logo Company Brand designs
we've created for clients just like you.
Got Questions About
Our Brand Design Process?