Easy Web Design for Modern Companies
There is perhaps nothing more important today than having
a great website. Let us design yours for you!
These days, companies are often judged purely on the quality of their website. Users demand a beautiful site with a user experience to match! When done right, your website will drive revenue, and our web design services help you do just that.
We make web design so easy and affordable for our customers! Our tiered packages are compiled to provide you the flexibility to get exactly what you need, without paying a premium for unnecessary extras. We have you covered no matter what your needs are: a website redesign, a new single page, a handful of pages, or a multi-page eCommerce website.
And if you need a site but don't have a set of visual brand guidelines to follow, no problem! We can put together a branding guide to accompany your new website and make sure anyone who works with your visual assets knows how to use your brand elements properly.
WordPress sites are the industry standard, and we'll provide a fully branded and functional site that fits your unique specifications, minus any headaches, stress, or surprise impact on your budget.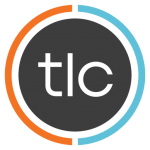 Our Custom Web Design Packages
Why Choose Us For Web Design

to your brand, to build strong recognition

across all platforms, including mobile

for SEO (search engine optimization) to assist ranking


by our talented team of web designers
Sometimes companies just need to get their site up quickly, with plans to build it up further over time. Our single-page site is a great way to get your new site up and running. Make use of our optional extras as needed, without paying for anything you don't need. Choose to add as many extra pages as you like, including eCommerce pages, and you can even ask us to create a brand guide to complement your new website and share with future designers who may be called on to create further brand assets. 
When a site needs to be designed across more than one page but is still a mid-size website, this is a popular package to choose. Five pages is often enough for many websites, but you still have the flexibility of optional extras in case they're needed. 
A highly cost-effective way to design a website. Countless big companies choose this type of WordPress option to successfully house their online presence. This web design package enables you to have a full-blown eCommerce website on a platform that is known for user-friendliness. You'll be easily able to make tweaks and remove/add content as you please, without breaking your website. You'll be able to draw on analytics to see how your site is performing. And, of course, we'll be here to help with anything should you ever need us.
There are many reasons to choose The Logo Company for our web design services. Even though our prices are unbeatable, we take the time to tend to the details that matter to your website and your business:

We work closely with you to ensure your website layout provides an intuitive user experience.

We optimize all images on your site to make it load fast and keep visitor bounce rates as low as possible.

 In other web design agencies, mobile is too often an afterthought. Unlike them, we place great importance on responsive design for mobile. You can expect your site to work flawlessly across all devices.

Conversion Rate Optimization​​
We design your site in a way that makes your visitors more likely to take you up on your calls to action.
Not only is your site responsive — we are responsive. Our customers love that we are easy to work with, we listen closely, and we act on what you tell us. If you ever change your mind or want to add something extra, we are flexible and happy to accommodate.
Take a look at some of The Logo Company Web designs
we've created for clients just like you.
Got Questions About
Our Web Design Process?
See The Logo Company web designs we've recently created for just a selection of our happy clients. 
We're Ready to Design Your Website!
Web design is a key step in any business' brand building process. You may hear rumblings that it can be a stumbling block that causes big headaches — not with The Logo Company! Our process takes all the stress out of web design. There's no surprises and no hidden fees.
Our web design packages are designed to help you:
Build or Improve Your Brand Reputation
You tell us what you want your site to do, and we can handle everything from branding to eCommerce and everything in between.
Want to find out more about capitalizing on an inexpensive investment in great web design?