Boost brand awareness with captivating social media designs
Social media platforms can be effective tools for engaging with customers, announcing promotions, or simply projecting brand voice. If you're looking to increase your brand's visibility on social media, we've got you covered. The Logo Company is your go-to resource for all types of social media design services.
Our approach helps you manage various aspects of your social media strategy using design resources such as social media headers, posts, profiles, and branding. Each of our packages provides your brand with the tools and resources needed to effectively reach customers on a consistent and ongoing basis.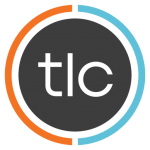 Our Social Media Design Packages
Social Profile with Headers
Improve Your Social Media
Design Strategy Today
Companies are harnessing the power of social media content, and it all begins with creating effective social designs. Our 20 years of experience in logo design carries over to the social media realm as we create engaging profiles that stand apart from our competitors. This social media design package builds your brand's foundation in the digital world with additional options including social headers, posts, and branding guides.
Social media is a pivotal tool in the digital marketing world and the benefits of designed headers should not be overlooked. With this social media design package, you can spread the word about your business and its products using professionally crafted headers. Our designers will help you grab customers' attention with headers specifically tailored to your brand identity.
This complete social media design services package provides all the essentials needed to bolster brand awareness. Our specialized social media graphic designers improve your business' social media page design through Facebook page design services, social media banner design services, and more. If you're looking to completely revamp your social media page design, this is the right package for you.
Our Social Media Design Approch

Tell us about your current social media strategy, such as the platforms you're currently using and the goals you have for the future.

We review your order and assign a team of social media graphic designers to your project.

We present our initial designs for your approval and offer unlimited revisions to make sure you're satisfied. Upon approval, we create a full package of high-resolution files for all your needs.
The Social Media Design Gallery
Take a look at some of The Logo Company Social Media designs
we've created for clients just like you.
Got Questions About
Our Social Media Design Process?