Choose Your Web Design Package
The Logo Company creates custom business websites that are cost-effective and at the forefront of current trends for user experience. When you're building a brand and you've got your new logo all set, it's time to design a custom website that does its job to reinforce your brand identity, generate brand recognition. This will surge your business forward. See below to find out which custom business websites package is best for you, or fire us some questions on how to get started. We're looking forward to seeing your website through to fruition!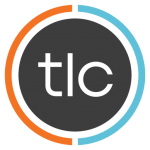 Custom Web Design Packages
See The Logo Company web designs we've recently created for just a selection of our happy clients. 
We're Ready to Design Your Website!
Web design is a key step in any business' brand building process. You may hear rumblings that it can be a stumbling block that causes big headaches — not with The Logo Company! Our process takes all the stress out of web design. There's no surprises and no hidden fees.
Our web design packages are designed to help you:
Build or Improve Your Brand Reputation
You tell us what you want your site to do, and we can handle everything from branding to eCommerce and everything in between.
Want to find out more about capitalizing on an inexpensive investment in great web design? 
Ready to go? Select Your Package