How do you win more sales? It's actually rather easy.
Let's be frank, everyone who runs an internet shop would like to win more sales online. There are several things you can do to stack the odds in your favor when it comes to winning a sale on the internet. Here are 5 simple not to be missed trust signals that your internet business can not afford to be without to maximize sales:
1. Internet Logo Design – Website Logos

Websites are not like bricks and mortar businesses because you only have a couple of seconds to grab someones attention and make them feel you are trustworthy. Just a single nagging doubt about your credentials and they are gone. It really is that quick to lose a sale on the net? Yes, it is so do try to win more sales. 
Don't have a poorly designed logo you won't maximize sales!
Your internet logo design is often the first thing people see and associate with your brand when they arrive on your home page. If your simple logo design is poorly designed, you will not win more sales.  Many people will subconsciously associate your internet brand image with the products or services you supply. If your internet logo is bad, it might follow in someones mind that your service or products are bad too. You can avoid this wasted opportunity by making sure that your website logo design is professional and brandable. This will maximize sales.
Unless you are a designer, never design your own internet logo because you will miss the subtle and powerful messages designers build into logos. Do not underestimate the power of branding. If you want to win more sales. To make potential customers take you seriously, you need to be serious about your image. 
Unashamed self promotion alert! I can't help myself. 
See what options The Logo Company has for your Internet logo order  The quality of our logo designs speaks for itself!  Internet portfolio
2. Testimonials are crucial. Good and bad ones to win more sales

In addition to TrustPilot, you can also consider using video testimonial software with built-in editing to showcase your customer's feedback in a more engaging way. Share real Testimonials for The Logo Company with your visitors. Not made up testimonials or fake video testimonials you can buy off places like fiverr, your customers will see right through these and you will not look good nor win more sales. 
The slightest hint of a fake testimonial or review and your client is gone. When they are gone, they are gone for good. Real testimonials are earned and are given freely by happy customers. These customers want to share their great find with everyone and they become your unpaid sales force. These clients are pure gold but what they say has to be credible.
Be genuine and you have nothing to fear. 
Even if you get a few bad ones, just think of them as well, you can't make everybody happy and it makes your company more real. Nobody is perfect, right ? To make sure they are credible, you should encourage them to rate your service honestly on sites like TrustPilot the independent business review website. The independence adds trustworthiness and also allows you to step in and address any issues professionally in public and win people's heart and maximize sales. 
Be careful though, this can be a double edged sword. Unhappy customers love even more to tell their tale, more than happy customers do by quite some margin. If your customer service is not up to scratch you could seriously damage your brand. This is not the place to start an argument because you will lose even if you win. My advice is just give them their money back and don't enter into a negative discussion which will take your energy away from real business. 
3. Website Speed – you need to be fast to maximize sales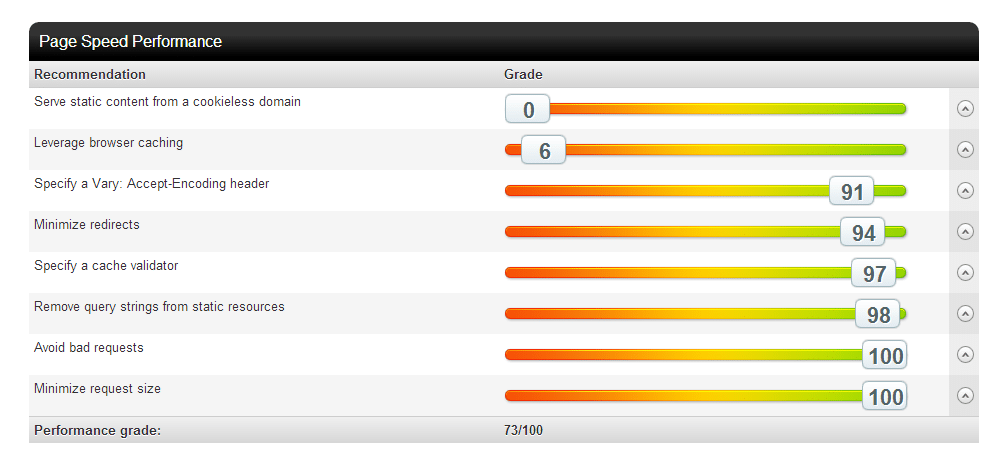 Nobody wants to sit around waiting for a web page to load. Google even count site loading speed as part of their user experience signals and can give fast loading pages a boost in the search engine results pages. If more people can find you by searching Google, you have an opportunity to convert more and win more sales. Your visitors might stay on your site longer too because their attention span is not being tested. Fast loading web pages have a lower bounce rate than slow pages. Bounce rate is the measure of time someone stays on your page without leaving your site altogether. This can help you understand if your visitors are finding what they need or not.
Use a speed test site like Pingdom to see if you have any speed issues that can be resolved. Even a slight increase in speed can make a positive difference to maximize sales.
4. SSL Certificate is important to win more sales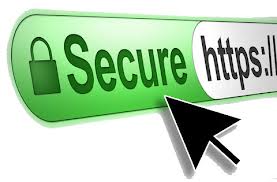 Privacy and trust are important considerations for your average internet shopper. These net savvy buyers understand that for every real internet shop, there are others set up to scam them of their identity, money, credit card details etc. If you want to avoid being falsely associated with the bad guys, you need to make sure your house is in order. One thing every web shop needs is an SSL certificate.
There are many types of certificate but for your average shop you can generally get away with the cheapest on offer. You want the address bar padlock to show locked and the web page to serve the content without error. If you can achieve both of those things with a cheap SSL certificate, you should be good to go. Do not consider setting up shop without it. You need to win more sales not loose business.
You can find cheap SSL certificates at a site like GEOTrust. Another option is to ask your webhost to install a certificate on your domain for you.
5. Secure Payment Choices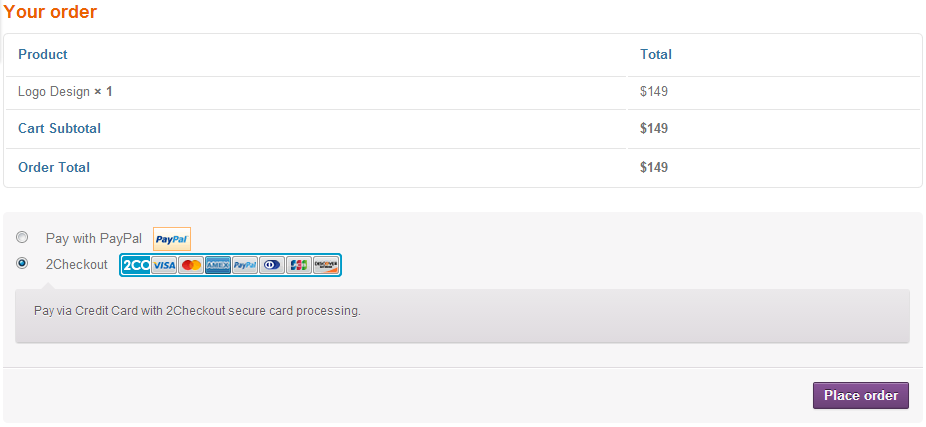 This might seem like an obvious statement but there is something different I want you to consider when it comes to offering your buyers a method to pay securely. Use more than one payment processor and make sure they are well established as payment processors. For instance, everyone should offer Paypal and Stripe because some buyers insist on paying with Paypal. If you do not offer Paypal, you will lose some clients. In addition to Paypal you should use another secure payment processor like 2checkout.com. Just like some people will only pay with Paypal, some customers will refuse to ever use Paypal. So again, unless you offer an alternative secure payment processor, you will lose business. We use Stripe which is expensive but works for us to maximize sales and income. 
No linking to shopping cart to avoid the customer feeling pressurized. 
Avoid linking your shopping cart direct to your bank to take payment. Most web designers are not security experts and are not adept at securing sensitive data. Your average shopper knows this well and as such will be reluctant to give you their highly sensitive information for fear that you will not protect it as well as a large company like Amazon would. Small businesses should always use specialist 3rd party payment processors who have a reputation for security and data protection.
You might save a few cents per deal going direct with your bank but you will lose clients who do not believe you will be careful with their data. The amount you save in processing fees will often be minimal compared to the orders you could lose due to the buyer not trusting your payment system. 
In conclusion, you need to have a internet logo that makes a first excellent impression. You will also need a speedy website, trusted testimonials, the right payment system but most of all, you need to care. Care about your business, your customers and love what you do, because running a business need your soul as well.