More food-related logo design for Trivia Tuesday this week, only this time it's the fast food logos variety. Last week we guesses soda logo designs. While fast food is not very good for you if you eat it all the time, few of us can resist the occasional deep fried treat. 
Have you sampled the wares of any of these six top fast food companies?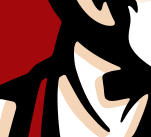 Guesses – and arguments about who does the best fries – below, please!
Want more food-centric Trivia Tuesday logo designs? Want less? The best way to get us talking about the logos you want is to tweet your suggestions @thelogocompany with the #logospotter or #triviatuesday hash tags or leave us a message on our Facebook page.