How do you best market your private campsite
First of all, to market a private campground will take passion and dedication but also a whole lot of planning. A campground is a place where people go to spend some time away from home. Rather than stay in a hotel, they choose to camp out in a tent, pop-up camper, or RV. Most campgrounds are connected to others in a network of sorts.
Some of the networks are based on location, such as those that are run by national or state-wide park services. Other networks are private, such as Kampgrounds of America, also known as KOA. However, there's another type of campground out there – private ones that are unaffiliated. If yours is one of these, then you may have problems attracting new campers. Especially if you aren't located near a popular historical site or tourist center. That's when you have to find a way to reach out with a marketing campaign.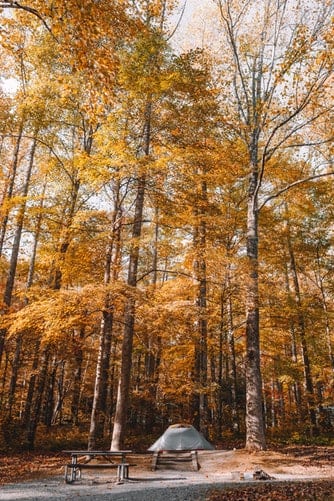 Setting up A Marketing Plan for Your Campground
The very first step of your marketing plan involves one very specific component – the campground logo. Your logo needs to include your campground's name, as well as some imagery. Most likely, that reflects what makes your campground unique. Is it located near a body of water? Or in a grove of pine trees? Maybe you have a great fishing area or your campground is family-friendly. Whichever of these things fits best can be used in the logo design.
Best choices of font and typeface to market your campground 
As far as font/typeface and color choices are concerned, you can be somewhat creative. Obviously, a calligraphy style font won't work, as it is too formal for something like this, but you don't need to stick to things like Times New Roman or Calibri. Instead, you can go a little outside of the box. This is a good chance to get creative.
However, make sure that you love whichever design that you end up with, as it will be used on many different things, from your business cards and website to your uniform shirts. You might even want to have some logo shirts and baseball caps printed up to sell in your gift shop. Rebranding takes time, so make sure to choose logically in the first place.
Do your campsite marketing research and determine your target audience
The second step of your marketing campaign requires some research. You need to determine exactly who your target audience is. Who usually visits your campground? People, who love to fish or hike? Or families with kids? Which ground so you want to target? On top of this, although you already thought about what makes your campground special, this needs to be gone over again here.
Those same components – a lake, some pine trees, great fishing spots – all will become a part of your marketing campaign. You'll need to put the two things together, your target market and your specialty, and find a way to appeal to potential customers.
Attracting Campers through Online Advertising
One of the best things about the internet is the fact that you can reach potential customers for your business. Facebook ads, Instagram stories, Reels, and social media posts are just one part of this. Fairly easy to set it all up on Canva Before you can tackle them, however, you need a well-designed website.
Creating a great website for your Campground
Your campsite website should have your contact information on it, as well as details about your campground. If you can provide a map of all of the lots, then that would be very useful, especially if you're bringing in new customers who've never been there before. Also, your website should have a page for your campground rules. Perhaps even,  fun things to do that are located nearby. People will be interested in those types of things.
Take the time to make a blog to market your private campsite 
Finally, you'll need a blog that's attached to your website. This gives you a place to keep your customers informed, share camping tips. Even to write about the history of the area that your campground is located in. If you use keyword articles, then you'll draw in even more readers. Ones who might just become customers. All of these things combined will make up your online marketing efforts. When handled correctly, they'll lead to success.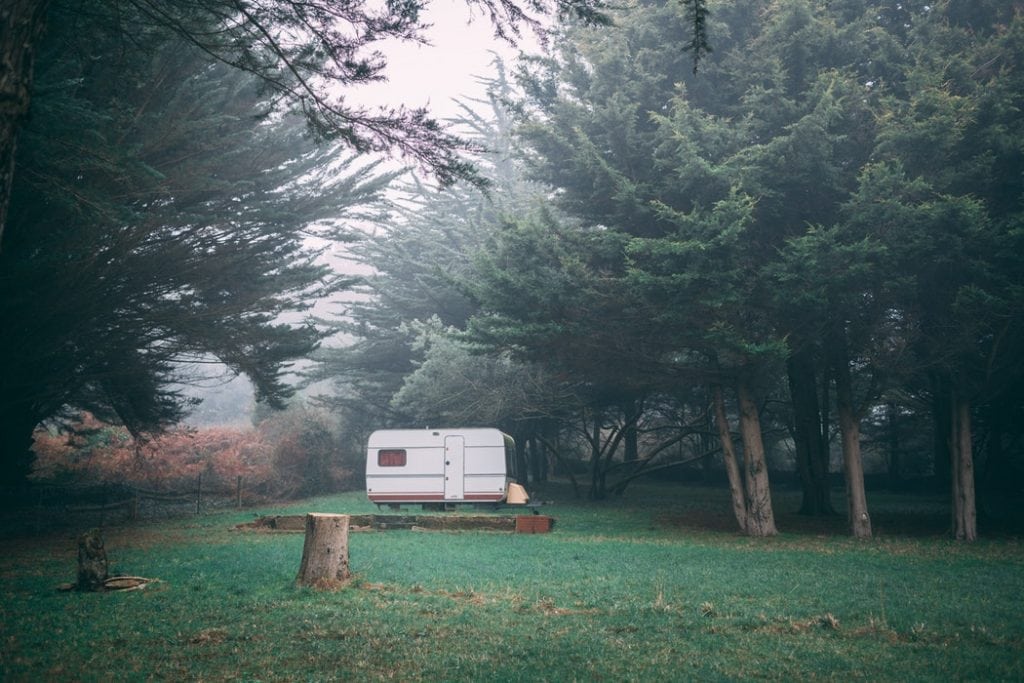 Will Traditional Advertising Work?
Also, you can take advantage of traditional means of advertising. Some good ones include placing ads in various print publications. There are several aimed at people who like to camp, fish, hike, and spend some time outside. These would be a good place to start. You can also place ads in regional publications.
For example, if you're in the Midwest, then find a magazine for people in that region and inquire about their advertising rates. Many of these publications have websites as well, so your potential audience will be able to find you in both places. They do double duty.
Market Your Campground with Television ads if you can afford it
Television ad campaigns are another great option. You'll need to find what your target market watches and then place the ads accordingly. This is a bit of an expense, particularly since you'll need to film and edit the commercials, but it will be worth it as it will bring in additional business.
More so, the entire goal here is to reach people who may not know that your campground exists, especially if they are located on the opposite end of the country from you! And yes, you do need to expand your reach a bit, since you never know who you'll draw in once you try.
Conclusion – best to market your campsite with passion
As you can see, there are a few steps involved in creating a working marketing plan. You need to start with the camping logo and then expand from there. Most of all you need to be dedicated and love what you do or customers won't come. It's all about being a people pleasure. So be one if you want your campsite to survive. Once you know who your ideal target market is, the rest will start to fall into place.