Transportation companies, also known as trucking companies, move things from one place to another. These things can be overseas containers, items stored on skids, or boxes of goods destined to go from a warehouse to a storefront. There's always going to be a need for transportation companies, no matter how many items are made in other countries and shipped to the United States. After all, someone needs to move those goods from point A to point B. Starting a trucking company involves quite a bit of paperwork and decision-making before the first shipment is moved. Here are some details on the process.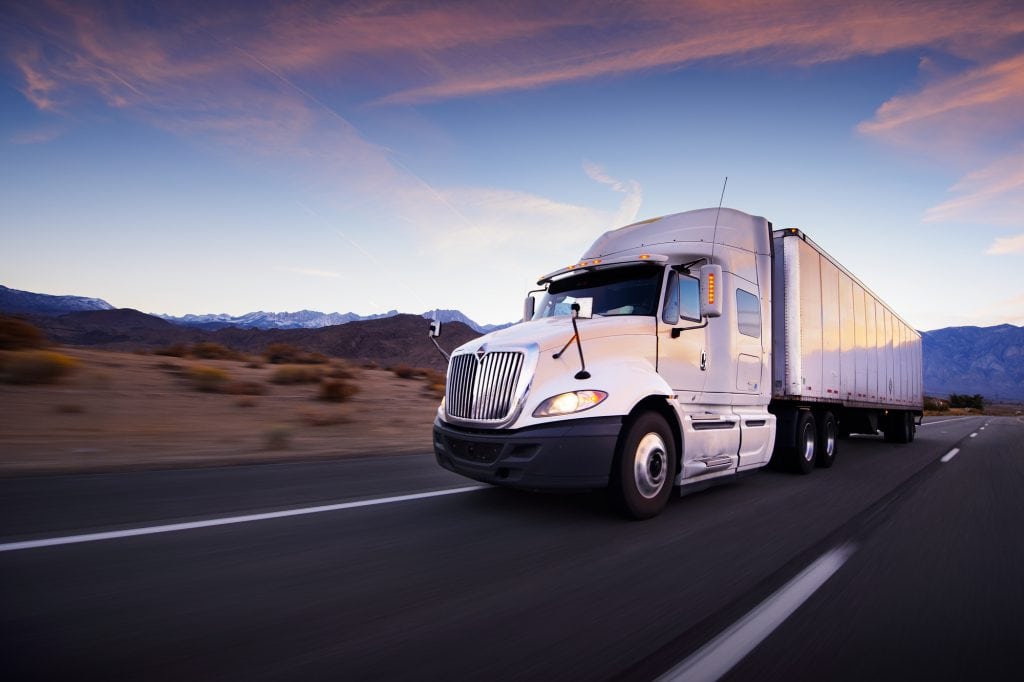 Founding A Company
The first step in founding a trucking company is to name your business. The name is important since it will be on all of the paperwork, branding, and even the sides of the trucks. It's not unusual to see a trucking company that's named after its owner, although that isn't a rule that must be followed. Instead, you can name your business after the city that it's in, the type of shipping that it does (we'll describe that in a bit more detail later), or just about anything. You do need to keep in mind that your business name will be somewhat permanent, thanks to the regulatory paperwork, so pick one that you like.
Once you have a name for your company, it's time to find an office, lease some trucks (which is much less expensive than buying them), and determining exactly what type of shipping you'll specialize in. The office space that you choose needs to have enough room for a small shop – someplace to repair the trucks if necessary. If you plan on getting into warehousing as well, then you'll need a building with this type of space available. The building also should have room for a few office employees, since you'll need someone to handle the billing, dispatching, and other tasks. This is too much for one office employee to take on, even if you're planning on starting out slow.
Another big decision revolves around the type of shipping that you want your company to handle. There are long-haul companies that send their drivers all over the country, as well as local trucking companies that stay within a certain geographic region. How you plan to pay your drivers, per mile, per load, or per hour, depend on the type of shipping that your company will handle. For example, long-haul drivers are paid per mile or load, while local ones tend to be hourly.
The Next Parts Of The Process
Now that your business has a name and a purpose, it's time to start filling out that paperwork. Your business will need a tax identification number from the federal government and should adhere to all department of transportation regulations, both state and federal. Trucking is heavily regulated, due to the nature of the business. This makes sense since it involves hauling around heavy loads of goods. Your employees will also need to keep log books that note how much time they spend on and off the road.
Other necessities include a logo and some drivers. The logo will be placed on the sides of the trucks, on the driver's work shirts, and on the company branding. This includes business cards, the website, marketing materials, and more. A good trucking company logo usually includes an image of a tractor-trailer or box truck of some sort. If not the whole truck, then at least a trailer or an overseas container should be in the logo. Something has to indicate exactly what your business does. After that, the font and coloring of the logo are really up to you.
Finally, before you can officially open your doors, you need some drivers. They'll have to have commercial driver's licenses with the proper endorsements, as well as some experience. The experience is the important part. Many of the insurance companies that will cover trucking company employees require drivers to have at least six months or one year on the road. This is for liability reasons. You'll have to run background reports on each driver and see if they're cleared by the insurance company before hiring them.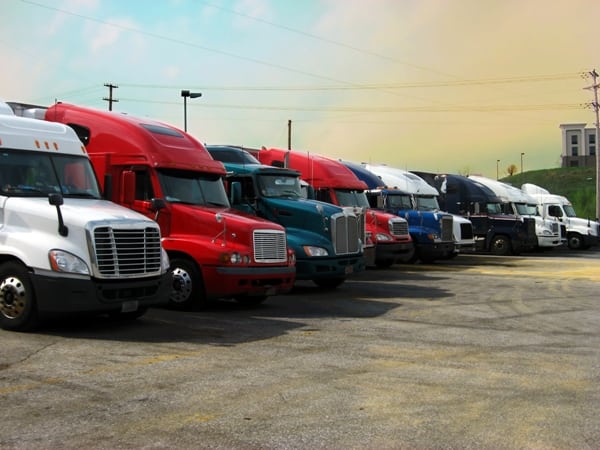 Advertising Your Business
Once all of the other pieces are in place, it's time to set up your advertising and marketing materials. This includes setting up a website and social media accounts, as well as placing ads and hiring a few salespeople. Let's start with the website. Your business needs one that explains exactly what it does. It should include a map that outlines the shipping areas, as well as a way for potential clients to contact you. The address of the business and other identifying details need to be on the website as well. Don't forget the logo.
If you choose to use social media, then now is a good time to set those accounts up. You should have at least profiles on Facebook and Twitter, as they provide some outreach and allow you to place advertisements on them. You can also set up advertising through other means, including television and radio, as well as in newspapers and business publications. Since your company is new and not many people have heard of it, every step that you take in order to create awareness helps.
In order for your business to truly succeed, you'll need to hire a few salespeople. If you want to, you can have them work on commission at first. This will encourage them to find some accounts. It also makes it a bit easier on your budget, most of which will go towards the office and shop space and everything else that's needed to get started.
Conclusion
As you can see, setting up a trucking company requires some careful thought and a lot of paperwork. Thankfully, you don't need to do everything on your own. Hiring employees to tackle some of these tasks, such as marketing and regulatory paperwork, will lighten the load, no pun intended.