The fashion industry as a whole is dealing with a backlash to so-called fast fashion. Because of this, shoppers are turning away from major branded clothing and accessory lines and seeking out other options. Many want to purchase items made by an entrepreneur, especially if that entrepreneur is also an artisan. To put it simply, if you make handmade leather handbags and other accessories, then this is a great time to start your own small fashion business.
Choosing a Niche For Your Fashion Design Business 
Before you start coming up with a clever name and finding a way to market your items, you first need a solid business plan. Since you're an artisan, your planning process might be a little different than that of someone who purchases goods to sell. Things to consider here are. What are you able to successfully make? Secondly, what kinds of materials do you need to make those items? You might make handbags and other leather accessories. If you want to create your own fashion label design then you need to be prepared and in the know-how. And what if you make jewelry? Is it beaded or made of precious metals?
Once you've come up with a basic plan of what you're going to create and have a list of materials that you need, pricing is next. Don't forget to include the time that it takes to make these things when you're planning your pricing.
Finally, after all of these plans are in place, it's time to come up with a name. What will you call your new company? It could be something clever, based on your first or last names, or it could reflect your products.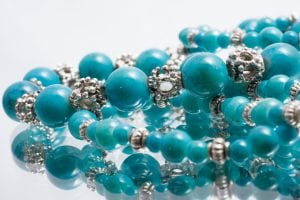 Making an Impact With Your Fashion Accessory Designs 
A fashion logo is the next step after the name. You need something that reflects your business and helps you market it successfully. When thinking about the logo, you should consider including details about your products. For example, if you make beaded jewelry, consider designing a logo with letters that look like beads. Or if you make leather items with stitched details, have the logo's letters resemble them.
These small details will help your company stand out from the crowd. Also, the colors that you choose for the logo matter quite a bit. Is your business trendy? Then use bright colors. If you're making classic items that will never go out of style, then use neutrals. A good logo not only reflects the name of the company itself, but it uses elements that show what the business stands for.
And if you don't know what your business stands for, then how can you market it and find customers? You'll need to think all of these things through when planning this step of the business creation process. Also, don't forget that your logo will be placed on your website and on your business cards. It needs to look good on both of them.
Finding Customers For your Fashion Accessory Business 
There are three things that you need to do in order to find customers for your fashion accessory business. The first of them consists of basic marketing. You need to get your company's name out there so that people know that it exists.
Marketing is how you find customers. Maybe place some local advertising, attend craft fairs, and set up social media accounts. Furthermore, you also need to find out who your target customers are. This will help you with your advertising efforts. Do you want to sell to younger adults who want trendy pieces? Or do you want older women to buy your classic work-ready handbags or jewelry?
You can also market to a mix of the two. It's all about finding your niche, which is easier than it sounds. If you aren't sure about who will buy your goods, then ask a few friends and relatives for their opinions.
Large companies do this all of the time – only they call them focus groups. Next, after you plan your marketing and have a customer niche in mind, you need to set up your company website. It should have your business logo displayed on it prominently and contain information not only about your business but list where you sell your goods.
People will find your website, become interested in your products, and then want to buy them, so don't forget this important piece of information.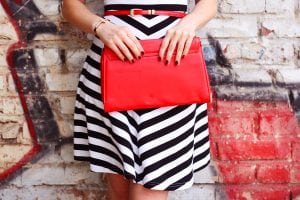 Selling Your Fashion Accessories
Sales are the next and most crucial part of running a company. Without sales, you really aren't running a fashion accessory business. You have several choices here, including craft shows, sometimes farmer's markets (although most tend to be strict about which goods they sell), and even online. Setting up an Etsy shop, which will help draw in customers. Perhaps use Shopify, or any number of other platforms that contain settings to display, market, and sell products. There are plenty of them to choose from, although most charge a small fee for handling things like payments for you.
Another thing to consider, when it comes to selling your items, is the shipping process. You'll need to package your materials in a memorable way, and that includes placing your business card in the box. If you can afford to have boxes printed up with your company logo on them, then go ahead and do so. This will show that you have put a lot of work into every aspect of your fashion accessory business, which is something that customers will appreciate.
Conclusion
Once you have all of your fashion accessory business' marketing materials in place, you're ready to open up shop. Remember to place your logo on everything, from your website to your packing materials. This will help you keep your brand unified, while also bring in new customers. Remember – people might see the box being delivered with your company name on it, and wonder what's in it. A quick web search will lead them right to you. And with that, you've gained a new customer. It's all rather simple really, as long as you stick to your business plan and have an interesting logo.