Here's 10 of Our Recent Web Design Projects
Our talented web design team specialize in fully responsive custom website design based on the WordPress content management system. Fully responsive means the site works across multiple device types like smart phone, tablet and desktop without breaking the cool design of the site. Responsive custom website design is also a requirement for ranking your site well in Google too. This is just a small sample of the sites we have designed recently. No matter what type of business you are in, we can make your business look amazing online.
The process is fast and efficient meaning we can get you online with your new customers website design in the fastest time possible without compromising on quality.
Your project manager will be happy to discuss the finer details of the custom website design service with you and give you an indication of the costs and timescales. Just complete the enquiry form at the bottom of this page and we will get back to you as soon as possible.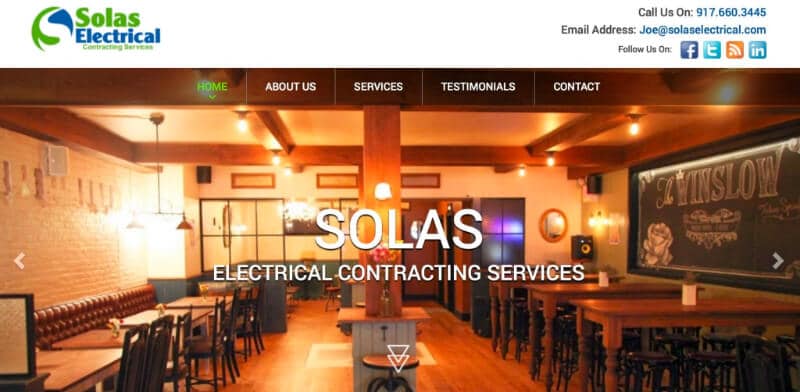 Solas Electrical Contracting Services Co.
First of all, Solas Electrical Contracting Services Corporation is a fully licensed, electrical contracting company incorporated in New York City, serving all five boroughs. Solas, the Gaelic word for "light" represents the company, Solas Electrical Contracting and its owner Joe Connolly's heritage, their commitment and their determination and pride to strive to exceed their customer's expectations and provide the highest quality solutions. Their custom website design is clean and fast loading.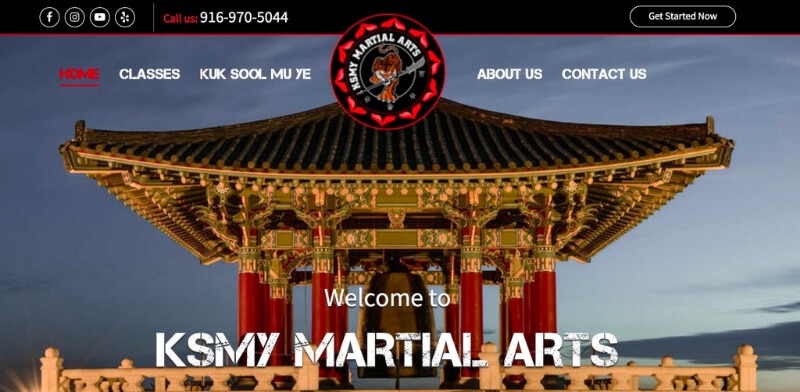 KSMY Martial Arts school teaches the traditional Korean Martial Art known as Kuk Sool. Kuk Sool is the systematic study of Korea's traditional fighting arts. As a martial arts system, Kuk Sool encompasses the spectrum of established Asian fighting arts and body conditioning techniques, as well as mental development and traditional weapons training. Their custom website design is fast loading and memorable. Especially the martial art logo. Above all, first impressions count, so the martial art logo is important too.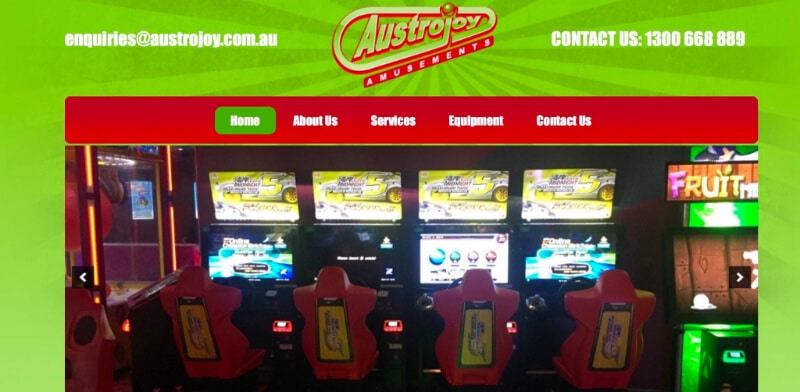 Austrojoy Amusements is an Australian owned company based in Sydney Australia. They operate, buy and sell a wide range of coin operated amusement equipment. With over 35 years of industry experience they know the game! For their customers website design they needed strong colors to stand out.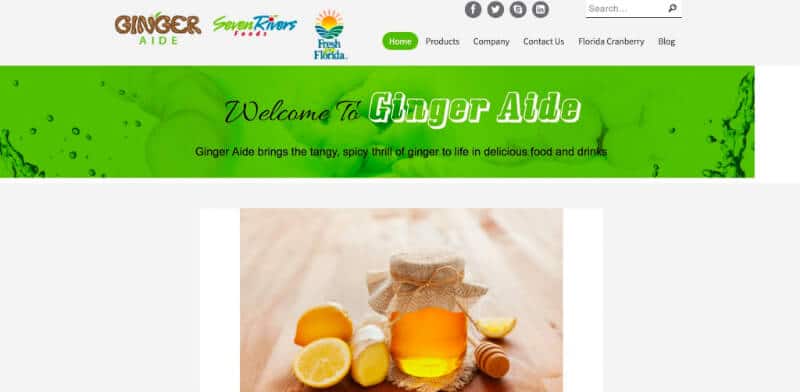 Seven Rivers Foods is a family owned and operated business that focuses on transforming local, natural ingredients. Making them into flavorful, healthy products for the whole family. Their Ginger Aide brings the tangy, spicy thrill of ginger to life in delicious food and drinks. The food logo design made by us is well balanced. For more food logo examples.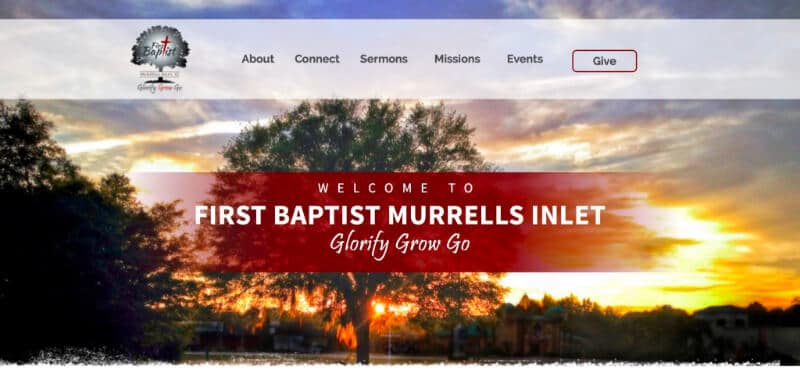 First Baptist Church Of Murrells Inlet
First Baptist Church of Murrells Inlet, South Carolina was founded in 1939. For over 75 years, they have been engaged in active and vital ministry in the Murrells Inlet area and around the world.  First Baptist Church
The customer website design is a dreamy one with a divine light in the sky.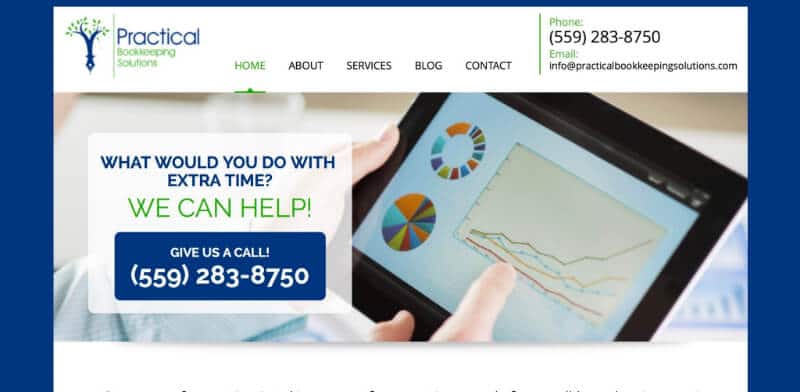 Practical Bookkeeping Solutions
Practical Bookkeeping Solutions has over 25 years of experience working with businesses in the Central Valley. QuickBooks certified to assist you in getting what you need in accounting software and training. They needed a practical custom website design which we were able to deliver. Check out some of our other accountant businesses that we have worked with and their accounting logo designs.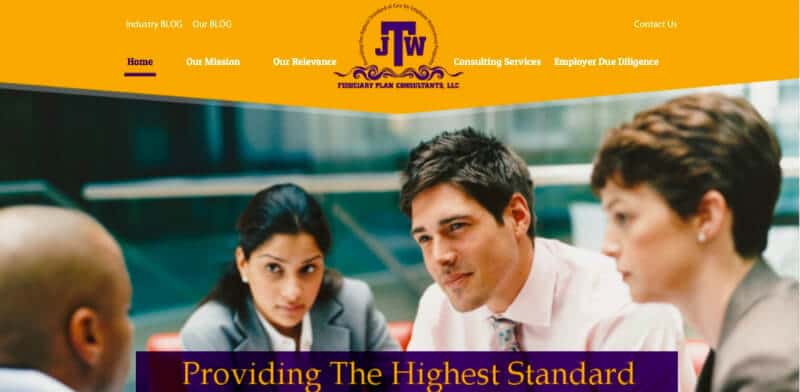 JW Fiduciary Plan Consultants
JW Fiduciary Plan Consultants, LLC is a company that brings guidance to organizations regarding their employer plan-sponsored retirement programs. The company was established by Timothy J. Windos, who has over 20 years of experience as a Financial Advisor and as a Branch and District Manager in the retirement plan industry. Big businesses need eye-catching websites and corporate logos.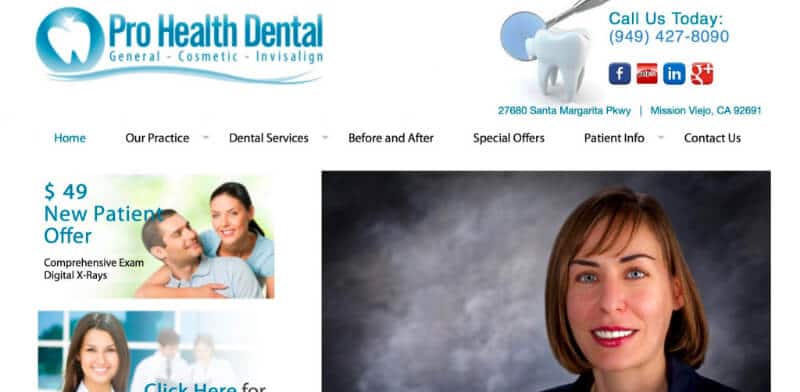 Pro Health Dentist Mission Viejo
At Pro Health Dentist Mission Viejo their friendly, highly qualified dentist and staff provides personalized, quality dental care for all type of patients. Whether you need professional cosmetic dental services, Invisalign, dental Implant or just need simple dental fillings, their highly trained staff are here to provide you the best dental service in Mission Viejo.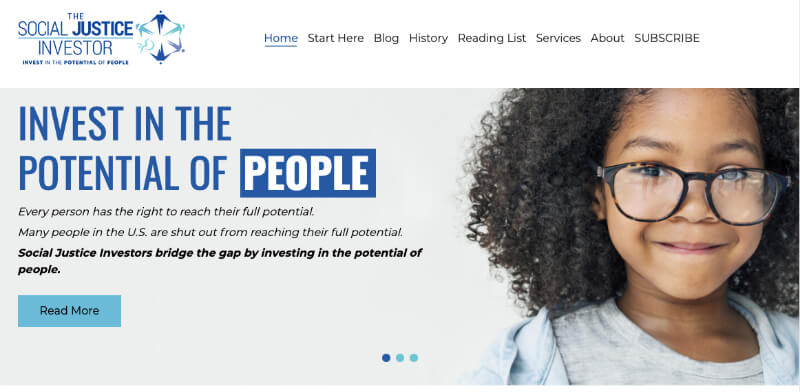 The Social Justice Investor
The Social Justice Investor™ is an online platform to share inspiration and resources to people interested in applying a social justice lens to their investment portfolio. With the goal of being transparent, non-conflicted, and accessible, The Social Justice Investor™ deliberately avoids paywalls and other revenue generators that can keep people from exploring how they can use their assets to advance social justice.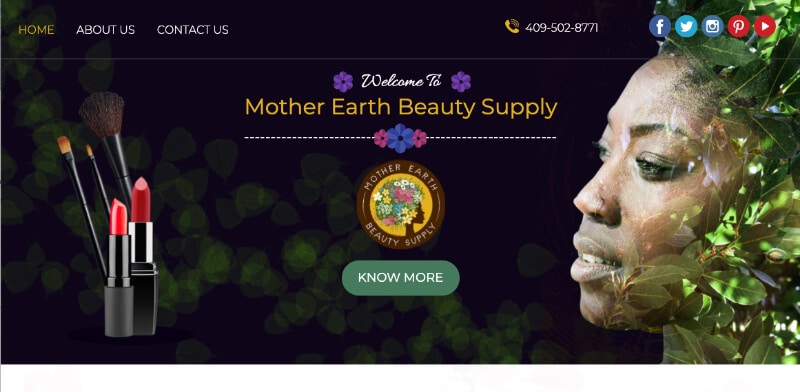 Mother Earth Beauty Supply
Here at Mother Earth Beauty Supply we are a boutique-sized family owned company who supports the concept of self-love, community upliftment, and nation building. We offer many products for the care of your hair, nails, and, skin from some of the most well known brands to the new and emerging local brands. We encourage healthy hair growth techniques and we don't just present products to our customers to purchase, we also uplift and educate our customers in order to bring forth the ultimate shopping experience.