Memorable logos begins with an A
Welcome to our first Friday Feature for logos beginning with A!
We are beginning a new series, which will focus on different logos starting with the letters of the alphabet. We'll work through the alphabet bi-weekly, highlighting some great logos. You'll have a chance to contribute too.
To get us started here are 5 great well-known logos only beginning with the letter A:
1. Adidas logo design begins with an A is first up. 
First of all, we can't talk about logos starting with A, without mentioning Adidas, one of the most recognizable sports logos around.
The adidas logo was created in 1949 by founder Adi Dassler. The three stripes symbolize quality, performance, and design, and were inspired by American athletes' uniforms. However, the logo has evolved over time but still includes the iconic stripes. For instance, the word "adidas" is now included with the stripes. Making the three stripes iconic and synonymous with a combined hip hop cool and sport suave that is all their own. Most of all, what's great about this design is that it works in a variety of colours and without the typography.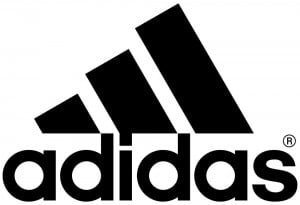 2. Alliance Atlantis film logo begins with the letter A
Next we have a favourite of mine, not just because they made great films. This logo beginning with the letter A, has the two triangles bending to form one larger arc and triangle and the smoothness of the lines creates a feeling of motion and dependability. Furthermore this logo also worked in black and white and works across cultures. 
Unfortunately the company is no more. Sadly, Alliance Atlantic was a Canadian entertainment company founded in 1985 to produce and distribute films and TV programs in Canada, USA and other countries. Its stylized "A" logo, inspired by an ancient Chinese coin, represented the company's focus on international productions and partnerships. After several mergers and acquisitions, Alliance Atlantis became part of CanWest Global Communications and later Shaw Communications. Finally absorbed the company assets into other media entities, leading to the end of the Alliance Atlantis brand.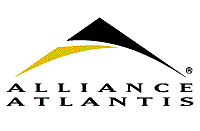 3. Powerful and spectacular red Adobe logo 
Third one up, Adobe which has been a very influential brand for many reasons. Most of all the dependable A is an example of superb typography with subtle style and integrity.
Interesting fact is that the Adobe logo was designed by Marva Warnock, the wife of Adobe's co-founder, John Warnock. Unknowingly almost, she created the iconic logo in 1982, shortly after the company's inception. Everybody knows the logo is a stylized "A" that represents a stylized version of the mission San Xavier del Bac near Tuscon, Arizona. Where John Warnock frequently visited while working on the development of PostScript technology.
Interestingly, the logo was initially intended to be a placeholder until a more official logo could be designed. However it proved to be so popular and recognizable that it has since become an integral part of Adobe's branding. After all, a very simple design and bold orange color have helped it stand out among other tech companies and has become synonymous with Adobe's creative software products.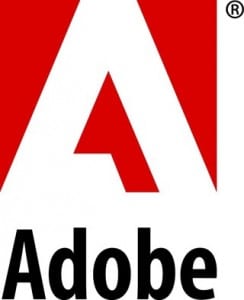 4. Amazon logo – a memorable logo with A
 Another very common typographic logo is that of Amazon. Demonstrating flexibility and adaptability. Most importantly, recognizable across nations and languages and maintains its integrity no matter where in the world it shows up.
Some background story! The Amazon logo was first introduced in 1998, the same year the company launched its retail website. Designed by Turner Duckworth, the logo features a simple yet distinctive graphic of a curved arrow starting from the letter A, ending at the letter Z. Interesting that it then signifies that Amazon offers everything from A to Z. I understand that the arrow also represents a smile. After all, Amazon strives to provide a positive shopping experience for its customers. However, the original logo was in black with a yellow swoosh, but in 2000 it was updated with a more vibrant color palette and a stylized font. In conclusion, the logo has become synonymous with Amazon's brand and has remained relatively unchanged over the years, except for occasional updates to the font and color scheme.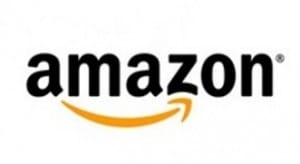 5. Of course Apple – begins with and A
Last but most certainly not least we have Apple, a logo and brand which has inspired more dedication and loyalty than nearly any other on the planet. Brilliantly able to stand alone regardless of colour, shade, or size.
Above all, it is truly iconic and has stood the test of time. The Apple logo was created in 1977 by Rob Janoff. Inspired by Steve Jobs' desire for a friendly and unique design. Most importantly, the bite was added for distinction and to prevent confusion with a cherry, not as a biblical reference. Interestingly, the original logo was rainbow-colored, reflecting Apple's commitment to innovation, but has since been updated while retaining recognizable design.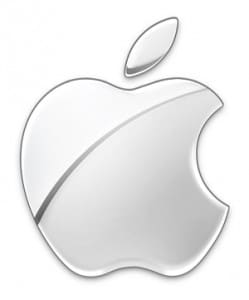 In two weeks time we'll be looking at logos beginning with the letter B. If you've got a favourite you'd like to appear here or one you designed yourself, please submit it to us via Facebook or tweet it to us @thelogocompany using the hashtag #fridayfeature