Let's talk about St Patrick's Day Logos. By the way Happy Friday and an even happier St Patrick's Day for tomorrow!
For today's Friday Feature it's only fitting that we spend some time on St Paddy's Day. Its motifs and perhaps somewhat unexpected relationship with logo design. Indeed, it's a little surprising just how often St Patrick's Day symbols such as the shamrock or leprechauns feature in various logo designs and redesigns.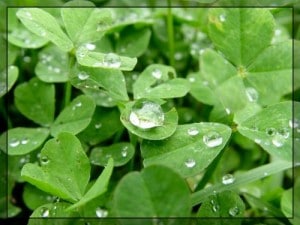 Different St Patrick's Day symbols
More importantly, the shamrock's relationship to St Patrick's Day allegedly stems from the eponymous saint. Using it as a visual aid in order to teach the Irish people about the Holy Trinity. Furthermore, the phrase "the wearing of the green" refers to donning one somewhere about your person. As well as being a song title. Even if interestingly it was the colour blue that was traditionally associated with Saint Patrick.
The leprechaun, on the other hand, is more a symbol of general Irishness as opposed to St Patrick's Day specifically. However it is still a common feature nonetheless. Busy cobblers who hide their earnings in a single pot at the end of a rainbow. Traditionally wore red, not the typical St Patrick's Day green.
Here are a few of my favourite St Patrick's Day-themed logos.
Green logo by Greekgeek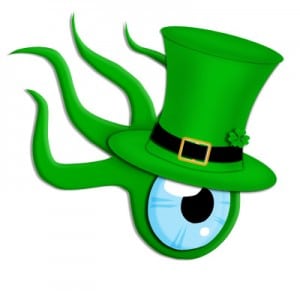 Let's look at one cool design. First up, logo by Greekgeek features the iconic Squidoo squid all ready for St Patrick's Day. However, the clover tucked into his hat band isn't a true shamrock as it has four leaves instead of three.
Custom logo design by Kim Doyal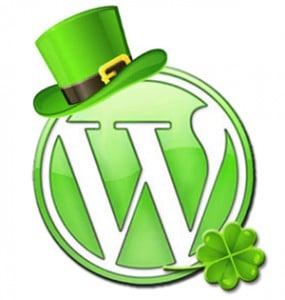 This custom logo design by Kim Doyal takes the WordPress logo, colours it green and give it the archetypical hat. As well as another four leafed clover.
Sober St Patrick's Day Logo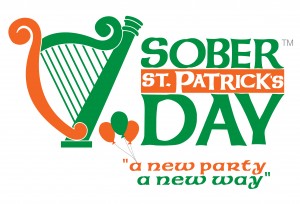 This logo is for Sober St Patrick's Day, an organisation that strives to point out that alcohol is not the only way to celebrate. Using a traditional Irish harp as its most prominent symbol, SSPD bucks multiple bucks.
St Patrick's Day Logos With Green holiday themes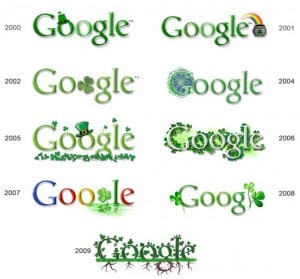 Another example, Google's holiday-themed Doodles . Well known across the web, with them having accumulated an impressive catalogue of St Patrick's Day ones over the years. What do you think this year's will look like?
That's enough green for now, methinks…If you want to find out more about the tradition of St Patricks Day then read this interesting piece on History
Do you think you know of a better St Patrick's Day-themed logo design. Or better yet, have you designed one yourself? If so, put it up on our Facebook page or tweet it to @thelogocompany with the #fridayfeature hash tag.