In anticipation of St. Valentine's Day next week, the day o' hearts… we're spending today looking at professional logo designs formed out of or featuring hearts. There are quite a few out there so if we haven't named your favourite, feel free to add your own to the list!
1. The British Heart Foundation heart shaped logo
First example, The British Heart Foundation logo design makes my heart skip whenever I see it, because they have done such an effective job of making their logo embody the emotion and spirit of the organisation. Above all to heal hearts, and provide help for those with heart disease. Incredibly simple and bold all at once.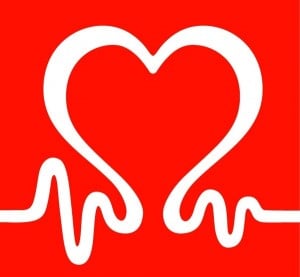 2. Becel, Blue And Yellow Logo With A  Heart
This isn't the most exciting logo but it is a good use of heart shape in design. Becel is a lighter butter choice, and its market is those looking to take better care of their heart by lowering fat and cholestoral. The design subtly draws attention to that fact. This margarine is good for your heart!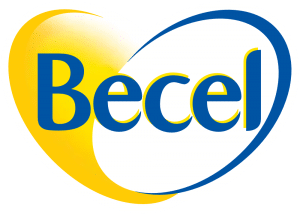 3. I love NY logo design
The designer who came up with this incredibly simple logo might have been laughed at at first (I can imagine), but the I love NY logo design is absolutely perfect and recognisable around the globe, whether you've been to New York or not. Everybody loves it!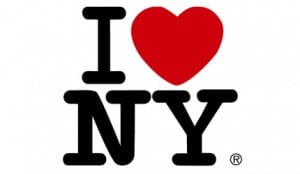 4. Roxy's logo
Roxy's logo is one of my favourites. It's a nice design, very recognisable and completely suits the target market. But what makes it even more fun is that the Roxy heart is actually the Quicksilver logo multiplied and turned at an angle to form the heart. Brilliant!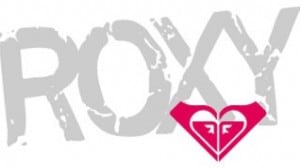 5. The city of Belfast – Logos With Hearts
Finally, this is a new design. The city of Belfast decided it was time to update their logo and so they have! I love the simple B design and the fact that it looks like a heart on its side. It's warm, welcoming, adaptable to a range of colours and in black and white, and it is quite effective in what it does. Could this be another I love NY type success? I hope so.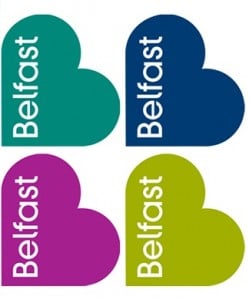 That's it! Hearts galore. Are there any other heart-shaped or heart inspired designs that you love or have created yourself? Let us know and we'll showcase them here!
If you've got a favourite logo you'd like to appear here or one you designed yourself, please submit it to us via Facebook or tweet it to us @thelogocompany using the hashtag #fridayfeature