Were you an "A" student in school? Was there a particular class you always passed with flying colors? If you work well with others or in a team, then you may want to consider becoming a home tutor! There are many things you can tutor in, such as core classes. You can also tutor students in special skills, like music or a second language. Whatever lessons you may decide on, read the article below to gain a better understanding of the work involved in becoming a tutor.
Starting  Your Home Tutoring Business Strong
Before you begin branding and marketing your home tutoring business, you will have to decide which areas of education you'll be mentoring in. Becoming an all-day tutor is an option. You may be skilled in tutoring core education, such as math, science, and English. However, you may discover that you are particularly skilled in only one or two areas. Music may be your only tutor offerings, or perhaps you only want to teach a second language. Selecting your area of expertise will make it much easier to find your target market.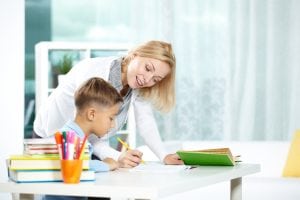 Choosing Your Hours – Its up to you as a home tutor
You will also need to decide how many hours per week you will be devoting to tutoring. If you are tutoring from your own home, this may be a full-time job for you. If you make house calls or visit your students in their homes, you may only work part-time hours. Deciding between full-time or part-time hours will also be an important factor in your marketing strategy, which will be explained further on.
Remember, becoming a home tutor implies that you will be working frequently with children. There are many adults that seek out a tutor, and you will likely work very well with students nearer your age. However, most tutored students are very young. Some children are involved in sports, and they need additional tutoring on weekends to keep their grades up. Many high school students need a tutor while they are studying for national placement testing. Additionally, many children are homeschooled, and the parents require a skilled tutor to assist with learning. Make sure you work well with children and are prepared to practice your patience.
Branding Your Home Tutor Business
No matter what age your students are, an important part of your branding strategy is to effectively communicate. Your communication is two-fold. Communicating with your students is a skill you must practice so you can get the best results from your teaching. Allow your students to ask as many questions as they need to, and be prepared to go into lengthy explanations during your teaching. If you are working with children, you will also be required to effectively communicate with the parents. Discuss your students' intellectual needs and where they may need improvement. You will also need to communicate your scheduling clearly.
Building Relationships
As a tutor, you will be spending long hours with your students in intimate spaces. It's important to establish a strong working relationship with your students and any other family members that are involved. Again, this serves two purposes. On one hand, you will need to be able to trust guests entering your home or vice versa. On the other hand, there should be a high level of comfort amongst you and anyone you're working with. By creating a friendly atmosphere, the most learning can be achieved.
Crucial skills you will need to develop are your organization and time management skills. This is especially true as you grow your clientele. As a private tutor, you will be in charge of managing your time spent working with students and developing teaching agendas. You must be able to track the progress of each individual student while being the boss of your schedule. Self-motivation will also be an important factor in maintaining your productivity. By combining your communications skills with your ability to establish working relationships and self-management, you will have a strong branding message.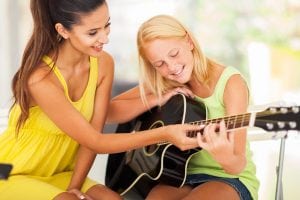 Marketing Your Home Tutor Business
An effective tool for marketing your home tutor business is business cards! You can pass out business cards to your current clients for them to share with family and friends. You may also ask to leave your cards at other businesses or locations you think would attract attention. Leaving a small pile of your cards at a local library would be a great idea. In order for your business cards to catch the eyes of future clients, you'll need to design a logo. Perhaps a character logo of yourself. Choose colors, symbols, and lettering that will attract attention without making your business card look crowded. An appealing design is an easy way to get the ball rolling in marketing.
On A Smaller Scale
Since you own a small business, you will need to be selective about your advertising. Aside from handing out business cards, you may want to create flyers. Post print ads in libraries or coffee shops. You may even pay to publish a print ad in a local newsletter or magazine. If you feel you have many skills or services you can offer, you should create a website. A website can be a great source for finding contact information and scheduling a tutoring lesson with you.
Finally, utilize social media to your advantage. Networking online with students and other tutors will greatly benefit your business. Just as well, staying active on social media will make it easier for your students to connect with you and get the most out of their lessons. In fact, you may even offer online classes or tutorials on a specific subject! Delivering online tutoring lessons will allow you to reach more clients and be more flexible with available hours.
Conclusion
Creating a successful home tutoring business requires a lot of planning ahead of execution. You will need to determine what skills you will be tutoring as well as the amount of time you can spend doing it. Remember, aside from time spent tutoring your students, you will need to create lesson plans and monitor progress. Strengthening your branding and marketing plans will also require your time. With the proper organization, you can have a tutoring business you are proud of.