Telecommunications, or telecom, businesses have a significant purpose in the market. They are the sole providers of the way we communicate through voice, video or other form of data. Your client list ranges from the everyday consumer using cell phones and computers to emergency dispatchers sending out messages to first responders. So, it is pretty safe to say that every person has a purpose for using telecom business services. With that being said, how will you set yourself apart from the competition? How will you show your clients that your services are more valuable than the next business?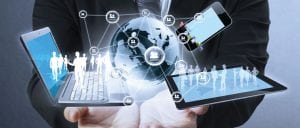 Top 5 Ways of Marketing and Branding
Just like any other business, owners and leaders can execute effective strategies that will ensure they using marketing and branding purposefully. Especially with so much saturation in the market, it can be easy to fall through the cracks if you do nothing to get your business noticed. Here are some of the best ways to help your business build a better marketing and branding plan.
1.Promotion and Education
You want to show that your business is the most experienced and capable in delivering the best service for clients. Promote the successes your business has had so that your current and potential clients can see your evolvement in the business world. Verizon is known for promoting themselves as the top cell phone provider in the industry by stating they have the fewest dropped calls than any other network. Consumers will make decisions based on what market leaders can prove versus who has the cheapest price. Then, provide opportunities for clients to attend special workshops put on by people within your company. You can give them education on smart computer use such as protecting their privacy. When you provide opportunities for clients to see you present valuable information, it makes your business that much more credible to them.
2.Build Partnerships
Businesses can greatly benefit from creating strong partnerships with one another. They have the opportunity to target each other's client lists by working together on a product or service. For instance, DirecTV works exclusively with internet provider Centurylink to offer customers bundled packages of television and internet. Smaller cell phone providers work with bigger companies such as Verizon or AT&T to utilize their cell phone towers in areas they cannot serve their clients. Building these relationships helps your own business grow and service clients on a larger scale. You can also create affiliations with other businesses to help both of you capitalize on referral fees and collaborations.
3.Community Involvement
People care about businesses that care about people. So, it is important to create a strong presence in the community and involving yourself with making a difference outside generating revenue. Sponsor or donate to events around the community so that your clients and potential prospects can see you care about giving back. You might spearhead a donation campaign where you can ask clients to donate a dollar to a needy charity on their upcoming bill. This will help serve as positive PR for your business while helping a group in need. Plus, you give your customers a chance to take part in the donation, which makes them feel included in your efforts.
4.Request Feedback
The only way to know how you are doing and servicing your customers is by asking them about it. Give them a chance to leave feedback and rate your business on major platforms such as Google Business, YELP, or your own business website. Reviews and feedback are important not only for your own business reflection but for future clients who want to see what others are saying about you. The referral process is still one of the most effective methods of marketing for any business. Good old "word-of-mouth" is still something that many consumers use when considering any type of service or goods. So, give your customers the chance to talk about you in good and bad ways. Follow-up on those reviews to show you care about addressing issues that may arise.
5.Stay Consistent and Compliant
Customers always appreciate a business that delivers on its promise. If you say that you have the best network in the country, you should ensure that you can always commit to that statement. If there is a blackout in a neighborhood, you should have systems in place to get a technician out as soon as possible to fix the issue and restore service to your clients. It is also good for you to maintain compliance when delivering goods and services to your clients. Businesses that cut corners to make a quick buck will only hurt themselves and their own customers in the end.
Create a Telecom Logo
After you have implemented all of the most strategic marketing and branding methods, you can begin to create or redesign your business logo. Telecom logos should leave an impression on your customers and business partners. Many big name companies have logos that are recognizable even without their names being attached to them. You should, if you are able, have a professional design your logo as it will be guaranteed to be innovative and eye-catching. The purpose behind your logo should also align with your company values and goals. Be meaningful with how you create it and your clients will see this translation. If you take a look at some of the industry leaders and their logos, you will notice that they have strategic ways of representing the company name and what they can offer to the consumer.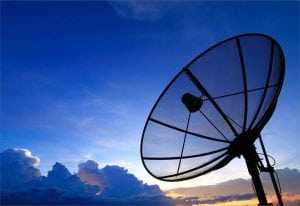 Conclusion
Telecom businesses are the main force of servicing the power of communications between people all over the world. They help to bring communications to a whole new level. Although the ways that people communicate have changed dramatically, it has not reduced the need for telecom businesses. In fact, telecom businesses are more important than ever. They bridge the gap of communications overall. Advancements in technologies and networks make it even more important for telecom businesses to increase the way they market and brand themselves. Consumers have a variety of options when it comes to selecting a telecom business. Implementing these proven methods for marketing and branding will ensure that your telecom business will blow away the competition.