Do you need a travel logo design for the holiday sector. The Logo Company can help you get one.
At the heart of every business is having a solid and eye-catching travel logo design They function to relay who you are as a business, what you do, and your services. I believe that people today are looking to travel the world or go on holiday at any given time. Therefore you needs as a travel company or agency is clients to serve. Therefore, I know that a travel logo needs to be remarkable so that you can get in front of the right people. Possibly not only the right people but at the right time as well. Hoping they will choose to work with you over your competitors.
As a small business owner in the travel industry, you will need Travel Logo Design or Holiday Logo Design services. This is where The Logo Company can step in and offer some assistance. We are a team of highly dedicated, talented, and experienced designers. My team and I can ensure your custom logo design allows you to reach your customers and thrive in the travel world.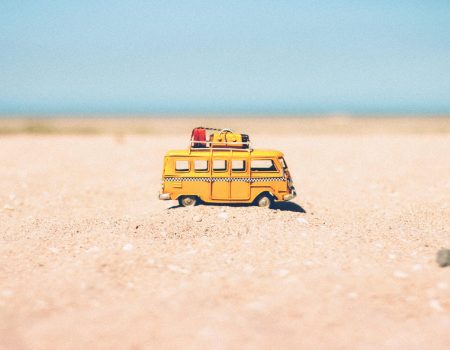 Importance of A Great Travel Logo Design
When it comes to your small travel business, you're going to want to have a logo design. Not just any logo but one that stands out. Believe it or not but it is your opportunity to look professional and to communicate to customers what you do. A great logo design for your travel business or holiday company is essential for building trust with your customers. This way when they see it they'll recognize you and consider using your services before the other options. Professional logo design can also drum up certain emotions or feelings in consumers and they'll begin to associate these with your company.
Your logo in the holiday sector not only needs to properly represent your business but it needs to be well-designed and timeless. A logo for your travel business is important for boosting brand recognition. I guess you can say it helps you to stand apart from the rest. Your company will be portrayed as more professional and you can use it for service branding initiatives you're rolling out.
A travel logo is an opportunity to show off your personality and allows for consistency when you're communicating with customers. Start by thinking about what services you're selling.  Who are you selling to?.  I mean do you have words or symbols that best represent travel and getting away?. I strongly believe this will help you achieve your marketing and branding goals. We will ensure your travel logo design is bespoke. It will be suitable for the travel industry, yet different from the logos that already exist.
How A Travel Logo Can Help You Succeed
A logo will help you grab the attention of consumers and keep it. Not only draw people to your travel company this way but also use it to make a great first impression. It's the foundation of your brand identity so it needs to be memorable and able to set you apart from your competitors. Using professional Travel Logo Design or Holiday Logo Design services is a necessary step in the marketing and branding process you can't afford to not invest in. With a logo, you can give yourself the opportunity to attract new customers to your business as well as ensure that you better retain customers. Above all your new customers will begin to get behind your logo and become loyal to your brand.
Reasons You Need Professional Holiday Logo Design Services
A lot goes into creating a logo and you're likely very busy running your business. Therefore, why not leave the heavy lifting up to the experts? You may not have the time or skills required to design a timeless and unique logo that gets noticed. This is where The Logo Company comes in and can help you design the perfect logo for your travel company.
You may not be aware of what exactly makes a good logo design or what questions to address before the work of creating the logo begins. What works for one company or industry may not work for another. For example, a medical company may want to convey their expertise in a more serious tone. However as a travel agency you likely want to show consumers a softer side that conveys fun and excitement.
These are just some of the primary reasons why you need a professional designer to create your holiday company logo. We know how to make wise color choices, ensure your logo is memorable, and clearly communicate who you are and what you do. If you try to tackle this project yourself it's possible you don't get it right and in turn, end up tarnishing your reputation. Instead, sleep well at night knowing you have a professional logo design company on your side. We'll work together to explore your options, and promise to create a logo that properly represents your business. There are logo best practices to follow but you won't need that I think. We can make your logo matchless as well so that it's unlike any other travel companies and brands out there.  
Our Strategic Approach & Process for your perfect travel logo
When you decide to hire our expert team of professional designers to help you design your logo for your holiday company, then you'll also gain access to our strategic approach and process. You may want to know a bit more about what to expect from us. First starters, we value that the logo is the face of your brand and you want it to be right. It's one reason why we provide you with five logo designers instead of one individual designer. In the end, you can pick which design you like best from five unique and different concepts in total. These aren't cookie-cutter outcomes either. Instead, these concepts are made custom, by professional logo designers and qualified experienced senior designers.
Not only that but you'll also receive an unlimited number of redraws and revisions if you choose to work with us. We strongly believe you'll like at least one of the options we come up with. However, we're happy to start again if we miss the mark. Once you approve the logo design, we'll present you with a high-resolution file pack that includes all the files and copyrights you'll ever need for your chosen logo design. While it's very unlikely that you'd need to use our money-back guarantee policy, it is in place to guarantee that you fall in love with the final logo design for your travel business or we'll reimburse you. Our strategic and proven holiday logo design process is what helps ensure that our company not only meets but exceeds your expectations.
What Sets us Apart
You may be wondering what makes The Logo Company different from other travel logo design service companies out there. First off, we always create designs our clients love, and have plenty of satisfied clients who will back up this claim. We encourage you to check out our online portfolio of logo examples and to read over our reviews and testimonials from other happy customers.
Our adaptable and talented logo design team is accustomed to creating custom logos for travel and holiday companies. We are at a reasonable price point. The final product you receive for your company is guaranteed to be a timeless logo that you can use now and well into the future. The concepts our team will present to you are not only creative but will always have an original look and feel. I know it and I am very proud of it. 
You'll receive a stunning and unique design that will make your travel company  help you attract customers. It might even wow your competitors. We promise that once you put our logo design to work that your business will look more professional and come off as more trustworthy. Use it to communicate your company's positive values and traits and set yourselves up to create a strong brand identity.
We've said it before and we'll say it again, trust is the foundation of any relationship. For any relationship really. We will take the time to sit down with you and learn more about your business. In my experience we to establish some trust between us. You can feel confident that your logo will be one-of-a-kind. You'll never have to worry about if the logo you receive is an illegal copy of another designer's work. This can sometimes occur with other agencies out there.
Next Steps & Getting in Touch
You should now have a good grasp of all the reasons why you need a logo and why you should consider hiring a professional. Logo design and marketing agency's like mine can help you. Are you ready to start designing for your travel or holiday company, then we want to hear from you. We'll produce a unique, exclusive, and memorable logo that helps your business shine above the rest.
Our team of expert designers will learn about your business and needs and then apply our custom process so that the end result is a logo you fall in love with and admire. You can get a better idea of our custom logo design packages on our website and select the one that you feel is most suitable for your business.
We're excited to learn more about your travel company and services. We would love to get started on the journey to producing a winning travel logo. It's also our goal that you achieve more and find greater success. There's truly no telling how far you can go with your business once you establish a a well-designed logo and brand identity. You'll not only start to draw in more of the right customers but you'll also discover that you keep your customers coming back.
We look forward to hearing from you soon so we can get started on your holiday logo design!
Oh and before I forget. Take a look at this blog that gives you advice on what to do when you are in the USA. Advice on travelling