First responders are the ones who many people consider to be the unsung heroes of our time. They are always the ones to protect and assist people in need, every single day. They risk their own lives in order to serve and protect the well-being of people of this country. The men and women who are first responders have their own lives and families to tend to and they must balance their career choice to serve. Even when their shift has ended, they still take home the experiences and memories with them every day, reminding themselves of their value to society. It is no wonder that these unsung heroes deserve the attention of businesses and the way they market to consumers in general.
Businesses can really benefit from focusing their efforts on first responders. Today, there is a great push for service to our communities and businesses giving back to the people. A great way to start is through the marketing and branding of your business' product or services to first responders. Take a look at some proven ways that will help your business meet the demand of this important group.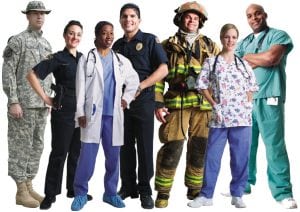 Why it is Good For Business
First responders are the backbone of the community. They help people when those people cannot help themselves. From a business standpoint, they are a good group to target. The reasons being are that they hold steady jobs with consistent income and their line of work indicates that they believe in contributions to society. From a population point of view, first responders make up about 10 million people in the United States. These EMT workers, police officers, nurses and volunteers make up a good percentage of the entire population.
A great way to market to first responders is by showing appreciation for them through a variety of ways. First responders really appreciate businesses who take the time to understand their career lifestyles and the services they provide to the community. The simple act of making them feel as if they matter is a great way to build a positive relationship with them. You may want to create signs to hang up outside your windows that say, "Thank you, First Responders." This small gesture can go a long way for someone who walks by and sees this. Automatically, there is a connection between your business and your appreciation for the men and women of that community.
It might be beneficial for your business to work with a nearby hospital or police station and see how they could use your help at their facilities. You can give your employees opportunities to volunteer at these places to further create positive relations with them and your company.
Strategies to Market to First Responders
There are a lot of proven strategies that work when it comes to marketing to first responders. As simple as it may be, but initiating a discount for first responders is always something that works well. It translates to them that you are considerate of who they are. For instance, gyms might have special discounts for police officers and firefighters in monthly memberships. Restaurants can offer a 10% off discount for their meal receipts. Providing discounts is a good way to entice first responders to come to your establishment. It also helps them see that your business cares enough to offer a special discount, just for them.
Having a strong presence in the community with first responders is another great way to market to this audience. You can hold a fundraiser that raises money for these individuals and/or the causes that they support. An organization might facilitate a friendly soccer game between police and firefighters of the community. Spectators will be charged for admission and concessions. All of the proceeds can go to helping out a charity that these first responders support. All around, this is a great way to promote positive public relations for your company, which is always good for branding yourself.
Branding with a Purpose
Your logo should be something that is relatable to your company's values and mission. For a first responder, he or she pays close attention to symbols and logos. They help consumers identify what the business represents and if the logo is aligned with the product or services offered. You want to have a logo that is embedded in your customer's minds. From the colors and symbols that you choose, it can be much more important to a customer than you think. Make sure that your logos are meaningful and give your customers a sense of what your business is all about.
Another creative and inexpensive way to market to first responders is in the way of holding online campaigns. Twitter and Instagram have easy ways for businesses to utilize hashtags when trying to create viral content. For National First Responders Day, your business can participate in the #OneWordOneDay campaign where you send out tweets or posts of one word to describe what first responders do for the community. Maybe you can have each of your employees send out posts where your business account will re-post as well. This participation will help consumers see your value for these individuals and create a strong presence online. Including your employees into the campaign will also showcase your work staff and give them an opportunity to make a strong stake in the business' campaign.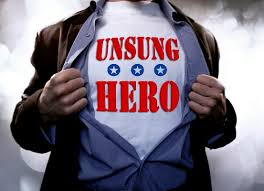 Conclusion
As being one of the first people to arrive in an emergency situation, first responders have a vital part in the sustainability of our communities. They risk their own lives in order to save others. They could have chosen any other profession but chose to serve their communities and keep people safe from harm. As such important people in the country, businesses should be culturally aware of these audiences.
Your business will stand out from the rest if you can implement effective marketing and branding strategies geared specifically towards first responders. Not only will they appreciate you for it, but other consumers will see your positive relationships and engagement you are participating in. It is time that businesses started recognizing members of the community who make such large impacts every day.