Making a Logo design For The Spirit
First of all, a spiritual logo design, does that even exist? Is there a soul in companies somehow? It made me wonder one day as I was trying to calculate how much I could afford to spend that month on SEO, inspirational content pieces, great graphics, and solid writers. Just money, money and more money. Thousands of dollars to pay to some company that cares nothing for mine. If I don't spend it then I'll get no traffic in, and no traffic means no orders.
Well, that's not exactly true because I have many repeat customers and resellers that come back time and time again but unfortunately not enough. Nowadays,  I don't want to make cheap logo designs, however, I do want to make more logo designs for the spirit and for the soul. Spending on AdWords is of no interest to me. Some people seem to agree Disadvantages of using Adwords
Dare to trust your inner feelings when it comes to creating a spiritual logo design 
Sounding very silly, I'm sure. I have the desire to create logo designs for the spirit. That is actually what I am trying to do. I am not an industry, not a big company, but I am a company with a soul you see. One that cares. Created 23 years ago out of love. To actually make logo designs that represent not only the client's own dreams, but that of the company as well. Furthermore, I need to have a bigger understanding of what it is my client is trying to tell me. His/hers feelings.
I'm not interested in making inspirational logo designs for just anyone. I want to create spiritual logo designs. Believing we are guided by the light but also by the darkness, for one cannot exist without the other. Yes, I create logos for all sorts of businesses. Making no difference between the churches, the dog shampoos, the beauty products, the beer companies or the medical marijuana companies. I look deep into the client's brief before I decide which 5 designers should have the opportunity to draw it.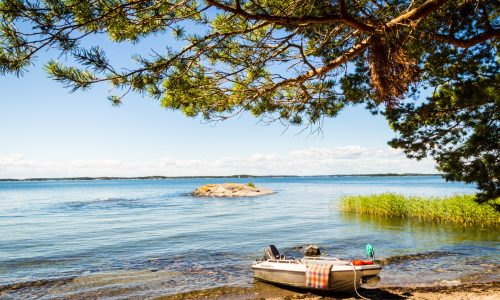 How did it all start for The Logo Company?
My company, The Logo Company, does have a soul you see. It was created by my husband Simon and I in 1999. In our student flat, we were desperate to make money. We were young and in love.
He was a contractor rolling out Windows 98 for banks, and I was expecting our first child. I had taken time off my work babysitting big bosses (that is to say being a secretary) One early evening we sat looking at Adobe Illustrator and the idea just came to us.
We were going to make logo designs for small businesses!  We bought the name "The Logo Company", started fooling around with designs, and then looked at potential customers. I was a bit hesitant, but my husband was determined. He put and Ad out for 3 dollars and got 14 orders within 15 minutes. Wow, and we only charged 50 dollars per logo design in those days.
Still with unlimited revisions. We were ecstatic! Dancing around the living room. However, then Simon said.. "Oh, we have a lot of work to do". Those were the days when good, proper, small companies made money. No scams, spams or Google. 
Logo design for the spirit was not made in a day
After a few years of growing the business, I wanted to bring kindness and spiritual understanding into the heart of the company. Creating more spiritual logo designs. Some might say a feminine touch, but the time was not right then.
Concentrating on customer service and link management was at the time better for the company and what everybody wanted to do. Writing and calling other companies to trade a link with them. It worked and we became very good at what we do. Testimonials
Content is still king - even for spiritual logo design content
Nowadays, when looking at the amount of money that I have to pay to get proper content (that no one can be bothered to read). SEO, which frankly I have been trying for 23 years and the only ones getting rich are the SEO companies themselves. So it has been to almost no avail. Most of all, they are not making logo designs for the spirit but only for their own money making machines. The good news is that we are starting to be quite a few that believe that feelings and values have to come back into the making of products. In short, spiritual logo design is the future. Paradise is on Earth, some say. I find that such a scary thought.
If you get the balance right you'll get a spiritual logo design.
If we get the balance right, then I think we can create logo designs for the spirit and soul.
However ask yourself:
1. Why do you need a spiritual logo design? (intentions, visions)
2. What should it represent? (idea, passion) 
3. How do you want the spiritual logo design to be? (values and beliefs)
4. For who are you doing this? We are guided by intuition, feelings.
5. For me, it has meant thinking about how I now go about developing The Logo Company differently. Caring for my customers. I want them to feel, to think, to see into their visions and their dreams. Visions and inspirational images can come to them on their lunch break. Perhaps, when they speak to their neighbor.
I believe, maybe even from a dream. The future of any company is to have a soul, a spirit. Secretly wishing, I could just stop thinking about Meta tags, the right titles, the proper content writers and just focus on what is important here.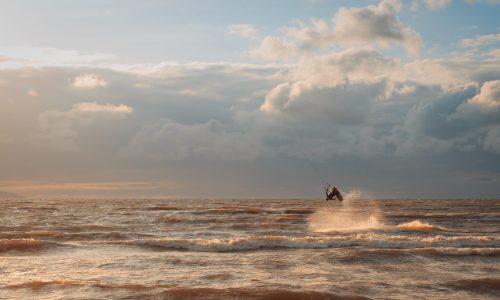 What is the soul of a company
Actually, it's created those dark days when you think you won't make it but, sell your grandmas wedding ring just to continue the business a few more weeks. Also, strongly enforced when you fire the lazy customer service people that only "did" a job but felt nothing. It's difficult to find caring people but, not impossible. A spiritual logo design is created when you manage your own time. You do not belong to anyone and, you don't sell your time to anyone but yourself. I can go for a run when I want, sleep when I want. Talk to no-one for a day if I choose. Turning my phone off because I want to.
The spirit or soul of the company can also be seen on the bright days. When orders are flying in and, you're not quite sure why. Google is so unpredictable and not my God anymore. I remember my husband and welcoming every logo design order in. Ringing a little golden bell for every order. Almost like going to church but nicer. I lost track of the soul of The Logo Company for a bit but I'm going to take it back. Today. Above all, the dark side and bright side of a company equals its soul. Easy. 
When you want to create your spiritual logo design don't think font, shapes, colors,
Just sit quiet and breath in and out deeply a few times. Close your eyes and just let the images come to you. You are heavenly guided. 
When you follow your soul and it's "up-gifted" in your daily life, in your work and hobbies, then you are living according to Gandhi's wisdom to be the change that we want to see in this world. This is also very accurate in the corporate world. Logo designs for the spirit represent the image that a company wants to show to the world. Knowing it should be easy to read and visually pleasing but in my opinion it needs more than that.
The beginning of a logo design needs you, your coworkers and your neighbour's opinion and life experience to be just right. A spiritual logo design needs to be born almost. Birth of a logo Days will be dark and bright for any company, so make sure it has a solid foundation.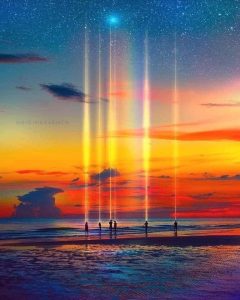 I just need you to think about that for a moment. Can you believe that I only realized after the death of my husband, that The Logo Company actually meant Tender Loving Care. This is exactly how we feel about our customers and resellers. In 1999 when it all started we were only focusing on URL's. What URL would be best for Google Search Engines? Well, at the time Yahoo was actually better. Google did not really have an impact on our lives then, and little did we know just how much space Google would take in our lives. I can't help but thinking that the name was meant for us.
My husband was a bit of a dreamer and always just "went for it". Which is something I'm so grateful for today. Even if he passed away two years ago to lung cancer, I can still feel him guiding me forward as I now have to make all the decisions. The soul of the company has always been there, I know that now. A few years ago orders were low, and the Mighty Googles threw us out of the search engines. Unfortunately, we had to get rid of 17 people in a month.
Employees lack in care when creating spiritual logo design 
Surprisingly, we found when we had to do all the work ourselves that the majority of our staff were lazy and non-caring. No logo designs for the spirit were created back then. How could we have let this happen, we asked ourselves. I was really scared for our future. Logo designs was and still is what we love. I always used to ask my husband if we would be all right, and he answered as he always did during our 23 years together.
And we were. We were always fine. The kids, him, me and The Logo Company. God, I miss hearing him say those words.  I look up in the sky sometimes and I think, will we be fine? Seeing the answer in the clouds, hearing it in the wind. In fact, we will be better than fine. I have a plan. A plan to bring back my own spirit and soul into the company. To no longer be afraid to write blogs and upload anything I feel like. I am tired of paying for other people to write boring, solid content. Solid for who? Content for machines? Try reading my Blog, I have not read all of it yet as there is so much that I just did not control or write. A bit boring, might I add.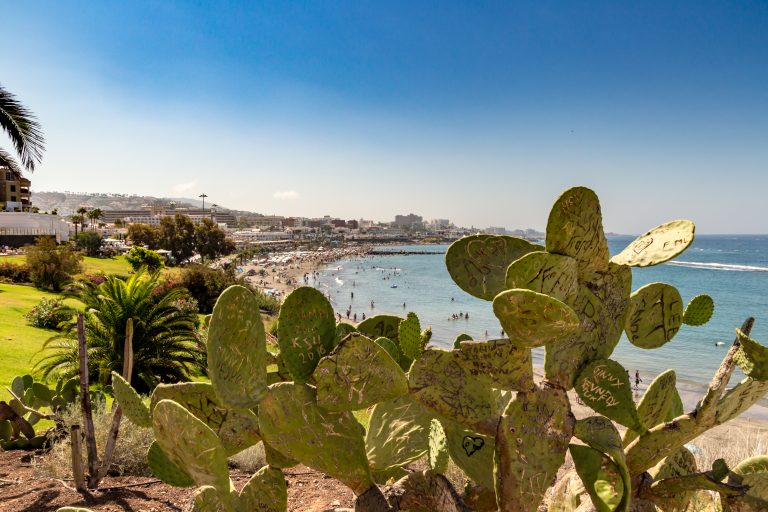 Blog writers lack in care 
However, the blog writers did what I paid them to do, but something essential is missing. There is a lack of care in every word. Its like someone just threw some words together, looked at some popular blogs and re-wrote them. Well, no more of that. I want to write some myself. Scary?…very. Will anyone read? Well no-one really reads the blog anyway, so I have nothing to lose and plenty to say. Surely trust would be gained when someone who loves the company writes about it ? The need to make spiritual logo designs for the soul is so important. 
Difficult customers, What is their problems when ordering logo design for the spirit?.
Lacking something, I believe. They come in shouting. Writing in capital letters. The want a logo design now. They need it straight away or else they will give bad reviews and never come back. They are often surprised when I just send them their money back and apologize for not being The Logo Company for them. We do not work like that. I like my designers to have time to read the customer's briefs. To think about it and carefully design a soulful logo design.
The process to order is easy. The initial logo design concept can take up to 4 working days, and we do not work on weekends. Every revision, however small will take up to 2 working days. We strive to get it right every time. 
Life is not meant to be stressful, so make spiritual logo design
If you are in a hurry and start shouting even though all the timelines are well explained, but you do need to read it, then do order somewhere else. Yes, we do need customers and we love all of our customers. I also block anyone who shouts, or insults any members of my team. Spiritual and wise quotes  are good to read to calm down. More importantly, we want to spread joy and can't be dragged into petty, insulting games. Are they lacking soul? Yes I say, they don't see it yet, but they will one day. 
Work with us and create a loved spiritual design
A last few words, as a conclusion I believe a small company has a soul, its owner/s. We are the ones up at night thinking, looking into ways to make things work. Trying to find new ways without losing the core of the company. The soul, if you like. The heart of the company is created on the bright days but also on dark days and I keep hearing "we'll be just fine".
Do you want to order logo from us ? I will gladly receive it. Welcome it in by ringing the little golden bell I have on my desk. See the entire process,You are very welcomed and appreciated by me.  We do have a Money-back guarantee 
/Linda (Owner and dreamer)