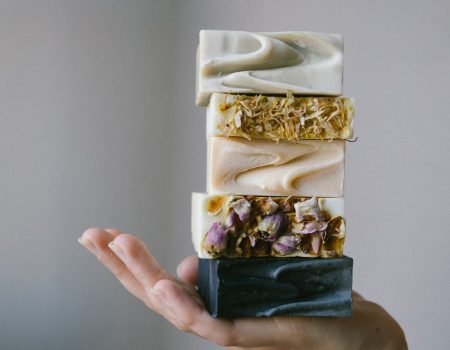 In today's world, there is undoubtedly a market for all-natural products. With the rise of small shops and farmer's markets, there is a growing need for environmentally-friendly soaps and lotions. This, paired with an ever-growing general mistrust of chemicals by consumers, now is the time to start.
Many of these products are designed and made by one person who runs a small business. If you have an excellent recipe for these types of items and the ability to make them in bulk, then starting a green business might be the perfect venture for you. However, before getting started, you will need to think about your business and put a solid plan in place. Here are some suggestions that can help you in starting your own green business.
All-Natural Products: Things to Consider
Why Make All-Natural Products?
All-natural products are trendy right now. There is a massive market for them, and people are increasingly shying away from products made of chemicals that could potentially be harmful. There has also been a rise in awareness of animal testing. This has caused consumers to generally avoid products tested on animals.
Many larger companies that make things like soap and lotion tend to do both of these things – test on animals and include chemicals in their products. As a result, you can fill this niche with your own line of green items.
What Should I Sell At My Green All- Natural Business?
Before getting started, you will need to consider which products you want to make. The most popular types of all-natural products include bar soaps and various lotions. However, even that can be broken down into categories. Lotions can be made and marketed for different parts of the body, such as hands, face, feet, and body.
Although some of these product categories overlap, face lotions are generally gentler than body lotions. However, this leaves out a number of other products that can be made using environmentally-friendly ingredients, such as bath bombs and liquid soaps. If you want to run a well-rounded business, then you should consider adding some of these to your product lineup as well. 
Finally, the last part of the product decision process involves choosing the ingredients that you will use. Many of these items include essential oils, as well as standard soap-making (non-chemical) ingredients. Essential oils have a number of different properties, from calming to invigorating, and you can either make soaps and lotions that feature one oil prominently or that consist of a blend.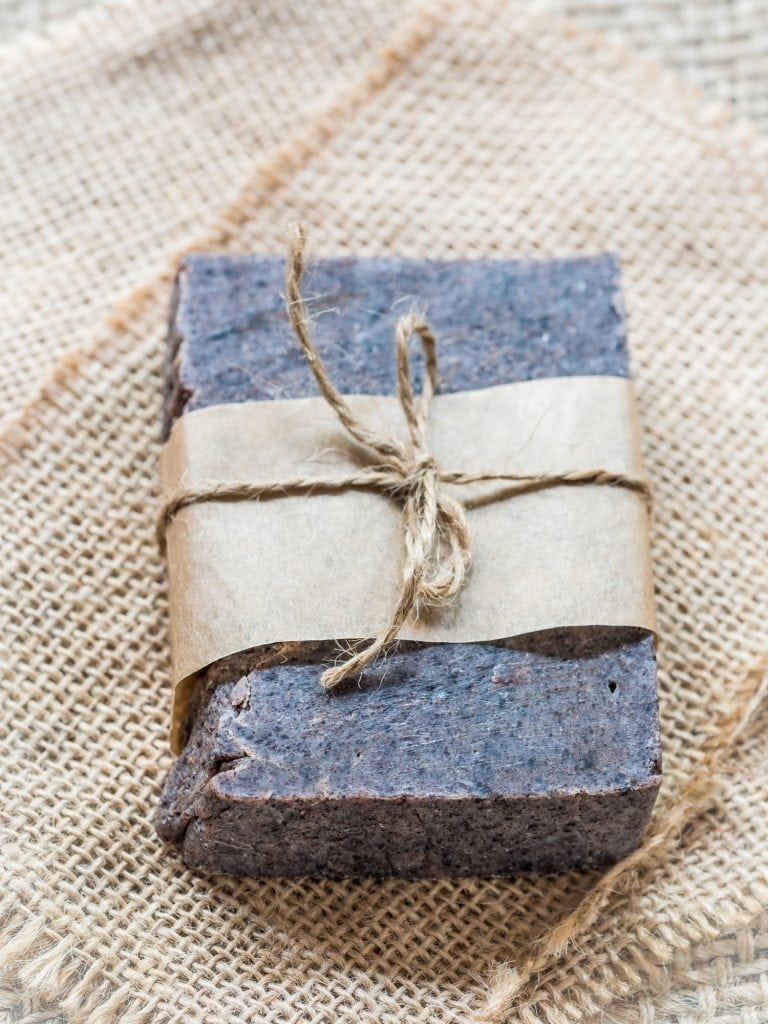 Giving Your Environmental friendly Soap Business Its Name and Image
Tips For Naming Your All-Natural Green Small Business
Once you have decided on your product lineup, the next step is to come up with a marketing plan. This starts with a business name, which is then used within the logo. Every business needs both of these. For new small businesses, it is important to have a descriptive name, as this makes it easier to attract customers.
If your name it descriptive, it is more likely to come up when customers search for products like yours. Also, with low brand recognition, it is important that you do this to let potential customers know what you are about. As so, the name should reflect the type of products that you are making and contain words like environmentally-friendly, green, or all-natural.
While you definitely do not need to use all of these terms, at least one should be in the name. You can then use your own name, such as "So and So's Green Soaps," or come up with something clever based on your favorite plant or a feature of your products.
Logo Design For Environmentally-Friendly Businesses
The logo comes next. A good logo reflects well on the business. In the case of small businesses, a logo should highlight a feature that is integral to your business. For environmentally friendly soaps or lotions, you will want to use some kind of plant-based imagery, or even the color green itself. You can, for example, read more about logo colors and how it pertains. 
Furthermore, you also need to choose whether you want something simple and sleek or beautifully elaborate. I suggest reading more about current logo trends. For fonts, you want to stick something that is not too serious or too cartoonish. After all, you want to meet that balance between the two. The process of designing the perfect logo is anything but easy.
Something as important as a logo can make or break your business. It can be the difference between customers taking you seriously or not. For instance, you may want to consider getting it professionally done. When you are ready to look into that, The Logo Company has excellent resources. And before you consider using AI, you should know that professional designers outperform AI too.
Marketing An Environmentally Friendly Business
Once you have your logo all set up, the final part of your marketing materials involves finding a way to get your business' name out there. Since you are running a green business, you might not want to print up standard business cards. Instead, get digital ones made. These can be passed around via email or on the internet. There are several different types, depending on your needs, and none of them waste paper or plant life. With that said, if you do want physical business cards, make sure that they are made of recycled paper.
There's also a type of paper that comes embedded with wildflower seeds. Using this for your business cards is a nice touch. Once you have all those decisions made, you need to create a website. This should have your logo prominently featured on it, and must have information about your business and your products. People need to know where to buy your items.
With the right plan, you can create a successful business that fills a need in the market. To ensure that you're making the most out of this opportunity, you might want to look into other ways to market your product. For example, you could consider using social media to advertise your business or working with influencers to promote your products. You could also consider attending expos and other events where you can showcase your products to a wider audience.
Remember that the key to success in any business is to be passionate about what you're doing, so make sure that you love the products you're selling and the message you're promoting.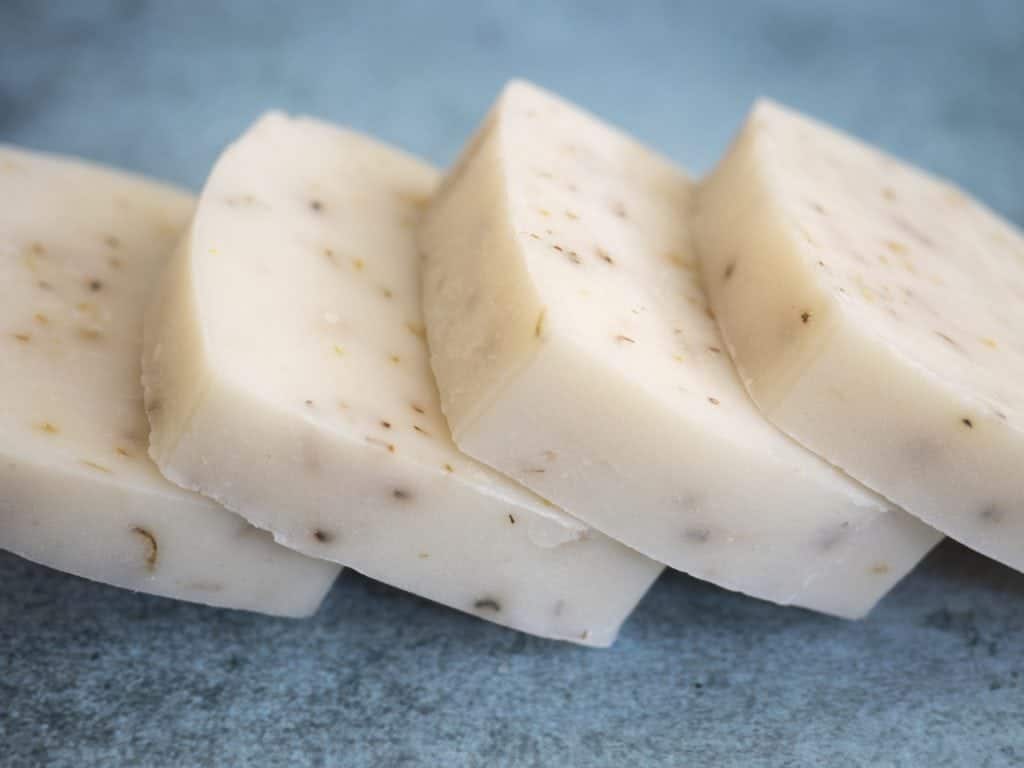 Selling Your All-Natural Green Goods
There are several different ways to sell environmentally-friendly soaps and lotions. These include selling them through the mail. You could set up a web store or use Etsy, and then mail your items out to buyers. If you are going to do this, then you should consider buying and using green packaging supplies. After all, nothing will throw people off more than seeing a green product come wrapped in plastic. Make sure that you use biodegradable and recyclable materials.
Another option is to sell your products through local stores.  If you are going to sell your items in a store, then you should consider making the packaging as appealing as possible. This means using high-quality labels and making sure that the product is clearly visible. You should also consider offering testers for your products, so that people can try them out before they buy them. You could also set up a booth at a farmer's market, or even sell your products from your home, which are typically easier and more cost effective than getting on store shelves.

Conclusion


In conclusion, starting a business that sells environmentally-friendly products is not overly complicated. The hard part will be choosing which products to make and sell – and which essential oils to use. Once you have your logo, as well as all of your other marketing materials in place, you can get started. You will have an excellent time and be a success while saving the planet one step at a time.