The dictionary defines leisure as:
Free time and its activities
A pastime, diversion, exercise, or other resource affording relaxation and enjoyment.
The leisure industry includes a vast array of diverse activities centered on entertainment, recreation and tourism. These include, restaurants, hotels, sporting and music arenas, amusement parks, theatres, and gaming places such as casinos. Anywhere that sport can be played can also be included, such as gyms, leisure centres, and golf courses etc. Not all leisure venues are built however. Whether it's a walk in the woods, kayaking on a river, or diving in the sea, natural resources are equally important to the leisure industry. Essentially, any enjoyable activity that a person can undertake in their free time comes under the heading of leisure.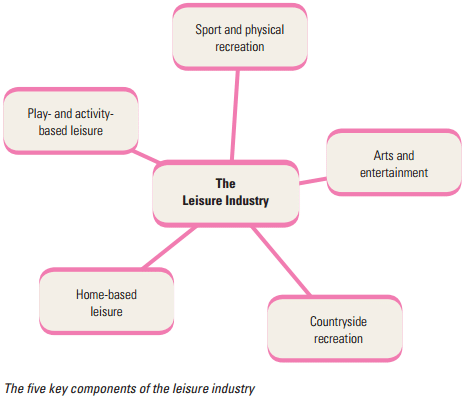 (Diagram reproduced from Pearsons Schools and Colleges Travel and Tourism course guide)
New and exciting recreational activities are introduced all the time, making the leisure industry an ever changing and dynamic sector. Here are a few examples of logos from businesses that come under the large umbrella of leisure:
The logo for the National Park Service brilliantly displays their focus on heritage and nature. The shape is that of a flint arrowhead, while the illustration shows a mountain, giant redwood and buffalo.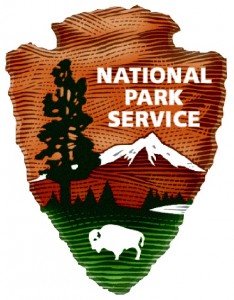 (National Park Service logo from About Cumberland Island http://asbcumby.wordpress.com)
The Hilton Hotel logo is elegant in its simplicity. The name speaks for itself, while the blue color implies class and reliability.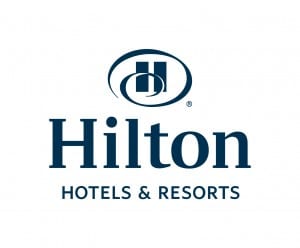 (Hilton Hotels logo from Corporate Livewire http://www.corporatelivewire.com)
The Alton Towers resort in the UK includes two hotels, a theme park, a waterpark, a spa, a golf course and a conference center. The logo shows the 19th century country house at the heart of the resort, while the rest of the logo uses bright colors, stars and diamonds to give an exciting party-like atmosphere. This logo says fun.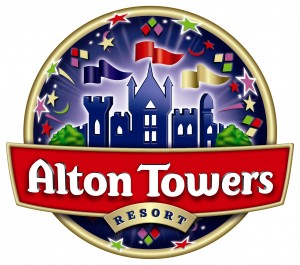 (Alton Towers logo from Coasterpedia http://rollercoaster.wikia.com)
The Zumba Fitness logo uses bright lime green and an informal font to imply a fresh, lively and youthful way to keep fit. The human figure in the icon is caught in the middle of an energetic dance routine.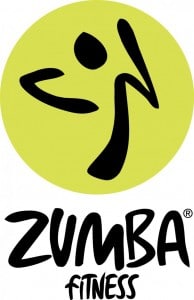 (Zumba Fitness logo from De la Torre Fitness Studio http://www.delatorrefitness.com)
Considered to be one of the best restaurants in the world, The Fat Duck is renowned for its ground-breaking yet eccentric approach to gastronomy. The logo echoes the restaurant's reputation for unusual combinations by merging cutlery with the titular duck, to create a highly unusual yet striking image.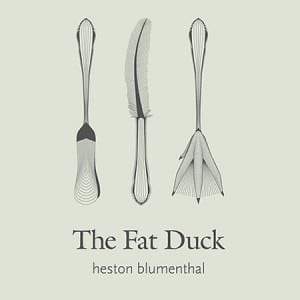 (The Fat Duck logo from Guide Girl http://www.caterersearch.com)
Whether your business is an established part of the leisure industry or something brand new, the appropriate leisure logo design can help you make your mark.