Do all dentists need a dental logo design? Well yes, I believe they do.
I need to just say to you that never underestimate the importance of a dental logo design. 
In other words, the dental industry is a highly competitive place, with many practices operating within the same area. It's your job to get as many patients to your practice as you can, making your business seem better than the rest. Many things can be done to encourage more people to register as patients, but it all starts with an excellent logo. 
The right logo for dentists can aid your business in multiple ways. It's the main way for people to identify with your brand, setting a reputation that encourages patients to give you a call. Remember, you only have one chance to make a first impression, so make sure yours is a good one. 
Firstly, with our logo design services, we'll create a unique brand logo that's perfect for your dental practice. We work closely with you throughout the whole design process, guaranteeing that the finished logo reflects your image and conveys the utmost professionalism. Secondly, from here, you can sit back and watch the benefits unfold!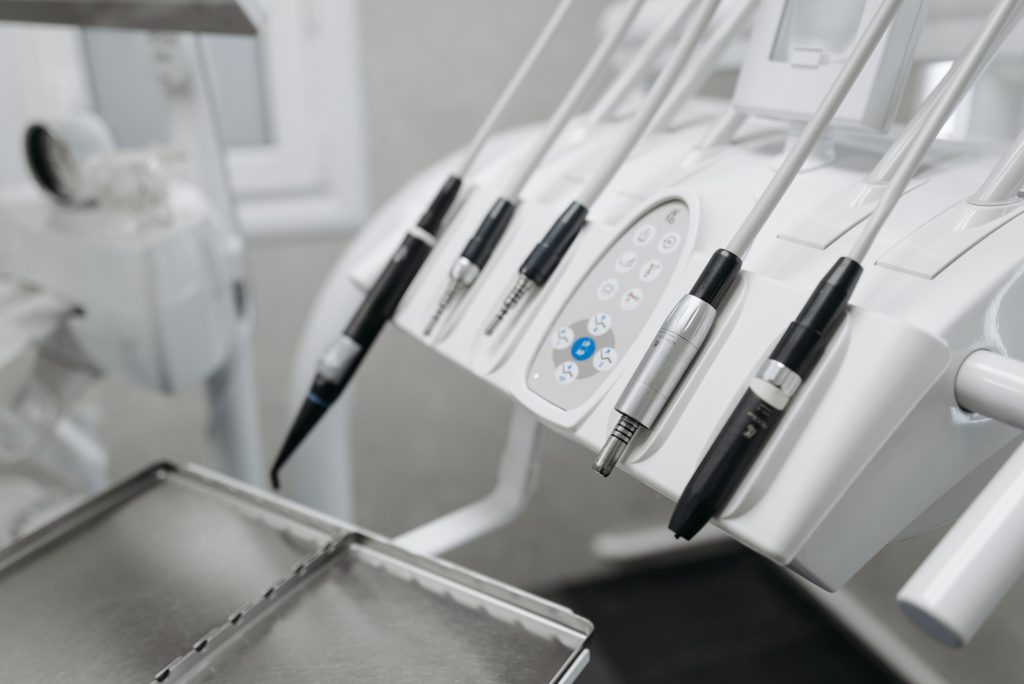 Increase Brand Awareness With Dentist Logo Design
Did you know that logos are the most recognizable brand identifiers? It's true, and 75% of people will say that a logo helps them identify a brand. An excellent logo will help you build brand awareness by making people take notice of you. It's all about getting your dental practice into the minds of consumers, meaning they think about you whenever they think about dental services. 
Furthermore without a proper logo, you'll struggle to find anyone that identifies with your brand. I know it's much harder to draw patients to your practice and more importantly you'll have a hard time generating brand awareness. This is where our services can help you immeasurably, designing the perfect logo for your dental practice, boosting brand awareness, and increasing brand identification amongst potential patients! 
Gain Trust With A Professional Dentist Logo
Trust is one of the most significant factors when it comes to generating clients for any business. Generally, 31% of consumers believe that trustworthiness is the most important aspect of a brand. So in the dental industry, trust takes on a whole other level. Your line of work revolves around looking after people's oral health. Above all this means they have to trust you to perform various procedures in their mouths, many of which can go wrong if handled by people that aren't professional. Patients need to trust that a dentist can solve their problems and provide a service that's worth the money. 
Consequently, you need to build trust with the public, and it all starts with your image. Present your company as a professional dental practice that can be trusted. How can you do this? Many factors come into play, but your logo is the best place to start. A brilliant logo for dental practices will instantly make your business seem more professional. People see the logo, see how polished and professional it looks, and instantly have high hopes. Trust is built because you seem like a professional company, rather than an amateur practice. 
Once you've established a level of trust with the consumer, it is far more likely they will contact you to register at your practice. Of course, other elements of your marketing strategy are needed to help you make conversions, but an expert dentist logo is the perfect starting point to gain trust and build everything around it. 
Set Your Dental Practice Apart From The Competition
It's not difficult to find a simple dentist logo online. Many websites will generate logos for hardly any money, and the problem is that so many dental practices will use these sites. No doubt you have probably viewed the logos of all your rival practices and noticed some highly common design themes. It feels like they all look very similar – usually incorporating a tooth in the design somewhere. This is the problem with automated logo design services; they might be cheap and quick, but there's no originality. 
By contrast, our dentist logo design service helps you set your practice apart from the others. We have a team of graphic designers that work with you to produce a logo that's unique to your business. It doesn't just give you an air of professionalism and authenticity, it completely sets you apart from your rivals. Everyone else has a similar logo, while you've got one that's totally unique and stands out from the crowd. It helps you attract more attention than your rivals, increasing the number of leads you generate!
Want to see just how diverse our logo designs are? Click here to check out our full portfolio of dental industry logo designs. You can see just how many clients we've worked with, and just how different each of the logos are. 
Maintain Brand Consistency To Increase Revenue
A consistent brand image is craved by consumers in all industries, not just the dental sector. Reports have shown that consistent presentation of a brand can increase revenue by 33%. There is no better way to achieve a level of consistency than by having a professional logo designed by our team. 
For starters, we can design your dental logo to align with the image your brand is aiming for. It will fit your website and general aesthetic perfectly, creating a consistency that patients and consumers can identify with. Not only that, but we can go one step further for you. We offer multiple packages with our logo for dentist services. This includes a package that gives you a professional logo, plus business card, letterhead, and envelope designs. It's our way of helping you stay consistent by getting matched stationery for your practice. To go one step further, we have a package that includes all of this plus 500 business cards to get you started. 
Put simply, we help you reach a place where you've got consistent branding throughout your company. As the stats show, consistency is key if you want to increase revenue and enjoy success as a business. 
Make Your Patients Feel Safe
As well as building trust with your patients, a professional dental logo can help them feel safe. Did you know that dental fear is experienced by more than 75% of the adult population to some extent? People are afraid of going to the dentist, which stops a lot of potential patients from coming to visit your practice. 
One way to reduce the fear is by having a welcoming logo that makes people feel safe. A good logo is representative of the welcoming atmosphere at your practice and the good nature of your staff. If you can make people feel safe from their very first impression of your business, you have a better chance of making them long-term patients. 
Why Choose Us For Dentist Logo Design?
You've seen how beneficial a logo can be for your dental practice but you are still wondering why should you choose us over other logo design companies? 
Transparent Pricing
We're open and honest about all our prices, more so showing you exactly what you'll pay. There are no hidden fees with us; you literally pay the price you see on our website. All you have to do is pick the service, click order, and we don't charge any hidden fees. 
Money-Back Guarantee
Not satisfied with your dental logo? That's totally fine; you can get your money back if you don't think we've done a good job. We're confident that you'll never feel this way as we offer unlimited redraws and revisions with no extra costs. This means we can keep altering and tweaking the design until you are 100% happy with the outcome. 
A Team Of Logo Designers
We don't just have one designer working on your dentist logo design – we've got a whole team doing their bit. You'll get five expert designers working with you throughout the process, calling on their massive bank of knowledge and skills to produce work that surpasses your expectations. 
Multiple Logo Packages
As mentioned earlier, we have numerous logo design packages for your dental practice to choose from. Our Logo Only package is the cheapest, giving you 5 Logo Designers, 5 Concepts, Unlimited Redraws, Unlimited Revisions, a Money-Back Guarantee, and Copyright Transfer for $199. 
Fancy something extra? Our Logo & Matches Stationery package gives you all of the above, plus Business Card Design, Letterhead Design, and Envelope Design for $249. Finally, our Logo & Matched Stationery & 500 Business Cards package is available for $339, giving everything we've explained, plus 500 professional business cards. 
You can choose whatever package you want depending on your needs and budget, helping you get the best service for your dental practice!
Order Dental Logo Design Today!
In conclusion.
Do you want to accelerate your dental practice and gain lots of new patients? Are you hoping to improve your reputation, build trust, and generate more brand consistency? You need professional logo design services right this second! I can help. 
If you click here, you'll be taken to our logo design services page where you can select your package and put your order through today. Our logos are guaranteed to serve your business well for years to come. And who knows? Yours could become the next classic, timeless logo. Take a look at this one form a previous customer Sumter dental logo design by The Logo Company