Logos for Real Estate businesses come in all shapes and fonts
Why You Need to Choose a Logo Designer Who Understands Real Estate
The logo you choose for your real estate business is much more than just an attractive design. Furthermore, your logo is a representation of who you are. If it is properly designed, it tells people who see it about you in an instant. It can help to build trust, establish authority, and convince prospective clients to choose you as their real estate agent.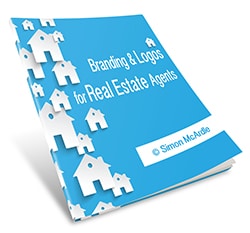 Pick a memorable logo for Real Estate
Considering how vital it is to have a logo that can do what you need it to do. For instance, it should come as no surprise that you need a logo designer who knows the real estate business inside and out.
When you choose a design firm that understands what you do, you can be sure that you get a designer who. 
Understands that your logo must be instantly recognizable as belonging to a real estate agent rather than leaving people guessing about what you do.
Creates a logo that will stand out from the competition and offer something different and unique – something that sets you apart.
Psychology of colors for Real Estate Logos
Knows about the psychology of colors and can work with you to choose colors that will convey trust, friendliness, and organization.
Works with you to design a logo whose overall shape lets potential clients know that they can rely on you to do what you say you will do.
Takes the time to listen to your specifications and incorporate other important information into your logo. Including your geographical location, area of expertise, and other things that may help you to attract clients.
Ensures that your brand will look good no matter where you choose to use it – on business cards, in ads, and on printed marketing materials.
Refines your logo until you are completely satisfied with how it looks.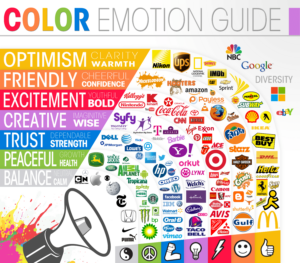 How can The Logo Company create perfect Real Estate logos for you.? 
At The Logo Company, we promise that we will do everything we can to create a unique and beautiful logo. Above all, one that speaks to who you are and what you do.
We'll work closely with you every step of the way. We know the real estate business. When we assign designers to you, we hand-pick them so that you can be sure that you are getting the expertise of people who know what goes into making an effective real estate logo. All our services are listed TLC services
Do you want more information about what we can do to help you build your real estate brand. For instance how to grow your business?. Click here to download our free guide, Logo Design for Real Estate Agents and Brokers. In it, I'll explain the science of logo design as it relates to the real estate industry. I'll tell you what messages lie behind the colors and shapes of your logo. At every step of the way, I'll provide you with examples of logos we have designed for other real estate agents. More so talk about how they work to satisfy our clients' needs.
Logo design is both an art and a science. You can't afford to leave the design of your logo up to someone who doesn't understand real estate.
You can read more about logos for the real estate industry on our portfolio page.
Where you can also view more designs we have created for existing clients. Photos for Real Estate Agencies are important so do read a guide Pictures are crucial