Is it very complicated to start a real estate business?.
Your Real estate business goes through periods of what is called "buyer's markets" and "seller's markets." That is, there are times when the market is conducive to people buying houses (because there are a lot of them available) and those selling their houses. (because the market is small and there's a lot of competition..) However this is completely normal for a real estate business.  No matter which phase the market is in, real estate brokers are needed.
These brokerages train and hire real estate agents, take care of loans, and do everything necessary in order to help people buy and sell houses. Starting up a new brokerage requires a bit of planning, but once all of the pieces are in place, business should soar. Here's how to start and market your Real Estate Business.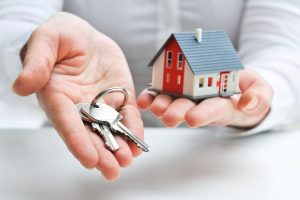 The Basics in marketing and starting your real estate business
The first thing that you need to do is learn about the real estate industry. Furthermore, there are important licensing requirements to fullfill. However, Let's start at the beginning with the two main types of real estate.
These are residential and commercial real estate .
However, you can even include "industrial" as a category. Even if it mostly fits in with the commercial real estate . The two tend to get lumped together somehow in a natural way. 
Firstly, most brokerages focus on either one type of real estate or the other, although there are some that manage to do both. In those cases, there are two halves to the same company. The first one focusing on residential real estate and the second one merely on commercial real estate. Which type you choose to concentrate on depends on your location. and what you want to achieve really. 
For instance, are you in an area with a small commercial section and plenty of built houses?. Or is your area more urban with a mix of both housing estates and commercial estate ?.
Most importantly, you need to choose which type of real estate to focus on at first. Let's say your  your real estate company has been open for a while and has had some success, then you can always expand. Better to start small I think, depending on your budget and experience. I grew up in a family with real estate developers and it was a lot of work then so imagine it now.  This is one project we are currently making for a company in Florida. Champions Gate Florida Realty As you see the realty logo is not finished yet but I will add it soon.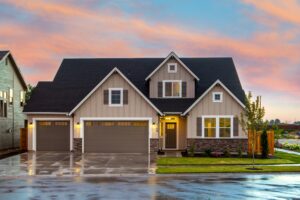 Real estate licensing is extremely important as no brokerage business should be made without one.
Above all think about the licensing. After all, working in real estate requires some licensing. As you well know, brokers and brokerages need to be licensed to work in the industry. Furthermore, real estate agents also need to go through several courses explaining the important rules and regulations. Everybody need to pass licensing tests.
On top of this, there are a certain number of hours required in the field in order to meet some of these requirements. For this reason alone, unless you're already a licensed broker, you'll need to hire one before your company gets off of the ground.
What Comes Next in marketing?
Now that you've made some of the tough decisions, it's time to complete the next few steps. These involve naming your business, designing the real estate logo, and finding an office location. Many real estate companies are named after their owners, although some use a clever real estate-based name, such as one that plays off of an industry term. Also, you could come with something unique and catchy.
You could also use the name of your city or town, or even a popular and busy street in your town. No matter what the name is, it needs to be clear and easy to remember. Since the name is going to be used on all of your marketing materials and advertisements, it will tough to change once your company is officially open for business. For this reason alone, you need to settle on a name that you like.
Logo design for Real Estate Businesses
Once you have a name for your real estate brokerage, it's time to pick a real estate logo. Many logos for real estate businesses of have a house or a building in them, even if it's in silhouette form. As far as fonts are concerned, use one that's somewhat classic in style. Although Times New Roman and Arial are popular ideas, you can pick one that kind of resembles them, but has a little bit of individual flair.
You also shouldn't go too crazy with the colors. Stick with things like black, white, gray, brick red, or even blue or green. These colors will help keep your logo grounded. For inspiration, look at some real estate websites online and examine their logos.
After the name and the logo, the next step requires you to find an office. Many brokerages operate out of a house that has been turned into an office building. However, you can use a small storefront in a shopping center or strip mall. How to brand your product The building just needs to be large enough and easily accessible.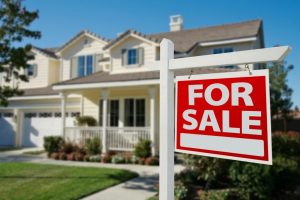 Advertising and Marketing your Real Estate Business
Above all, marketing your real estate company is fairly easy. There isn't anything groundbreaking about it since many of the tactics used by other brokerages work quite well. However, to be different you need to stand out and one way is to get a proper real estate logo design created.
The brokerage logo can then be used on signs, stationery design, banners and brochures.  Other methods include placing signs outside of houses that are for sale, buying advertising in newspapers and on billboards. Even creating a website showcasing your listings. Take a look at some websites that look good, Wed design gallery TLC 
Every real estate companies nowadays are utilizing social media to draw in new clients. It's probably the most important part of marketing your real estate business.
However, something to consider as well is called the multiple listing service or MLS. This is a place where all for-sale properties in an area are listed, regardless of the listing brokerage. Most importantly, this database is available for all agents in an area.
MLS listings, What will this do for your brokerage business?
Well, if you have a house listed on the MLS and an agent from another company wants to come and look at it, then your listing agent will show it to them. Finally, when the house sells, both agents get paid and your brokerage gets a commission. Great solution for everyone in the Brokerage business. 
Important to know is the criteria for listing a house on the MLS depend on the area, so you'll need to be careful when making an entry. However, if everything works out, that "for sale" sign will disappear quickly. Advertising real estate is one of the simpler things to set up, as nothing has really changed in this part of the industry.
Conclusion in starting and marketing your Brokerage firm
Starting a successful real estate business requires you to go through a series of steps. The process isn't complicated, but everything does need to be done correctly in order for your business to be successful. You'll need to have the right licenses in place, as well as a good company name and logo.
Finally, you'll need a number of advertising and marketing ideas, many of which have been used by real estate brokerages for years. In the end, everything will go well.