What is the power of the color green exactly? Well, first of all, the color green is an incredibly powerful and impactful one. As we know, this color's tones help us strengthen our connection with nature and evoke feelings of calm, serenity, security, and fertility.
But when it comes down to choosing the right green tones, shades, and tints of green for your brand, it is not always easy to select the right combination. Therefore, in this guide by The Logo Company, you'll learn all you need to know about the meaning, psychology, and benefits of green – and a few essential tips on how to use it in your logo! Let's get started!
The Color Green: Meaning and Psychology
To understand how to use the color green, it is firstly important to clarify the meaning this color has taken on throughout history and the impact it can have on our psyche.
First of all, green is a secondary color used by mixing yellow and blue or two of the colors of light. Secondly, green pigments have been used in the history of arts for centuries, and the use of green-colored minerals like malachite can be traced back to ancient Egypt.
More importantly, the meaning of green varies significantly depending on the cultural background of the viewer and on what tone is used. However, here is an overview of what the different hues mean:
Olive green: earthiness and tranquility
Dark green: fertility and financial wealth
Bright green: rebirth and hope
Just like any other colors, some green shades may have negative connotations. In particular, some dark and yellowish greens may indicate decay, envy, greed, and illness.
Several studies have also looked at the emotions and feelings that the color green evokes in humans.
Firstly, looking at the color does not require the retina to drastically adjust to its wavelength, which is something that happens in the case of looking at the color red. This makes us perceive green as restful and pleasant to look at.
Additionally, there is an evolutionary component to how we perceive green. Indeed, since the beginning of time, it has always been associated with places where humans and animals could find food, shelter, and water. This makes items and places in green appear safe, comfortable, and inviting.
Studies published in 2012 also showed that the power of the color we look at impacts our mood and mental well-being. In particular, looking at green environments can ease feelings of fatigue and exertion during exercise and make us feel calmer and at ease.
The Benefits of Using the Color Green in Your Next Logo
Let's consider green color in your next logo can have a beneficial impact on your brand as a whole – especially if you are looking to build brand authority, trust, and recognition. Take a look some examples for St Patricks Day. Here is what to expect.
Evoke a Connection With Nature
A great outdoorsy logo that uses nature-inspired elements and colors can help you evoke a deeper connection with nature and take advantage of emotional marketing. 
Bring Out Feelings of Calm, Security, and Vitality
According to a study published in Nature magazine, spending time in nature is associated with better mental and physical health. Furthermore the power of the color green in your marketing strategy may help you instill in consumers a sense of calm, security, vitality, and trust. These positive connotations are essential to building a trustworthy and authoritative brand.
Show Your Commitment to Sustainability
If sustainability is part of your brand values, then the color green can help communicate your brand identity. Green marketing – when coupled with transparency – can help you convey your efforts and commitment to protecting nature and the environment.
Does Green Work for Your Business's Logo?
While green is an excellent choice for your brand  logo, it may be more adequate if you operate in certain industries. Below, we'll look at the sectors that may benefit by utilising the the power of the color green.
Outdoors, Adventure, and Travel
Most importantly, green on your outdoorsy logo can make your brand values resonate with your audience. Furthermore, this choice is ideal for companies that operate within the outdoors, environmental friendly, adventure, and travel sectors.
Environmental friendly logos:
National Park Service
 Land Rover
 L.L. Bean
 Sustainable Travel International
Ecobnb
Responsible Travel
Green Traveller
Organic or Plant-Based Food Companies
If you produce organic or plant-based foods, with green in your logo may help you convey your company's commitment to using natural products and ingredients.
Successful green food logo designs: 
Whole Foods Market
The Vegan Society
Holland & Barrett
Nature's Path
Beyond Meat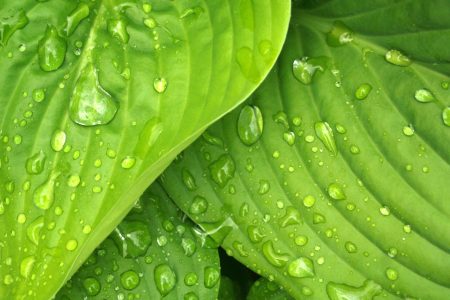 In today's green revolution, it has never been more important for energy and fuel companies to showcase their commitment to sustainability and green development. I believe that the power of the color green can help consumers identify with your brand as green, sustainable, or focused on adopting renewable energy sources.
 Renewable energy logos
BP
Iberdrola
NextEra Energy
JinkoSolar
Above all, if you operate in the gardening or farming industries, then the color green in your company logo may help your audience understand what your business is all about. Additionally, as the supply chain grows,  your marketing efforts can communicate your mission to offer natural products that are free of pesticides and chemicals.
Great green farming graphics 
John Deere Agriculture Products
Cargill
Nutrien
Gardener's Supply Company
Natural Health, Beauty, and Wellness Products
Given that color can convey a sense of vitality, purity, and wellness, you may consider this tone in your brand logo if your company operates within the beauty and wellness market.
Some successful green beauty logos:
Garnier
The Body Shop
OSEA Malib
Banks and Financial Services Companies
As seen above, green is the color associated with money, trust, and financial wealth. Because of this, banks and financial institutions may improve their brand image and identity by having green in their logo.
Other examples of successful logo designs with the power of the colors green:
OTP Ban
BNP Paribas
Citizens Financial Group
Tech Start-Ups

 
If you are looking to create a logo for an app, software, or tech start-up, green may be your best option. The color green can induce a sense of vitality and forward movement, which can make your tech product look more innovative and relevant.
Let's look at:  
Using The Color Green in Your Logo: What to Keep In Mind
Whether you are designing an outdoorsy logo or looking to create a marketing campaign for your travel company, make sure to know the implications and the power of the color green.
Indeed, cultural influences and the personal experiences of your users may impact how they see your logo. For example, if you are looking to expand into countries such as Indonesia or China, you should keep in mind that the color green is often considered the color of exorcism and infidelity.
Working with a specialist can help you find the best colors for your brand based on your company's identity and goals.
Get Started With Your Green Logo Design at the Logo Company
Ready to get started with creating your dream logo? The team at The Logo Company has over two decades of experience in creating logos for companies of any size and nature. Get in touch today to get started.