Come and join The Logo Company Affiliate Program
Here at The Logo Company, we've launched an affiliate program that allows you to earn cash, just by sending paying customers to our site. So if you have ever wished to make more money passively instead of slogging away, day after day, at work? I believe that you're in luck.
Here's how it works: If customers place an order with us after arriving on our site via your link, we'll pay you a whopping 20% commission! All you need to do is sign up. That's it!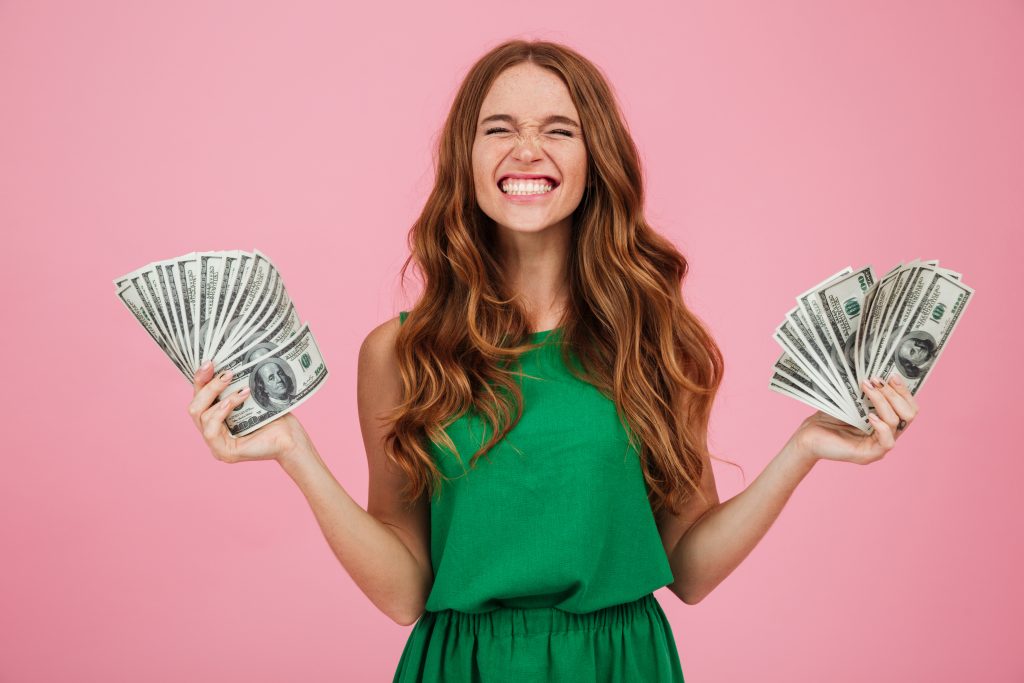 Send Customers To Us via The Logo Company Affiliate Program – From Your Website, Social Media Or Email To Start Earning
At The Logo Company, we believe in giving our affiliates options. Unlike some brands that restrict where links can come from, we believe in a "big tent" policy. Hence, where your links originate is entirely up to you. You can send customers to us from your website, social media or email – the choice is yours. 
On our program, small business owners, entrepreneurs and influencers have options. You could send clients to us by:
Inserting affiliate links in your product reviews or tutorials

Embedding links into your video content

Placing affiliate link banners on your website

Adding affiliate links to resources pages

Including affiliate links alongside your own products

Adding affiliate links to your email copy and newsletters

Placing affiliate links on forums and social media pages
As long as it is clear that you are the owner of the link, we can ensure that you get paid. However if you're not sure about whether your linking setup is valid, get in contact with us. 
Get 20% Commission in The Logo Company Affiliate Program
Commission rates for major online retailers have been falling for some time, limiting opportunities. In many cases, affiliate marketers earn 5 percent of the value of the product or less. 
At The Logo Company, we think the industry is headed in the wrong direction. That's why we're offering our partners a whopping 20% commission for all services that they sell. This means that if we sell logo design to a brand for $200, you get $40 – and if we sell 100, you'll get paid a massive $4,000, all without having to lift a finger. 
Build Your Passive Income
Acquiring active income involves going to work every day, spending many hours at your desk, and then going home feeling exhausted. Over time, you feel tired and burnt out. Passive income, though, is different. You don't have to lift a finger. All you need to do is provide someone, somewhere with value. 
At The Logo Company, we want to help you build your passive income so you can obtain a better lifestyle. Our affiliate program is an opportunity that lets you make money while you sleep. I want to put more cash in your hands for the things you really want in life. Lastly, I believe that you might be able to afford a beautiful place to live, vacations, delicious food, a new car, or financial security. 
Building passive income via traditional methods, such as investing in the stock market or real estate requires a lot of knowledge and is risky. Investors regularly make mistakes and lose all their money.
However, making passive income through us is straightforward. All you need to do is direct paying customers to our site via email, your website or social media channels and we take care of the rest. 
Once you've set up your links, you'll then receive a stream of commission, proportional to the number of converting customers. The more customers you help us acquire, the more money you'll make. You can then use this extra cash to reinvest in your business, put money into financial instruments, or improve your lifestyle rightnow. 
How The Logo Company Affiliate Program Works
At The Logo Company, we want to make sure that our affiliate program is as simple as possible. After all, you want to earn passive income. You don't want to spend all your time managing your account. 
To get started, all you need to do is tell us your name, account email, payment email, website URL and how you'll promote us using our online form. Once you've sent us this information, we will then review your application to ensure that your promotional channels are consistent with our brand. 
Once approved, you'll then get access to a dashboard, showing you your affiliate links and running totals. In addition you can use this to track your progress over time and see where your marketing activities are succeeding. 
If you are unsure how to place affiliate links or you have any other issues, you can use our comprehensive support. Our team is ready and willing to help you right from the get go.
Why Work With The Logo Company
With so many affiliate marketing programs out there, why would you want to work with The Logo Company? 
Here's what makes us so valuable to your audience: 
The Logo Company Affiliate Program Is Highly Rated 
Whenever you join an affiliate marketing scheme, you want to make sure that you're sending your audience to the best products and services. Otherwise, it could reflect poorly on your brand. With The Logo Company Affiliate Program Logo, you get this assurance. When you market our services, you're directing your audience to the best in the industry. 
We're highly rated. Wired magazine and The Wall Street Journal both voted us the best for logo design using secret shoppers. I had no idea they were testing us and we are just thrilled to be the best. Entrepreneur and INC magazine publicly recommend our services, and TrustPilot rates us as "excellent." I believe this need to be respected. 
We Design All Logos From Scratch
We never design from templates. Instead, our artists and designers build their creations from scratch, based on the client brief. We don't abide by simple formulas but rather rely solely on our in-house originality, creativity and flair. This way, customers you send us get something original and bespoke – perfect for their enterprise. 
We've Worked With Some Impressive Clients
We love working with startups and small businesses. However, thanks to our high profile, we've also had the opportunity to work with some much bigger clients, including Kraft foods, Duracell, Exxon Mobil, L'Oreal, and the navy, air force and national guard. Top brands often place large orders – great for anyone looking to earn commission.
We Have More Than 20 Years Of Experience
Additionally, there are few design houses in the country with more experience than us. We've been in the business for more than 20 years and turnover millions of dollars a year. Customers come back to us, time and time again, thanks to our attention to detail and the suitability of our designs for brand missions. 

Rapid growth means that our affiliate marketing opportunity is tremendous. By partnering with us, you can be confident that you're recommending the best in the industry to your audience. 
We Offer A Range Of Services Besides Logo Design in our affiliate program.
If logo design doesn't seem particularly relevant to your audience, don't worry: we offer a host of other services that may interest them. These include: 
Stationery design, including business cards, envelopes, letterheads, invoice templates and email signatures

Social design services, including building social media profiles, social headers and imaged-based media posts

Marketing design, including flyer design, folder design, and brochure design

Website design, including solo and multi-page WordPress sites and eCommerce sites,

Brand design, which includes logo production, social media outreach, branded stationery, brochure production and website design
Because of the sheer range of options available, your business can promote our services that relate to the needs of your audience. SEO companies, for instance, can benefit by forwarding clients to us for website creation or physical marketing materials. 
We Offer A 90-Day Guarantee in  The Logo Company Affiliate Program
We'll never leave your audience high and dry. Our team strives to earn total satisfaction. If a customer isn't happy with our work at any time within a 90-day period, we'll give them their money back. 
We Offer A Rapid Turnaround
When you send your audience to us, it only takes three days for us to reveal the new face of their business. By offering quick results, we keep customers coming back, time and again – and that means more commission for you. 
Sign Up Today
If you dream of a life where you have more time for yourself, your family and doing the things you enjoy, then you could benefit from The Logo Company's affiliate program. 
If you have a website, email list or social media account and aren't yet a member o, sign up today. You could start earning 20% commission on all paying customers immediately, building your passive income and giving you the lifestyle that you want. With us, you could be making money while you sleep before you know it. 
To get started, register a new affiliate account. You'll then get access to all the tools you need to set up your account and monitor its success. 
Signing up takes just two minutes – there really is no easier way to earn money. Start today.