Creative Content Marketing Ideas for Dentists
How do you best do marketing for your dental practice?  Well, first of all, coming up with new and creative ways for marketing your dental practice is a must if you want it to grow. Here are some ideas that can help you make the most of your marketing budget.
YouTube Videos can help marketing your dental practice
Use YouTube to share videos that illustrate who you are and what you do. Videos might not seem like an obvious tool to market a dentist practice, but that's exactly why making them is a good idea. Video content is highly shareable. Here are just a few ideas you might want to consider:
1. Make a video introducing yourself and your staff. This might be a particularly effective tactic if you specialize in treating fearful patients or kids, because familiarity can help alleviate their concerns.
2. Do a tooth brushing or flossing demonstration to help make sure your patients are engaged in good oral hygiene.
3. Record some patient testimonials or success stories and share them on social media
Videos like these can put a human face on your practice.
Blogging About Your Dental Practice Benefits and Ideas
The next marketing idea is adding a blog to your website if you don't already have one. Blogging has some significant benefits. It ensures that you're constantly adding new content to your site – and that means that Google will have to re-index it on a regular basis. Since Google gives priority to fresh content, adding a blog can give you a leg up when it comes to improving your search ranking. Do also blog about dental fear. Just to explain what it is and how your dental practice can help. 
Blogging is an effective way of increasing patient engagement and providing value. You can share oral hygiene tips, talk about specific services you offer, and even discuss advances in dentistry. The key is to keep each blog post relevant to your target audience, and to use social media and other avenues to share your blog posts as you publish them.
Infographics, Logos For Your Dental Practice, Images, and More
Graphic content is more popular than any other kind of content shared on the internet. Photographs, cartoons, infographics, and memes are all easy to understand and share, and that means that you can't afford to ignore them as a way of engaging with your audience.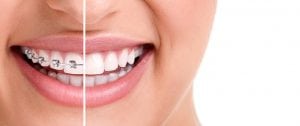 One particularly powerful tool for dental practices to use is before and after images. This is an effective way of demonstrating a specialty. You might also want to consider hiring a graphic designer to make an infographic demonstrating a key point about dental hygiene. Be inspired by these images created by us for rude logos. Inspiring don't you think?
Keep in mind that unique images are always preferable to stock images if you have the budget to buy them. However, well-chosen stock images can be effective too – particularly if you pair them with written content or find some way to make them unique.
Content marketing, when you do it properly, can help you turn one-time patients into loyal brand ambassadors.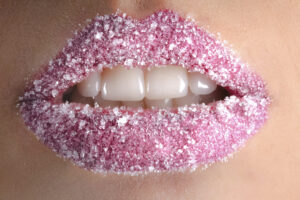 How to Maximize Your ROI For Your Dental Practice
The final step in any marketing campaign is to measure the results and tweak the campaign itself to maximize the return you get on your investment.
There are several tools you can use to measure the performance of your marketing campaigns:
1) Google Analytics can help you determine how many people are visiting your site and what they're doing once they get there. Looking at bounce rates can help you determine which pages on your site need to be updated.
2) Facebook Insights provides valuable information about how many followers are engaging with your posts and can help you identify popular content.
3) Email analytics can be useful in determining the effectiveness of an email campaign, giving you information about open rates and click-through rates.
As you review your analytics, make note of areas where your marketing campaign's performance is lagging. Those are areas that can be improved.
Once you have a list of potential improvements to make, it's time to start testing. The most effective method to use is something called split testing. It involves coming up with a hypothesis to test. For example, you might think that changing the headline on your home page would help reduce your bounce rate. The testing process works like this:
1. Come up with a hypothesis to test
2. Create an alternative to one element of your campaign (only test one element at a time)
3. Run side-by-side tests, directing half of your traffic to the original page and half to the new one
4. After at least a week of testing, evaluate the results and update your page as needed
The testing you do can help incrementally improve your campaign's performance, and – over time – maximize your ROI.
Conclusion
The key to effective branding and marketing for the dental industry is to evaluate the competition, know your target audience, and then to use that information to create a unique and memorable brand. If you do that, you'll be able to grow your practice.