How hard can it be to sell your own produce at a farmer's market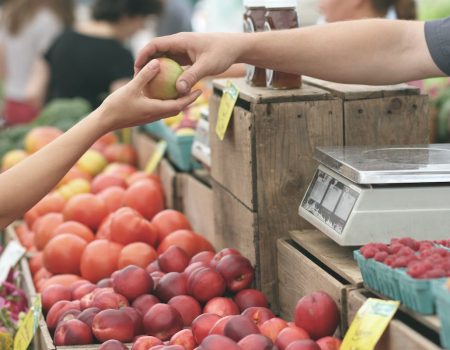 First of all, to start your own produce business for the farming industry is not an easy task. However, ever impossible. Whether you tend a small garden in your backyard, or you love making homemade baked goods in your kitchen with fresh ingredients, you may want to consider selling what you grow or make! Farmer's markets are a popular and growing industry that can be very profitable to many sellers. Starting a produce business for farmer's markets may be the right outlet for you to sell your product!
There is a lot to consider before you set up your produce stand. Make sure to put special care in your marketing and branding plans. Find what about your produce will put it in demand from consumers. From there, you'll have the ball rolling!
Planting the Seed
What do you think of when you imagine a produce farmer's stand? Do you dream of a table full of multi-colored vegetables and fruits? How about an array of green herbs stacked in bunches? There are many types of produce you can sell at a farmer's market. Fruits and vegetables may be the most logical choice. However, you can also consider selling products you've made yourself, such as jars of honey. Some produce farmers even sell arrangements of seasonal flowers and plants.
From Dawn to Dusk
To become a produce farmer, there are some skills you need to have. Just being a "hard worker" will not be enough. Be prepared to work long daylight hours to maintain your produce and have a large harvest of whatever you specialize in. While schooling is not required to be a produce farmer, you will need to have knowledge that pertains to farming. You will need to know about the soil and land you are farming on. Knowing this information will also help you decide on what type of produce you can grow and market. If you intend to sell your produce on a mass scale, you may consider taking some classes in business and marketing.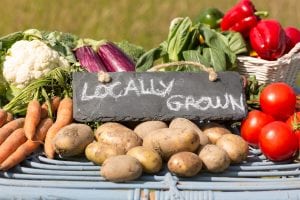 You can expect there to be a lot of competition at a farmer's market. For one, there will be other farmers selling produce that is similar to yours. You will need to find a selling angle that shows why your produce is the best to buy. Another competitive edge is the price. In most cases, items sold at farmer's markets are more expensive than what you would find in a grocery store. As the seller, you will need to find a balance in price between what is affordable to the consumer and what your hard work is worth. Observe what prices your competition is charging and work from there.
Marketing Strategies for Your Produce Business
One of the first things your customers will notice about your produce business is the name. You may want to name it after your farm! If you tend to sell produce items you make in your home, you could choose a name that mentions your kitchen or whatever area you create in. Make a sign for your farmer's market stand. The sign should include the name of your business as well as a logo. The farmers logo should include imagery that pertains to what you're selling. Choose colors that complement each other and attract the eyes of your customers. Consider adapting your logo for the ever so important summer season. 
Tit for Tat
A large part of your marketing efforts will be put into networking. You should network with other produce farmers and vendors. Farmer's markets are a great place to network because the venue is already filled with like-minded people! For example, you may network with a farmer that sells honey, but they want to expand to jams. You can sell them your fruits at a special price so they can grow their business and you can make a profit!
As mentioned before, you will need to find a marketing angle that competes with the other produce farmers. Is there a special soil you plant your vegetables in? Can you make special seasoning blends with your fresh herbs? Do you breed a special variety of apples that are significantly sweeter than other apples? Find what makes your produce unique.
Branding Strategies for Your Produce Business
You may notice that there is an abundance of specific vegetables during cold months and an abundance of specific fruits during warmer weather. Seasonal produce plays an important part in farmer's markets. On the one hand, seasonal produce tastes the best at its peak harvest. Customers will be more likely to buy something that is known for tasting good in the spring rather than in autumn. On the other hand, selling only seasonal and fresh items shows your customers that your product is naturally grown and is less likely to be modified in any way. Especially in today's food industry, this is an aspect of fresh foods that consumers keep a strong eye open for.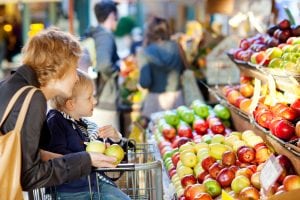 Get Creative
If you sell a lot of fresh produce at the farmer's market, you may want to consider creating other things with the produce to expand your target market. For example, if you specialize in growing multiple types of peppers, you can make salsas or sauces as well. If fruit is your thing, you can make jam or even fragrant soaps. Creating a product with your produce offers an additional item that the consumer can't normally make at home.
Try to offer something else of value with your products. This will develop your brand and work as another way to make your business unique. Can you give away a free recipe with every purchase that's made? Perhaps you can offer free delivery is a customer orders a certain amount of produce. First time customers could even get a special deal or gift for buying from you for the first time. Whatever you choose, make sure what you offer adds value to your produce.
Wrapping up marketing your own produce business
There is a lot of work required that leads up to selling produce at a farmer's market. Growing and caring for your produce is a full-time job in itself. Developing marketing and branding strategies will be the other important task you must make time for. Take the time to find what makes your produce unique, whether it's something you can make with it or for a special characteristic it may have. You'll be selling at your local farmer's market in no time! Check out some of the best farmer's markets in New York. Well, not only according to us as I have not had time to visit them all. Let me know if they are any good.