Do You Need A Free Icon In Your Life And Company?
Free icons sounds good, right?  Well, your website is your online headquarters. Understandably, when people visit it, they expect to see an accurate representation of your company and what it does. Like for example, certain elements of your website, such as your written and visual content, make a big impression, it's not uncommon for companies to neglect some of the small touches that enhance the user experience. That is why I want to explain more and give you tips on free icons and how to sue them. 
One of the things that can create a memorable impression on visitors to your site is the icons you choose to represent your content. While you can certainly pay a graphic designer to come up with unique icons, there are many icons that you can get for free.
What Free Icons Can Do for Your Website
First of all, free icons (or made by a professional) can be used on your website for many reasons. For example, they might represent your blog, your contact information, or even individual products that you sell.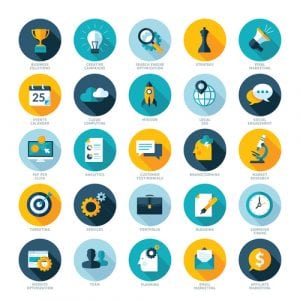 For instance, the overall effect should be one that underscores your company's mission and values while reinforcing your brand's message. In other words, the icons you choose for your website can impact the way that customers (and potential customers) think of you – and whether they decide to do business with you.
How Using Icons Can Make Your Site Unique
Just as the colors, fonts, and designs you use on your website are part of what makes it memorable, icons play a role too. If your site has the same icons as many other sites, then a user might not notice them at all. What makes logos timeless is another matter but good to understand to understand how useful icons are.
On the other hand, if you take the time to seek out unique icons that do a great job of representing your company and its products or services, people will take note. The icons will play into the overall impression that your site makes.
Icons and the User Experience
Users who visit your site for the first time expect to see a combination of the expected (menus at the top or on the side, logo at the top l eft-hand side of every page, etc.) and the unexpected. See different logo styles .The unexpected things may include design elements and images that they wouldn't see anywhere else.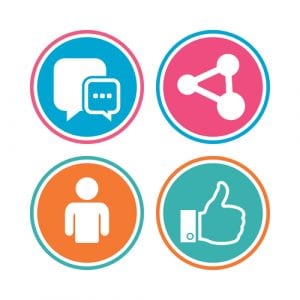 Furthermore, the icons you choose may fall into either category. So, if you simply use default icons, then the probably won't add anything to the user experience. On the other hand, icons that are different, witty, or funny, can enhance the user experience on your site.
Creating Unique Icons – Pros & Cons
As we mentioned earlier, you have the option of hiring a graphic designer to create bespoke design icons for your website. If you have the budget, then you may want to do that. But let's talk about the pros and cons of creating your own icons.
The pros include:
1) Your icons will stand out and be memorable
2) Nobody else will have the same icons as you
3) You can add a touch of whimsy and creativity that's not possible with standard icons
Unique icons require an investment of both time and money
Here are a few cons to consider:
1. For example, if your icons are too far from the norm, users may not recognize their function
2. Or, if you attempt to make your own icons, you may struggle with formatting them and installing them
On the whole, it's less expensive and time-consuming to find free icons to use on your site. Therefore, you can still get creative with your choices without having to spend anything to create your own.
Where to Find Free Icons
Not easy to know where to turn, the good news is that there are plenty of places online where you can find free icons to use on your website. Some are better than others, but if you're willing to take the time to seek them out, you can find special icons that perfectly suit your needs. Do some research before you settle for a site to use for your icons.
List of Sites and Resources
Most importantly, where can you find free icons to use on your website?
Here is a partial list with a brief explanation of what we like about each site.
1. Freepik is a site that has an enormous database of free icons ranging from simple black and white icons to fancy color icons. Attribution is required.
2. IconMonstr is a great resource for black and white icons that you can download in multiple formats.
3. FindIcons is another great source that allows you to search by color, background color, and style to find exactly what you need.
4. Smashing Magazine has many high-quality icons in a variety of formats, and most do not require attribution or a link back.
5. Behance has unique and interesting icons available from artists and designers. They're all free, but the search function could be a bit friendlier.
Tips ! Always make sure to check the attribution or linking requirements before you install icons on your website.
How to Evaluate Icons for Usability
Let's say, you might like an icon, but how can you be sure that it will work on your site? Here are a few points to consider:
1) Is it apparent what the icon's purpose is?
2) Does the color and style of the icon coordinate with your site's design?
3) Is the icon in a format you can use?
In other words, it won't help you to choose an icon with an "F" on it to represent Facebook if the "F" looks nothing like the Facebook logo. After all, users need to be able to glance at an icon once and understand immediately what clicking on it will do.
After that, you need to consider how the icon will look on your website, and if it's in a format you can use. You don't want to have your heart set on an icon only to discover that it won't work with your site. Be as practical as you can during the selection process.
How to Use Free Icons on Your Site
Where and how should you use free icons on your site? The key, always, is to use icons to enhance the user experience. Nothing about the icons you use should be confusing or difficult to understand.
Matching Free Icons with Functions
The first thing you must do is match the icons you choose with specific functions on your website. In some cases, such as social media icons, their function may be obvious. Someone who clicks the Twitter button will be taken to your Twitter feed where they can choose to follow you.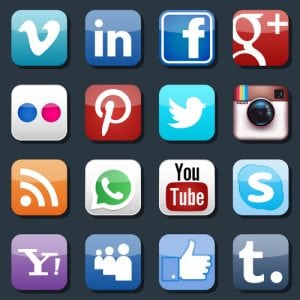 In other cases, you may decide to install an icon for a function that is somewhat unique to your site. For example, if you sell kitchenware and have recipes on your website, you might choose an icon with a spoon to represent a recipe.
If you decide to use an icon in a unique way, make sure to include a key so that first-time visitors to your site will know what the icons mean. Take a look at iTunes evolution when it comes to icons
Tips for Installing A Free Icon
Installing icons on your site is a fairly straightforward process, but here are some tips to help you get it right the first time.
First, you'll need to download the icons you choose to your computer. That will ensure that you can get to them when you need them.
Next, upload the icons to your WordPress media file (or to the media file of whichever web host you use.) We are defaulting to WordPress here since it is by far the most popular site building software.
Go to "Appearance," click "Widgets," and install a text widget wherever you want your icon to appear.
After that, the only thing left to do is to insert the appropriate text in the widget box and your icon will be installed.
How to Know if an Icon Isn't Working (free icon or not)
The final thing you need to know is how to tell if an icon isn't working. In some cases, it may be obvious – but in others, you might need to do a bit of detective work.
The first thing to look for is a sudden drop-off in your logistics. If you were averaging 10 new Facebook followers per week and you're suddenly getting none, that might be an indication that your new Facebook icon is either not working or so confusing that people can't figure out what it's supposed to do.
In some cases, you may get a slew of questions or complaints about your icons. If people aren't sure how to send you an email or get to your contact information, then you might need to reconsider your choices.
Finally, you might want to consider paying for some user testing to evaluate the effectiveness of your new icons. Sometimes, there's no substitute for direct feedback that you can use to tweak your site's design as needed.
Conclusion for free icons
Ultimately, the icons you install on your website should work with your overall design and help to enhance the user experience. Choose designs for icons that are clearly representative of the function they are meant to perform, and then follow up with user testing and monitoring your analytics to ensure that they are working as they should.