You will need a beautiful wellness logo design!
Wellness Logo Design are at the heart of any wellness business. They're the foundation for communicating who you are, what you do, and your services. Many people today are looking to live a healthier and better lifestyle. I believe this is where you come in. However, no one will know  what you are selling unless you market and advertise to your target audience. In this case, you'll need a logo so you can get the message and word out. Check put the fierce competition here and you will understand why you need the right wellness logo. Wellness business statistics and facts
As a small business owner in the wellness industry, you may need a wellness logo design, yoga logo design. You might need spa logo design services. This is where The Logo Company can step in and help. We're trained and experienced designers. who We can ensure your custom logo design allows you to reach your business goals and thrive in the wellness industry. Continue reading to better understand the importance of a well-designed logo. How how our team of experts can help you succeed.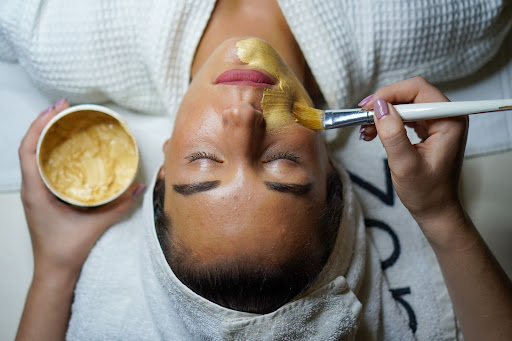 Importance of A Great Logo Design
When it comes to your small business, you're going to need and want to have a logo. It's a way to show that you're professional and to tell customers what it is you do. A great logo design for your wellness business is important because it helps build trust with your customers. This  gets them to recognize you and stick around. It can also provoke certain emotions or feelings that people will begin to associate with your company.
You must create an authentic and timeless logo that properly represents your business. A good logo will boost brand recognition and allow you to stand out from the rest. It'll help with product branding initiatives and ensure your company comes off as professional. You can also use a logo to show your personality and provide consistency in your business. As for the wellness industry, you need to think about what you're selling. Who you're selling to?. What symbol or words best represent health and wellness and lastly what you're trying to achieve. For instance, the Lotus flower is often the symbol for yoga studios or health coaches. However, you want your design to be unique and unlike anything that's already out there.
How A Wellness Logo Design Can Help You Succeed
A logo grabs the attention of consumers in the right manner. You can use it to make a strong first impression and draw people into your wellness business. It's essentially the foundation of your identity and you want it to separate you from your competitors and be memorable. Your audience will soon know what to expect from you and it fosters brand loyalty over time. Designing a logo is a necessary step in the marketing process you simply can't afford to overlook or ignore. A well-designed logo gives your wellness business a brand identity and will make it easier to build your brand. It's a way to gain new business and but also an opportunity to retain customers.
Reasons You Need A Professional Designer
There's a lot to consider in creating the perfect logo for a company working in the wellness industry. You're a busy small business owner and have a lot on your plate already. You may not have the time or skills necessary to focus on designing a winning logo. That's where The Logo Company can step in and assist. You may not realize what makes a good logo design or what questions need to be addressed before you begin. While sleek and bold branding might work well for the credibility of medical health professionals. Maybe as a health and wellness coach or business you may opt for fun, unique designs.  Bright colors that showcase your personality and approach to your wellness business or studio.
These are just a few of the reasons why you need a professional designer for your wellness business. You need to ensure you use the appropriate colors and that it's simple, memorable, and unique to your company. There are many downsides to trying to tackle this project yourself including that you may get it wrong. Even  end up hurting your business and reputation in the end. You want to work with a professional logo design services company so you have a range of logo options to explore, so it properly represents your business, and that it's matchless. While there are health and wellness logo trends to know about and possibly follow, you also don't want to create an image that's already out there or similar to your competitors.
Our Process
If you use our team to help you design your logo for the wellness industry then learn our process . First off, we understand that the logo is the face of your brand and that you want it to be perfect. This is why we provide you with five logo designers instead of a solo designer right from the beginning. You'll have five unique and different concepts to pick from and will be able to narrow down your choices based on what you like. It's not just any design or option either, these concepts are custom, professional logo designs created by qualified and experienced senior designers.
In addition, you'll receive unlimited redraws and revisions when working with us. Although it's rare that you won't like any of the initial options, we want to make sure you're happy and that we hit the mark. Once you choose your logo, we'll give you a high-resolution file pack that includes all the files and copyrights you'll ever need for your selected logo design. While we don't anticipate that you'll need to use our money-back guarantee policy, we do have it in place and will stand by your side until you're completely in love with the logo design we create for your wellness business. Our process is what helps ensure that we meet your needs and achieve the right logo design for your wellness company.
What Sets us Apart
So, what sets The Logo Company apart from the other design service companies out there? For starters, we do a great job and have happy clients who will speak to this fact. If you're looking for examples of work we've completed then check out our online portfolio or read reviews and testimonials from satisfied customers.
As a logo design agency, our versatile team is accustomed to creating custom logo designs for businesses in the health and wellness industry, at an affordable price. The logo we create for your company will be timeless and they're guaranteed to serve your business well for years to come. You'll find that the concepts we present to you not only represent your business but have a creative and original look and feel.
Our team will come up with a stunning, original design for you that will make your business stand apart from the rest and help you wow competitors and customers alike. Your business will look more professional and come off as more trustworthy once you put the logo we design for you to work. The design will reflect your company's positive values and traits and help you build a strong brand that's built on a solid foundation. We believe that trust is the foundation of any relationship. Therefore, when you hire our team you can ensure that your logo will be unique and one-of-a-kind. You won't have to worry about the logo being an illegal copy of another designer's work – which may occur with other agencies out there.
Next Steps
You now have a better idea of why having a well-designed logo for your business is important. Knowing how it can help you achieve more. Are you ready to take the next step and get started designing a logo for your wellness company today? Then we encourage you to reach out and get in touch with our team. Together, we can work to create a unique, identifiable, and memorable logo that helps your business stand out for all the right reasons. Now is the time to act and ensure that your business takes off in the right direction and continues to head that way in the future.
Our team of expert designers will listen to your needs and apply our custom process to creating a logo we know you'll love and that you'll look forward to showing off. You can get a better idea of our custom logo design packages on our website and choose the one that fits your needs. We're excited to learn more about your business and get started on the journey to designing the logo that's going to help take your company to the next level in the wellness industry.
There's no telling how far you can take your business when you have a well-designed logo to publish and share. You'll soon be able to draw in more customers and keep the right ones coming back in the future.
We look forward to hearing from and working with you soon!