Tips on branding your wedding business.
First of all, I believe it is hard to brand and market your wedding photography business, however, not impossible. Let me tell you why. For instance, the wedding industry has flourished over the last decade. However, it has always been an industry that creates a lot of profit for many business owners. So, therefore, if you own a camera, and you want to be self-employed, then owning your own wedding photography business could be a good fit for you. This is one wedding photographer that succeeded in New York Jenny Fu
Starting your own business is not an easy thing to do. Unfortunately, it takes much more than just shooting photos at a wedding to be a truly successful wedding photographer. Before you jump into your new career path, you will have to form a business plan. Above all, one that outlines everything you will need to do as well as what you want to achieve.
If you're starting your wedding photography business completely from scratch, then pull out a pad of paper and a pen. Just to form a business model. You will need to develop the overall goal of what you want. Most of all, to provide for your clients, a branding strategy, and a marketing plan.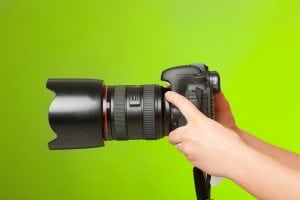 Building a Strong Wedding Photography Business
The only way your wedding photography business will be strong and profitable is if you have a reliable clientele to provide your services for. Since we're discussing weddings specifically, it's probably not best to seek out "repeat clients"! However, the wedding industry is booming, and wedding season will always produce a high demand for photographers. How will you stand out from the rest?
Details are key when branding your wedding business
Furthermore, paying attention to details is one of the key ways to have the clientele find you. Instead of you searching for your clientele. As you probably know, a good business will have a website that showcases your skills and style as a photographer. Therefore, offer a newlyweds portfolio of your past work on your website. Highlighting what makes your photography unique.
Above all, this is your opportunity to tell your future clientele up front why you're the best for the job. After all, what you will provide to make their special day even more special.
Branding Strategies for Your Wedding Photography Business
While we're on the topic of paying attention to details, this ideology applies to your branding strategy as well. In other words, consider what skills and qualities you can offer to your clients that will make them want to pay for your services. One of the first strategies you will want to focus on is being punctual and reliable on your deliveries.
This may seem like an obvious factor, but not providing the final product or delivering it in a timely matter can break a business. This also applies to more simple tasks, like answering emails and phone calls. Show your clients that you are a professional.
High Quality Branding Means Quality Results
Take the time to provide your clients with the highest quality photos you can offer. Your photo editing skills will come into play here! Make investments where they are needed, whether that's in editing software, website hosting, or a new camera lens. At the end of the day, the photos are the final product in your services, so having high-quality results are crucial.
In addition to punctual delivery and photo quality, keep your line of communication as open as possible. Make your contact information and yourself available to your clients to answer questions and resolve any problems that may arise. This open communication will make you appear trustworthy and, again, professional.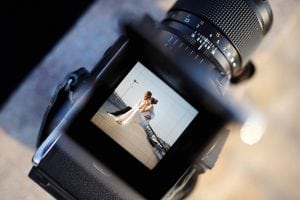 Marketing Strategies for Your Wedding Photography Business
Your website is up and running, you have the highest quality software money can buy, and you're ready to be the best wedding photographer in the business. How do you market yourself?
One of the best marketing strategies for any business in any industry is through word of mouth. Ask your clients to share their experience with their friends and family. You can also set up a Facebook page for your business. Having a Facebook page will allow clients and fans to link to you or leave reviews of their time spent with you. With the internet at everyone's fingertips, word of mouth advertising can take your wedding photography business very far.
A Wedding Photography Package Deal
Another way to market your business is to offer packages. Having packages will make you a more versatile business owner, and clients with different budgets can use your services. Create packages that will best utilize your time and your clients' dollars. For example, one package may offer 50 photos for your client to choose from, and another package may offer 100 photos for your client to choose their favorites from.
As mentioned above, word of mouth marketing can spread like wildfire online. Be dominant on the internet, and take advantage of social media. As s you know, many social media websites are based in photos, such as Instagram and Pinterest; these are excellent websites to market your photography online. Therefore, share a link, stories, reels to your website through Facebook and Twitter. Obviously, having a social media account for your business will easily allow your past and present clients to spread your information to future clients.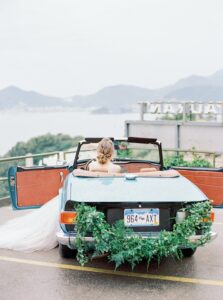 Wedding Logo Design & Wedding Stationery Design
So, once the base of your business has been built, you will want to focus on what will make you instantly recognizable. Understandably, the quickest way to achieve this is to create a wedding logo. The purpose of a newlyweds logo design is to act as the "face" of your business. Logos purvey the services you provide, what you stand for, and the type of clientele you're seeking. Most importantly, the wedding stationery design needs to be super professional and romantic for all the guests to see. 
Your Wedding Photography Business At Its Core
When developing your logo, think about what colors and any imagery you may use. The choices you make will define what your wedding photography business is at its core. Clients should be able to instantly understand what they can expect from you and feel enticed into knowing more about your business.
Conclusion
In conclusion, creating a wedding photography business takes a lot of hard work to be successful. Most of all, the tips outlined above are simple but necessary steps to hit the ground running. However, make sure you have the time, and any necessary finances, to invest into your business. Remember that the very beginning will be the most demanding part of your journey, but the payoff will be entirely worth it. I  recommend reading more on how to target newlyweds