So it's time for logos with H. Last week we looked at logos beginning with the letter G. Another Friday Feature, and today we're back on our company logo design alphabet.
Not surprisingly, today's letter is H, which heads the names of a number of incredibly famous companies.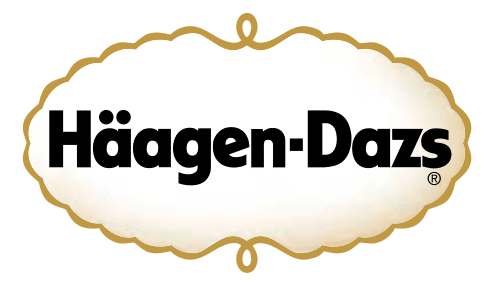 Häagen-Dazs – A logo beginning with the letter H
1. Amusingly, the name Häagen-Dazs has no meaning, it instead having been created in 1961 by ice cream maker founders Reuben and Rose Mattus. Well actually, in order "to convey an aura of… old-world traditions and craftsmanship". Meant to sound Scandinavian, Jewish-Polish immigrant Reuben allegedly sat at the kitchen table saying various combinations of nonsense words aloud. Then finally, he came up with one he liked (and one that was also completely original).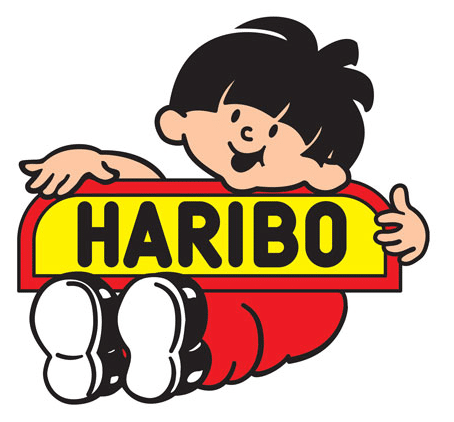 Haribo – With The Letter H
2. Second one up, Haribo. Most of all, a German confectionary company originally founded in 1920. Interestingly, it's names came from the first two letters of its founder's name (Hans Riegel) and the location of its headquarters (Bonn). Furthermore, Haribo candy is now readily available in the US as well as Europe. To mention a few, Happy Cola bottles, Gold Bears and Tangfastics being some of their most popular products.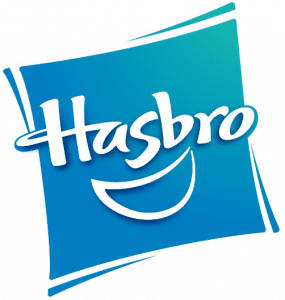 The Hasbro H logo
3. Third one up, the Hasbro. More so, the logo with the letter H has changed significantly over the years. Having been written in multiple different kinds of cursive script as well as across the shirt of a cartoon boy. For instance, Hasbro's current logo is a relatively simplistic one. Featuring the company's name in cool colours with a large crescent shape beneath it representing a stylised grin. Still, considering the company's been around since 1923 it's probably not surprising that things have changed a bit!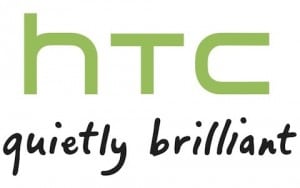 4. Forth example of logos with the letter H, the HTC of the Taiwanese HTC Corporation. Most importantly,  this logo with the letter H stands for (the admittedly rather apt) High Tech Computer Corporation. Being one of the younger companies on this list what with it having only been founded in 1997. Furthermore, the HTC logo is seen on all of its products, perhaps most commonly affixed to the back of its mobile phones. Along the way has proven to be a worthy rival to the phone manufacturer that features a certain, temptation-associated fruit in the same place.

Famous letter H for Honda
5. Last, but not least, Honda. Definitely, best known for its cars and motorcycles. The transport company has roots as far back as 1937 when founder Soichiro Honda created his piston ring making company Tokai Seiki (Eastern Sea Precision Machine Company). However, another company icon is ASIMO. A sophisticated robot that is part of Honda's Research & Development robotics program. What with Sony's QRIO robot having dropped out of the innings. After all, ASIMO may very well be heading towards being the first readily available domestic humanoid robot. Who knows. 
After H comes logos beginning with the letter I, and as always your logo alphabet suggestions are welcome via our Facebook page or Twitter with the #fridayfeature hash tag.