Upfront costs for building any business can be expensive. Besides overhead, one important budget line item that should be considered is that of branding your company. Major businesses and organizations spend millions, if not billions, of dollars on marketing and branding their products.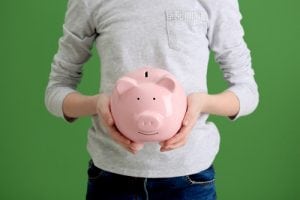 Why Your Business Needs Branding
You've started up your business and now you need a vital foundation to sustain it: a following, aka customers. In order to gain a customer base, you need to build a brand behind your company that they can understand and support. Branding comes in the form of giving your customers an idea of who you are, what you will provide and how you will do it.
There are many advantages to branding your small business. Besides gaining your following, the biggest advantage will be that you will learn a lot about yourself and what you value along the way. Through the process of trial and error, you will find the niche that works best for what your company is all about. Building your brand will teach you how to be resourceful and try out new strategies that you were apprehensive about before.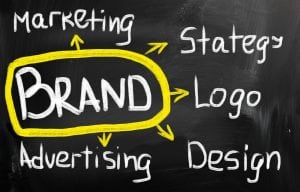 Low-Budget Branding Ideas
There are a lot of great strategies out there for branding on a budget. It comes in multiple forms that appeal to different audiences. Here are a few types that have been proven to be quite effective:
Consistent Social Media Presence
The social media age has increased significantly in the last decade. Social Media Manager positions have been created for innovative companies who want someone to exclusively administer all of their social media channels. This, alone, illustrates the market demand for social media presence. With its ability to reach a large amount of people in just a matter of seconds, it has given new meaning to the information era.
The best thing about social media is that it is essentially, free to use. Plus, when you engage with your "followers," they may help spread your content by sharing it on their channels, which is the new "word of mouth." People of all ages are using social media whether it be Facebook, Twitter, Instagram, or the widely popular, SnapChat. Social media is the fastest way you can get information and marketing out to your existing and potential customers. So, bring your content out to where everyone may see it, through social media channels.
Content Marketing
There is no doubt that your constant presence on the Internet will keep you relevant. Once you build a following, it is important to keep the attention of your customers with content marketing. Content marketing is the creation of videos or photos that give customers a visual idea of your brand. In most cases, these avenues are either free or come at a very low cost to create. Content should not contain unappealing colors, too many words and complex messages. Instead, it should be creative, eye-catching and purposeful.
Determine your targeted audience and create content that guarantees to grasp their attention. Be sure that your content represents the values behind your business while still marketing your product. Sometimes, you may even present content to proudly convey that you are actually a small business and not a huge corporation. For instance, a local coffee shop might post a video on its SnapChat story of a real barista making a latte. Viewers see this as a personable experience and thus, the video helps you with creating positive branding content.
Get a Great Logo
Logos are another vital part to building your brand. It is the face of your business, essentially. All great businesses will also have a recognizable logo associated with them. When people see the red logo for Target or the golden arches of McDonald's, they automatically connect the logos to the business name. Logos are visual representations of your business and they should be synonymous with your message, values and behavior. Again, you can either create one based off your personal preference or enlist in using lots of free or low-cost graphic designers to build the logo that best fits your business vision.
Collaborations
Networking and collaborating with like-minded people is another great way to get your name out in the business world. Take Louis Vuitton for example. They normally cater their products to an older-aged market and although they have been around for so long, they want to continue to build their branding skills. So, for 2017, they collaborated with younger generation "hypebeast" Supreme to create clothing and accessories featuring both brands. Now, both brands have stepped into each other's markets and the current summer line has been selling off the shelves, all over the world.
Working with individuals who share the same vision and purpose as you can provide you with so many benefits towards creating a positive and sustaining brand. You can share ideas, collaborate on products or promotions and so much more. Furthermore, talking with people and networking is free. It does not cost you a dime to shake someone's hand and learn from one another.
Email Marketing
Almost everyone has an email address. This is the perfect avenue for you to send out information or promotions to your customers. If you have a blog, you would send out updates of newly uploaded content. If you sell products, perhaps you want to send out promotions and coupon codes to bring customers back to your website. Whatever your motive is, having your following sign up for email listservs are a great way to get information out to them automatically, without a lot of effort. Of course, be sure to be purposeful and considerate of what type of content you're sending out as well as how often. You do not want to end up in the junk mailbox folder.
Become a Speaker in your Industry
Now that you are the expert in what you do and what you believe in, why not share that knowledge with everyone else? Before you think that you are revealing all of your secrets and someone will just come around and recreate your brand, take a second to see what this can actually do for you. Steve Jobs created an iconic brand with his team: Apple. Would there be businesses out there who would replicate and attempt to be better than him? Of course. However, he was out there: delivering keynotes at college campuses, giving TED Talks, posting videos and much more. He became a legend and someone that everyone strived to be.
You should want people to follow in your footsteps. You should want people to idolize you and seek you out for advice and tips. This is what branding is all about: YOU. Research nearby colleges or public forums and see if they would be willing to give you some time to speak at one of their events. Especially if you provide it at no cost to them, they are usually very susceptible to it.
Publish EBook on Topic of Your Business
You can create websites and social media channels to deliver your message and talk about your business. However, not many people take advantage of writing an EBook about their business. Doing so will allow you to organize content in a book setting to appeal to those who prefer books over scrolling through websites. EBook publications, depending on how resourceful you are, can be very low cost and sometimes, free. It never hurts to have that extra resource for your customers as well.
Host Events
Many non-profit organizations plan and host events to spread the word about their mission to the community. A lot of local businesses are following suit and even collaborating with them to show the community that they care about specific issues as well. For instance, breweries in Colorado team up every weekend with local animal shelters to host adoption events at their bars. They ask customers to come out, have a drink and potentially adopt an animal in need. A percentage of every purchase is donated to the shelter and customers can still just come out to have a drink, play with animals, with no obligation. Customers see the positive representation behind both businesses involved in the event.
Events have a way of putting your brand behind everything. From the food that is served, to the venue that hosts the event, your brand is placed all over that. Just be sure that you are purposeful with planning and strategic with your message.
Conclusion
Building your brand can be a stressful, yet very rewarding journey. After you have created something that everyone knows you by, you will need to sustain it by constantly utilizing effective strategies such as the ones mentioned. And of course, always know who your audience is. When you are aware of who will be engaging with your content and your brand, it will help you strategically cater to them and what they desire from you. So, start creating a positive brand for yourself and soon, you will see a following that supports you and everything you have worked towards.