Do you love animals? Would you like to work only during hours of your choosing? Could you be your own boss? Then starting your own pet sitting service is a great fit for you! Being a pet sitter means you get to meet all types of people. You also get to spend time with many types of animals every day. You will have a lot of fun playing with Fido and Fluffy, but remember you will also have to do some dirty work. Pet sitting includes going on long walks, cleaning cages, and grooming animals. You must be a responsible and self-motivated person.
If you think a pet sitting service is the right career choice for you, you will have to make a business plan. Think about the type of client you want to work for and what type of pet sitter you will be. Create a business plan that includes what services you will offer and how many types of animals you are comfortable sitting for. Then, you will want to spread the word and build a strong client base.
Who Needs a Pet Sitter?
There are many types of people that are in need of a pet sitter. Just like many parents need a babysitter, a loving animal-parent needs help every now and then to make sure Fido has been fed and walked. The most common 9-to-5 worker may need a pet sitter to walk their dog or feed their cat in the afternoon if they can't make it home during a lunch hour. Many people travel frequently, and they can't always bring their pet along with them. They'll require a pet sitter to make multiple visits to their animals over a period of time. You may even meet older pet owners who need assistance with daily tasks.
More Than Cats and Dogs
Not everyone who needs a pet sitter owns a cat or dog. Your pet sitting service will require you to be comfortable with all types of animals. Fish, amphibians, reptiles, and small animals need love and care too! Some pets require medication or special therapeutic care. You will need to decide if you can provide services for pets with special needs as well.
While pet sitting can make a great day job, you may have clients that require you to work odd hours. As a pet sitter, you may have to do overnight visitation for animals that don't do well alone. You may also have to care for pets very early in the morning. Make sure waking up early or staying up late is something you are willing to do as a pet sitter.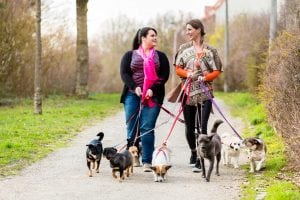 Branding Strategies for Pet Sitting
To develop your pet sitting brand, you need to determine what services you will offer. Services can include dog walking, cat sitting, play time, administering medication, and overnight stays. You can also consider pet sitting animals in your own home. This would require pet owners to drop off their fluffy friend at your home for an agreed upon period of time. If this is a service you want to offer, make sure your home has been properly inspected for safety and you have the correct licenses to do this.
The Package Deal
Pet sitting costs can add up quickly for your clients. Create package deals that are reasonable. For instance, you may include a special deal for walking a client's dog daily, Monday through Friday. Consider offering special prices to senior citizens or military members and veterans. Providing packaged services will entice more clients into choosing your pet sitting business over another.
Part of your branding will be highly influenced by how active you are with the animals you are sitting. Make sure the pets you visit stay entertained and look happy. A good way to enforce this is by sending your clients updates on how their pet is doing while they're away. You can even send photos of you playing with the pet!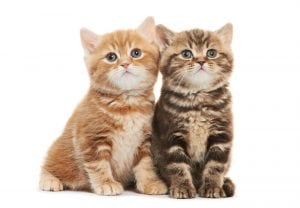 Marketing Strategies for Pet Sitting
Many people in search of a pet sitter look online first. Make sure your online presence is easy to see and memorable. You will want to have a web page that promotes your services. This can be through a personal website or even a Facebook page. Include what services or packages you offer, photos of yourself with animals, your credentials, and contact information. There are also websites dedicated to promoting individual pet sitters in specific locations. Consider creating a profile for one of these websites.
Designing a Business Card
Besides online marketing for your pet projects, you'll want to create business cards to create word-of-mouth promotion. Always offer a business card to your current clients, and encourage them to share their experience with their friends and family. Put some thought into what your business card will look like. It is important to have a recognizable design and logo for your business. You will also want to print a creative name on your business card that instantly informs your clients who you are and what you do.
Finally, one of the best ways to actively market your pet sitting business is to make sure the most important client is happy: the pets! Happy pets make happy customers. Pet owners know their animals very well, and they will notice right away if their pet seems unhappy or un-cared for. Put a lot of effort into leaving the animals you pet sit healthy and in a good mood. When clients see that their pet had such a good time with you while they were away, they will want to hire you again and again.
Conclusion for growing your pet sitting service
Pet sitting can be a lot of fun. You get to work with all types of animals, play with them, and give them a lot of love. However, it still involves a lot of hard work. Owning your own pet sitting business may seem difficult at first, but the most important thing to remember is to have a good time with the animals you visit. By creating a unique brand, and marketing your services properly, you can have a successful business that will make your truly happy.