Have you got what it takes to have a wedding planning business
A wedding is supposed to be a special day. Especially since it symbolizes two people legally joining together for the rest of their lives. Everyone wants their wedding day to go smoothly, even though there are many related events taking place. For example, the day starts with getting ready for the ceremony, then afterward, there are pictures to be taken and a reception to get to. However, it can be tough to keep track of all of these moving parts. This is why many couples hire a wedding planner.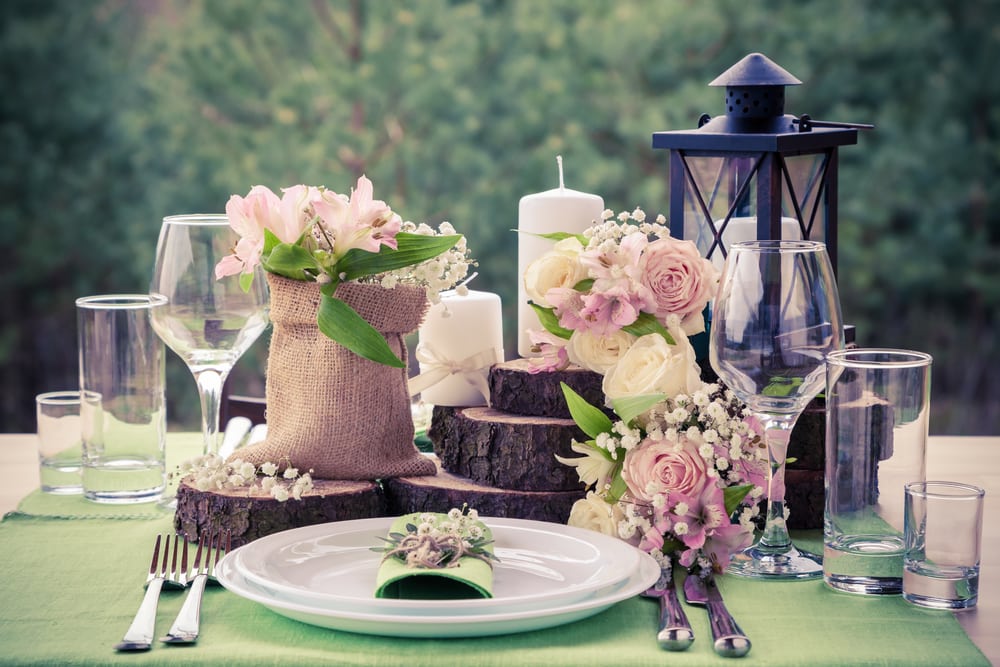 Planning Your Wedding Business
Above all, a good wedding planner knows how to schedule every aspect of a wedding. Recommending the best places to go for the rehearsal dinner, have a list of venues that will suit just about any couple. Understanding just how emotionally fraught a wedding day can be. Most of all, wedding planners are able to put small virtual "fires" in order to make the event go smoothly.
Basically, they're able to plan weddings, track details, and make the day perfect for every newly married couple. This isn't a job to be taken lightly!
The main thing to consider when developing your own wedding planning business is why you to do this job in the first place. Are you a person who enjoy planning things? Perhaps, you have the right eye for details? Do you want to work with people who are stressed out about their weddings?
A good wedding planner is a people person
There's quite a bit involved in planning a wedding. Firstly, you need to not only handle the payments for the vendors, but also keep an eye on the guest list. Ensuring that every centerpiece is ready at that reception hall, but you also need to hire the caterer, find a venue for the wedding itself. Helping to choose a location for the pictures, and take care of the flowers and the DJ.
Basically, a good wedding planner is a people person – an extrovert – since you need to know a lot of people and interact with them on a regular basis.
On top of this, a good wedding planner is someone who understands how to run a business. While there aren't specific degrees in wedding planning available, there are some that focus on event planning, which is close enough. However, a degree in business, marketing, and even public relations may help. Of course, if you don't have a college degree, you should have plenty of experience in this field before you start your business. Most importantly, you need to have a drive for it.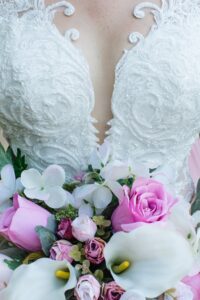 Handling The Basics for your wedding planning business
Once you've decided to start a wedding planning business, you need to put some basic things into place. These include a wedding logo, some sort of office space, a website, and some social media accounts. Let's start with the wedding logo design for the big day. Furthermore, a good wedding planner logo makes it clear at first glance what the business does. For instance, you should consider using a script-based font that looks like calligraphy. After all, this is easy to read, yet gives off an elegant air. Therefore, make sure to use pastel colors or perhaps the color purple in your wedding logo, as they are more gentle and romantic than other ones.
Wedding graphics for the big day
If you want to include a graphic of some kind, choose flowers, an outline that looks like lace, or any other kind of wedding iconography.
After the wedding logo, your next step involves placing that logo in various places. You'll need a custom design website that explains your expertise and contains some contact information. Once you've planned a few weddings, you'll hopefully have some testimonials from happy couples to include.
Your wedding logo also needs to be on that website, since it's the brand that ties everything together. Don't forget to include your logo on your social media profiles. At the very least, you should have profiles on Facebook, Twitter, and Instagram. If you enjoy putting together videos, then set up a YouTube account as well. These will help you market your business to interested couples.
For the last part of the setup process, you'll need to find an office location. While some wedding planners, at least those just getting started, work out of their houses, it doesn't hurt to rent a small office space in a business park. For instance, this will make you look more professional, and give you a place to meet clients. Even better, you'll be in a good place should your business need to expand, and you need to hire employees in order to meet demand.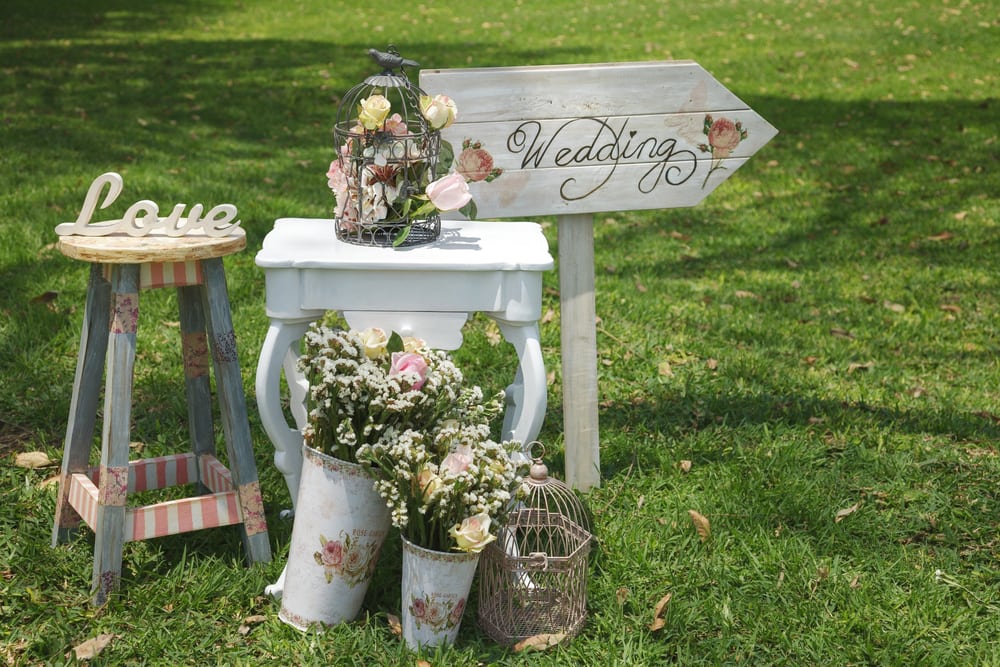 How To Find Clients for your Wedding Planning Business
Now that you have your business set up, the next step involves finding clients. There are several different ways to do this. Most importantly you could use those social media accounts that you've already set up. Perhaps even contact a few influencers in your area to see if they need your services. For instance, offer them a discount in exchange for your planning expertise.
Furthermore, you could also use online discussion boards and place ads in local publications. For example, you could send out press releases to local newspapers and radio shows hoping to get an interview or an article written about your new company.
Another example is, place ads the old-fashioned way since many small newspapers have wedding sections that run on a certain day of the week. most of all, you should join business groups in your area. As far as additional places to advertise are concerned, consider setting up a booth at a local wedding expo or going online and joining wedding planning message boards. These are two very useful methods that give you access to many couples who are looking for help. 
Conclusion
In conclusion, planning a wedding is not an easy feat. First of all, you need to be able to move in many different directions at once. Since multitasking is not everyone's forte, wedding planning isn't a business that just anyone can run.  This lady has made a successful wedding planning business in New York. Do o check out her expert planning
However, if you really want to be successful, then you'll need to have a good plan in place and the expertise to run your new wedding business. The wedding logo design, custom website, wedding stationery, social media profiles and advertising are all additional pieces of this important puzzle. Without them, you won't be able to publicize your business properly. Understandably, you can't be successful without clients! Thankfully, now you know how to find them.