Do you need a version of your logo design to change with every season?.
Businesses invest a lot of time and energy into their logos. They want little graphics that instantly tell customers who they are, what they're about and their mission. Holiday logo designs are used by all big companies. 
But logos needn't be unchanging. In fact, aligning yours with the season can make it stand out more. 
This is our little change for the season.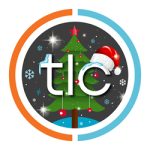 Infographics of how brands change their logos to attract customers.
Some of the biggest companies in the world regularly change their logos for the holidays. In fact, they gave me inspiration for a holiday version of my logo. For instance, Google's seasonal logo features a candy cane for the letter "L" with Santa and his elves and reindeer running alongside. Target turns its red and white bullseye into a sparkling Christmas tree bauble. Adidas gets in on the action, modifying its Trefoil logo into either a red or green glistening leaf. Very seasonal. So yes do get a holiday logo design. Then process is the same as getting a logo design. Logo design process
But why is this important? Let's find out.
The Anatomy Of Holiday Logos
Holiday logos are adaptations of existing logos that reflect widely recognized seasonal cues. Like for examples logos for the Easter company look .
Critically, holiday logos, like logos for the summer season, are not complete redos of your existing logo. Instead, they retain the core brand messaging, but just add a seasonal twist. 
Because there are so many visuals associated with Christmas, practically every brand can seasonalize their logo. Ideas include: 
Putting a bobble hat on top of your logo
Including a snowman
Adding snowflakes to your logo background
Featuring more snow or ice
Adding Santa to your brand messaging
Turning your logo into a bauble
Adding glitter
Using more seasonal colors, such as red, green, silver or gold
Adding holly or mistletoe
Using wreaths to frame your logo
Including seasonal substitutes for letters, such as candy canes for "L"
Adding references to holiday food, such as Christmas pudding
Using Christmas trees in your design
Featuring more images of family gatherings
The modifications that you make don't have to be significant. In fact, the best holiday adaptations are often those with small changes to the overall design. 

Why Are Seasonal Logos So Beneficial?
Holiday logos bring unique benefits during the season. Here are some of the ways that they can help your business.
They Improve Emotional Connection With Your Customers
During the holiday season, brands have a unique opportunity to leverage the warm and fuzzy feelings that people associate with the time of year to drive sales. According to Harvard research, 19 out of 20 customers make decisions about what to buy based purely on their emotions. Thus, seasonal logos are a great way to form deeper emotional connections with customers. Merely seeing holiday-related themes can inspire them to shop with you and get "that Christmas feeling." 
Emotional connections also change buying patterns. According to Gerald Zaltman, Harvard professor of business, consumers aren't as savvy as they might believe. He says that their behaviour often contradicts what they say, driving their purchase decisions more than they think. Holiday logo designs are used by a majority of big companies. 
According to research by Oracle, 70 percent of emotionally engaged customers spend up to two times as much on brands that they are loyal to, compared to just 49 percent who don't feel the same level of connection. Furthermore, firms that inspire emotional connection with Millennials can increase growth by up to 40 percent.
Emotion, Zaltman says, is what really drives purchasing decisions. But most emotions are unconscious and don't really bubble to the surface. Holiday logo design is a kind of "priming," getting people into the seasonal spirit of spending money, even if they don't realize that's what's happening.
Boosts Seasonal Marketing
Modifying logos can also increase interest in your seasonal campaigns. It sends out a signal to consumers that "things are changing" and that the holidays are about to begin.
Don't underestimate the importance of seasonal marketing. According to research by eMarketer, US retail sales topped $1.008 trillion in 2019 (nearly 5 percent of GDP), with the average household spending a whopping $1,536 over the course of the season. Sales dipped last year because of the pandemic, but according to an update from Deloitte, holiday spending is likely to reach $1,463 per household in 2021.
Furthermore, the National Retail Federation says that holiday retail sales averaged 19 percent of total yearly income, with some outlets well in excess of this figure. Sales are significantly more profitable too because of the increased volume of purchases combined with fixed retail costs.
Practically any type of business – not just retail – can leverage seasonal logos to promote marketing campaigns. Here are some examples covering a wide range of sectors and industries:
Health coaches could adjust their logo to include tinsel and remind customers to shop for healthy food during the Christmas season
Construction companies could adjust their logo to feature snow, informing people about why winter is a good time of the year to begin certain types of projects
Coffee shops could think about including woolly hats, scarves or candles on their logos to remind customers that their establishment offers cozy respite from the severe weather outside
Gyms might add a touch of sparkle to their logos, particularly their online marketing, reminding their members why it is so critical to keep up their fitness over the holiday season
Tour companies can use seasonal colors to inspire people to travel or visit historic monuments while they are on vacation during the holidays
The list of options is endless. The critical point is that seasonal logo design can boost marketing campaigns that you want to run during the holidays. Again, it inspires customers to make purchases that they might not have made otherwise.
Differentiates You From The Competition
In the business world, anything that you can do to differentiate yourself from your competitors helps. You don't have to be twice as memorable as your rivals – just 10 percent more and you can win.
In many cases, your competitors will not adapt their brand logo to fit the season. So if you do, it immediately puts you at an advantage. You're tapping into your audience's emotions concerning the time of year, while they are not.
How To Create A Compelling Logo
Once you know why you want a holiday logo, the next question is how to create a good one. 
It's actually simpler than you might think. Yes, there are sophisticated tools out there to maximize impact, but the process primarily involves choosing colors and images that fit the season. 
Step 1: Plan Your Campaign
When planning holiday logos, companies have two options: they can either create a standalone seasonal logo to keep throughout the holidays, or create one that ties in with a holiday marketing push. 
If you plan on doing the latter, then the earlier you get started, the better. Begin by thinking about the type of marketing drive you want to engage in during the holiday season, and then brainstorm how you might modify your logo to complement it. 
Step 2: Pick Seasonal Color Schemes

Next, choose your color palette, using up to five seasonal colors. Common Christmas colors include red, light green, dark green, light yellow and brown. 
Now find ways to include these colors in your logo without diluting your brand message. As shown in the infographic, Adidas does a great job of this, using more red in its classic Trefoil Logo. Both Starbucks and Coca-Cola's branding are also naturally amenable to Christmas, the former relying more on green, with the latter choosing more red. Notice, though, how both brands incorporate flecks of complementary colors in their seasonal logos: Starbucks with the red Santa hat on the mermaid, and Coca-Cola with the green ribbon on the bottle. 
Step 3: Tinker, But Don't Transform
Striking a balance between a logo that reflects your brand and the season can be a challenge. On the one hand, you want something that reflects holiday cheer, while on the other, you don't want to break brand consistency – a big marketing no-no. 
To keep your logo recognizable, begin by tinkering around the edges. Perhaps change a single letter or simply add snowflakes to the background. 
Next, add a couple more embellishments and see whether they add to the effect. Usually, you will be able to tell if you have gone too far. 
You can change the artwork of your logo, as Coca-Cola does, but you should only do this if you have a well-recognized brand. Coca-Cola can get away with it because its Christmas marketing is famous all over the world and has been running for many years.
Step 4: Be Minimalistic
The seasonal elements you include in your brand logo aren't actually a part of your brand. Instead, you borrow them from the wider culture. 
As such, it is generally a good idea to keep them minimalistic. Keep additions monotonal. Try to avoid anything with gradient colors as this will make your logo appear more cluttered (unless you can think of a clever way to incorporate them). Most additions you make should have one or two colors maximum. 
Wrapping Up for the holidays
Festive logo design is a powerful tool that major brands are already using to drive sales over the Christmas period. Further to this, it is also something that you can use to boost your sales and make this year a holiday season to remember.