Is a logo design for the food industry even worth doing?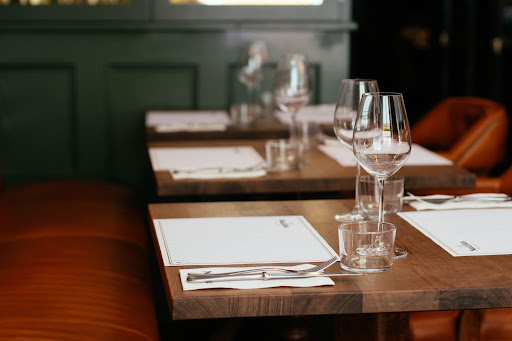 Food logo design and the drink industry is a competitive one. I know there are so many places out there to choose from. You need to be able to draw in the right types of customers and ensure they come back. While owning a bar or restaurant can be fun and rewarding, it's also a lot of work. Making sure that patrons choose your establishment over the other options.
One way to make a name for yourself in the industry and stand apart is by having a great logo. When it comes to food logo design or bar logo design, we hope you'll think of us. Here at The Logo Company, we understand that your logo is the face of your brand. I know we are committed to creating custom logo designs for all types of businesses, at an affordable price. Learn more about the importance of a great logo design. It can be for bars, restaurants, and other companies in the food and drink industry. I believe that we know how we can help you succeed in this area. 
Importance of A Well-Designed Food Logo Design
Logos help you quickly identify what you're purchasing and what type of standards to expect. For instance, a logo helps you associate different food and experiences with a specific restaurant or bar. As a small business owner, a well-designed logo can help improve your establishment's brand recognition. Turning  it to be more familiar to a consumer.
A great-looking logo also helps build trust by showing that you're professional and  take your business seriously. I trust you can use it as a way to get people to stick around. Almost like if they like their experience dining with you. I have to say that a logo communicates to your customers what you do, who you are, and how it benefits them. When it comes to the food and drink industry, logos are a bit trickier. Branding visuals can help evoke a certain type of emotion or feeling and make consumers feel hungrier or lose their appetite.
Your logo needs to be striking yet straightforward and successfully create memorability. Working hard and be committed to giving off the right impression through your restaurant logo design. The logo you select needs to show off your unique niche and communicate what you specialize in. Firstly, it needs to  be different but secondly be appetizing to your customer's taste buds. Finally, your logo should harness the power of color psychology and make a statement.
Reasons to Hire Expert Help with you Food and Drink Logo Design
There are several reasons why you may not want to go at this task alone. The food and drink industry is complex one. Oh yes I know. Above all  you need to get it right the first time around or you risk losing customers. I dare say even negatively impacting your reputation. Your logo is the most important piece of the puzzle when it comes to having a successful food brand. It's at the centerpiece of your entire brand strategy and is the anchor for everything your company represents.
Who is buying your products?
There are questions you're going to want to ask yourself as you get started. Ask yourself what only successful and reputable food and drink industry design services companies know. For instance, a logo designer can help you think through important questions such as who's buying your product. Can you best describe your brand?
Lastly what is the main differentiator between you and your competitor. It's especially wise to consider hiring professional help since you work in such a competitive field and industry. I have lots of new ideas and this gives you the time to think through all the logistics yourself. The experts at The Logo Company have experience creating professional images and logos, can provide you with variations and choices. My designers know what's in, out, and what's already been done.
There are many aspects to think about when designing a logo that I know you may not be aware of. Your restaurant or bar logo needs to incorporate branding and history, be scalable and versatile, and also be unique and professional. Restaurant logo designers such as ourselves have years of training and know Color Theory in-depth and how to apply it. You can avoid wasting precious time and reduce your stress and chances of missing the mark by hiring expert help. 
How We Can Help
Here at The Logo Company, we want to see you succeed with your food logo design and in business. There are many ways in which we can help you create more brand recognition and ensure that consumers know who you are and what you stand for. Our team will create a stunning, original design for you that will make your business stand out from the crowd and help you wow competitors and customers alike.
We're going to put our creativity and skills to work so that your business looks established, professional, and comes off as trustworthy. We'll ensure that your logo reflects your positive values and traits and truly represents your business and what you're selling. We'll provide you with the foundation you need to continue running a successful and noteworthy business. We will work with you to bring your dream to life and ensure your company is properly represented through your logo design. We can work with you to develop your business and turn it into a winning brand.
Our Approach & Process When creating a Food Logo
You may be curious to know our approach or process so you can better understand how we get from start to finish. We don't just assign you one logo designer when working with us. If you use our services then you'll benefit from the expertise and creativity of five logo designers right from the start of your project. That being said, you'll also receive five different concepts to choose from, increasing the chances that you'll like one of the designs right away. Keep in mind these are not cookie-cutter clipart, but truly custom and professional logo designs that are created for you by our qualified and experienced senior designers.
Another part of our approach or process is that you'll get unlimited redraws and revisions. It's not a problem if you don't believe we have captured what you wanted initially. We understand that sometimes it's a work in progress and takes a few tries before you're completely satisfied. This is a perk you aren't going to get with other logo design companies. In the end, you'll also receive a high-resolution logo file pack and a money-back guarantee in the unusual event that we don't come up with a design that you truly love. The final package contains all the files and copyrights you'll ever need for the logo design you select.
Why Choose Us
When it comes to logo design for the food and drink industry, you may be thinking that you're going to need some help getting it right. Therefore, you may be wondering what our company is all about and the reasons to choose us for your logo design services. For starters, we have years of experience in this area and our designers apply our customized process and approach to ensure you're satisfied with the final outcome. You can see for yourself the work we've produced previously and how we've helped clients in the past by visiting our logo design portfolio.
We're committed to listening closely to your needs and learning all about your brand in great detail so we can come up with a food logo design that you're happy with. A custom logo design if you like. We strongly believe that the foundation of any relationship is trust. Our reputation speaks for itself and we will also ensure that your logo design is unique and professional. By choosing to work with us, you'll avoid a costly mistake and have confidence that the design you fall in love with is a genuine and one-of-a-kind design, that's made specifically for your business and not an illegal copy of another designer's work. 
Next Steps 
You now know the importance of a great logo design for your bar, restaurant, or other food and industry company. You're likely excited about the possibilities and doors that will open for you once you secure the right logo design. In this case, we hope you'll get in touch with us today and take the next step to get started working with us to design your restaurant logo. Check out the 50 best restaurants in New York. Famous restaurants in New York If you're curious to know how other customers feel about using our services then check out our reviews section so you can get another opinion.
You need a partner you can trust and one that will listen to your needs and produce a final product worth talking about. Are you ready to begin the journey and dive into creating your logo for your establishment, or have further questions about our logo design approach? It's an easy and fast process to get your logo underway. You fill out a simple questionnaire and then we fly into action putting the right team on your logo that is suited to your own unique circumstances. We encourage you to check out our logo design products and services and options and then get in touch so we can create something great together. 
In conclusion, is it work making a food logo design even if the market is fierce ? The answer is YES, but make sure to do it well. Come to us ! 
PS. Take a look at our Beer infographic.