How To Adapt Your Logo For Different Holidays & Seasons
Do you have a seasonal logo design for your business?
Seasonal logo design has over the last few increased tremendously. We now see several online companies change and adapt their logo to different seasonal logo design and holiday logo. However, I have noticed that this happens more than for the Christmas season. Even if Christmas brings out the cheerful and mischievous child in all of us it's not surprising that entertaining, cute, and fun logo adaptations appear across the web at this time of year.
Take a look at one of ours seasonal logo design by TLC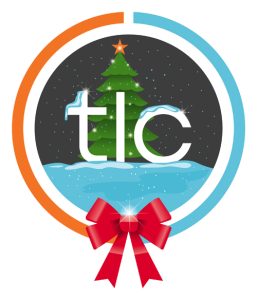 Reasons to Adapt Your Holiday Logo
Adapting your holiday logo for various holidays or the Christmas season can be quite simple or complicated, depending on what you have in mind. Above all, creating seasonal or holiday logos shows that your company is continually updating and staying with the times. These holiday logos are also a chance to show off a more creative, personalized side of your business. Some reasons to adapt your logo include: 
Being welcoming to customers who celebrate the holiday or just enjoy the season.

Suggesting your company offers holiday specials or season-specific product lines.

Creating a fun and approachable feeling to your business. 

Raising company morale with new, fun logos. 
How Adapting Your Seasonal Logo Design Can Help Your Business
In other words, adapting your seasonal logo design for  holidays, or Christmas can help your business in different ways. After all, you wouldn't want to create new logo options if it isn't going to benefit your company. Here are a few ways that changing your logo into holiday ideas helps your business. 
Keeps you relevant — When you update your seasonal logo with holiday options, you're telling your customers that you aren't afraid to update and grow with future changes. 
Attracts good attention — Think of popular brands like Google or Target. You know their logos easily and may tend to gloss over them with time. However, if those logos are changed — even slightly — to reflect current seasons or holidays, you'd notice. The same thing happens with your company logo. Customers notice the changes and pay more attention to your logo moving forward. 
Creates customer connection — We all experience changing seasons, so updating your holiday logo with a winter or fall theme to highlight those changes helps draw customers in. You can also update your seasonal logo design with holiday options, since people who celebrate those holidays will enjoy seeing the festive logo options.
Tips for Changing to a Holiday Logo
Creating seasonal or holiday logos presents a great way to be fun and unique. However, there are some tips you should consider when adapting your logo for Christmas or other holidays.
In some ways you need to be sensitive to different religions is also important. Note that Google changes its logo for Hanukkah and Chinese New Year as well as for Christmas. You could do the same. 
Keep Your Logo Recognizable
You don't want to change your logo so much that it becomes unrecognizable to your customers. Make subtle changes that represent the season or holiday without losing your logo identity.
Match Colors to the Holiday or Season when creating a Seasonal Logo Design
Try changing your logo colors to match the holiday or season. In other words, use red and green for Christmas, blue and white for Hanukkah, or yellow and orange for fall. You can have fun playing with different colors to find the right look you want.
Generally, choosing a winter snowy theme (incorporating snowflakes, sleds, or snow people) is a good idea or simply adding a red and white Santa Claus hat to your logo. Obviously, discretion should come from your team when considering decorating your logo for the holiday season.
Don't Overdo Holiday Designs
Too much holiday cheer can overwhelm your logo and turn people away from your brand. Try to only have a few changes that highlight the holiday without being overbearing to the overall logo design. Look at these simple Christmas logos for inspiration for example. Free Christmas logos
Work With Logo Professionals
In conclusion, updating a logo with seasonal or holiday changes can be a fun, enjoyable project. However, if you can't get the right vibe on your own, The Logo Company is here to help. Get in touch with our team to get started today.