You can make a lot of money by being an accountant, but starting your own accounting firm provides you with many opportunities. Not only can you make even more money by running your own operation, but you will be in control of your own schedule and lifestyle. The perks of having a private accounting firm include getting to decide where and when you'll work, who you work for, and how many clients you have.
Of course, hard work is needed to begin your own business. Not only do you need the right education to be an accountant, but you also have the market and brand yourself. Before you set out to start your private firm, make sure that accounting is something you are truly passionate about. Do you like working with numbers? Do you like helping people? Do you mind working at a computer for most of your work? Are you good at communicating with clients and other accountants? These are all important questions to ask yourself. If you said "yes" to these, then it is time to take the first steps in opening your own accounting firm!
Why Start an Accounting Firm?
Leading your own accounting firm can be a very profitable business. One of the toughest steps in establishing your business will be seeking out companies and other businesses that will need your services. Almost every successful business needs an accountant. However, if a business is considered "successful", it's likely that they already have an accountant working for them. Try seeking out small businesses. Self-starting entrepreneurs need advisors for their business plans. As an accountant, you can guide newcomers in their field towards a financially stable path.
Perhaps a small business already has their feet on the ground, but their company is gaining in size. Many small business owners need an accountant to take over the fiscal management of their growing assets. They will also need to be advised on the legal side, such as with taxes. As their accountant, you would act as the "right-hand man" for these tasks.
Receiving an Education
Being an accountant in your own firm is not an easy task. However, a few key qualities will set you on your way in this career. The first step is to get a bachelor's degree in accounting. A bachelor's degree is the minimum level of education most businesses expect an accountant to have. If you are planning to run your own firm, you may want to consider also earning a degree in business. Attending college for a master's degree would be the next course of action in becoming a successful accountant.
Having a piece of paper is not enough to be a good accountant. To start your own firm, you should be someone who can handle large amounts of responsibility. You must also have time management skills and a passion for this line of work. Caring about helping other people is a good quality to have.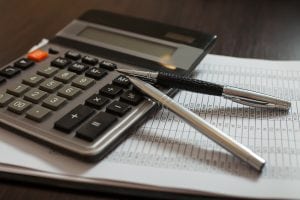 Marketing Strategies for Becoming an Accountant
If you have already begun your own accounting firm, you have to start marketing your services. How do you know who to market yourself to? You need you need to select a target market. The best way to decide on a target market is to ask yourself a few questions such as, "what are my skills, and what type of person needs my skills?" Also, ask yourself how you can help other people. Your best asset may be your ability to organize financial forms, or maybe you are better suited for offering legal advice. Knowing these things about yourself will help you determine your type of client.
Ways to Market
One of the best tools for marketing yourself is online. Creating a website for your accounting firm is a great idea. A website will let your target market know what services you offer and how they can contact you. Collect testimonials from past clients, and publish them on your website. This way, future clients can see how well they can work alongside you.
The next best way to market your accounting firm is through word-of-mouth advertising. After collecting testimonials for your website, encourage past clients to recommend your business to their friends and peers. If you can market through word-of-mouth advertising, your clients will come to you instead of you seeking them out.
Branding Strategies for Accounting Firms
Your clients will want to know what type of business you run beside the fact that it is an accounting firm. Especially when it comes to small businesses, many entrepreneurs want to know what type of person is in control of their financial information. To be a successful accountant, you have to promote a brand that is ethical, hard-working, and well-liked by people.
Ethical Practices are Crucial
To be an ethical accountant means you do not cut corners and are not corrupt. You do not take the easy way out of getting your work done. You also make sure to ensure the most profit possible for your client without "cheating the system" through paperwork.
Going above and beyond for your clients is a must. This means always meeting deadlines and completing error-free work. Sometimes, you will have to go out of your way to communicate with your clients and inform them of any necessary information. Going above and beyond also means seeking out your own advisors when you need to. Don't be afraid to ask for advice from your peers or other accountants in your career field.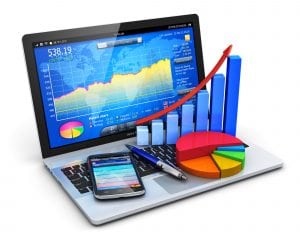 It's All In The Name
Finally, you'll want to develop a recognizable name for your accounting firm. Put thought into a name that will tell your target market exactly what kind of business you run and what they can expect to receive. Branding your business is important in attracting new and returning clients.
Conclusion
By following these guidelines, you can expect to have a successful accounting firm. Work towards a full education in accounting, so you have the knowledge needed in your career. Learning about business management and entrepreneurship is also important in this field. Combine these requirements with useful soft skills, and you will have a bright future ahead of you.