Can you make make your own logo instead to save money?
"I Know Photoshop" is not a qualification for a logo designer.
For instance, the proliferation of computers in daily life has given millions of people access to software. This was once the province of trained professionals.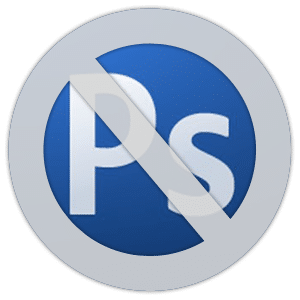 Furthermore, video editing, music production, word processing and of course, graphic design programs are as common as games like Solitaire for today's computer user.
Moreover so, Photoshop is one of the most commonly used programs by everyone. From soccer moms and church groups, to students, ad agencies and Hollywood.
Above all, it is truly the gold standard of photo editing software. Brilliantly, repleted with an arsenal of effects that can be quite easy to use with a little familiarity. So easy in fact, even a novice can create a drop shadow, a bevel, posterizing effects. Even a radiant glow, etc., all with a couple of clicks of the mouse.
Designing your own image using he typography tool.
For instance, the typography tool allows the user to quickly add text to a photograph. Something that used to require a team of professionals and a lot of time to do. Secondly, photo production staff, typographers and layout artists would spend hours. Sometimes even days, combining type and photos for printed pieces and ad campaigns. Need more info on typography and font deconstruction.
In contrast, Photoshop is almost a complete art department from the past, operated by a single person. In the hands of a professional graphic designer, it can produce stunning effects and seamless alterations. Fooling anyone short of an expert in photographic manipulation.
Today, average people just Google an image, download it, open it in Photoshop. Perhaps adding some text, a couple effects and boom!. More so, band flyer, church bulletin, lost dog,  something that used to require a college degree can be done in minutes by the average person. The proliferation of internet memes – for good and ill – is a direct result of the Photoshop revolution.
Need to know a bit more? Adobe vs Photoshop
No professional logo designer would make their own logo using Photoshop
Even if you don't use computers at all, chances are you have a niece, nephew or friend who uses Photoshop and will help with your flyer.
So by now you might be wondering, what does all this have to do with logo design?
Absolutely nothing.
No professional graphic designer would ever use Photoshop to create a logo.
They may use it in the development phase of creating a rough concept. However the creation of a logo for professional use requires knowledge of software that the general public is not nearly as familiar with.  Not mentioning training and experience with the various processes involved in production, media types, image resolution, color reproduction. Not to forget, the multitude of potential applications a professional designer is trained to account. Especially for in the initial design phase.
A rule of thumb in graphics that all designers know:
What looks good on the screen may not look nearly as good in print.
More importantly, a logo is not a collection of common baseline effects added to a really cool font. It's definitely not a photograph, or even an "image" in the classic sense.
It is a scalable, vector based graphic, commonly converted to an encapsulated post script format file. Totally unaffected by problems such as rasterization, incorrect color balance and other reproduction issues. Often occurring in commonly used image file formats like .jpg, .gif, .tif, etc.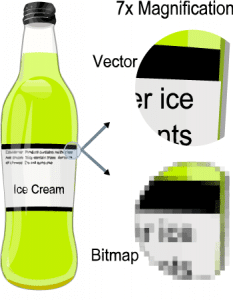 Furthermore, I know that the majority of people reading this probably have no idea what that all means. I get this. This is why people go to college and spend years developing their skills. Just like any  doctor, attorney, a scientist or a graphic designer.
Why choose The Logo Company so you don't have to make your own logo?
Simply because if designing your own logo looks amateurish, then so will your business. Should you design your own brand?
When you want professional results, go to a professional. However, that doesn't mean you have to break the bank to do it. Take your logo to the next level
The Logo Company offers the professional experience and service you need at a price you can afford. The process is really easy.
Your logo is your identity, your greeting, your invitation to take a look your way, to give your product or service a try. It's a visual appeal to potential customers, one that should be professionally designed to create a lasting image in people's minds while being completely functional.
And that's what we do.
Take a look at our portfolio, or start working with our professional logo designers now! See The birth of a logo