How can you get effective logo design?
Effective logo design to make your company flourish is most small business owners dreams but how do you do it? Most small businesses will have a limited budget, particularly if they are just starting out. Furthermore they might try to design an effective logo design themselves, or worse simply not bother with one. Believe me when I say that this is a mistake. Even if the money you save in the short term from not having your logo professionally designed, may well cost you in the long run. Ultimately, it comes down to the importance of branding and yes it is important to take your business to the next level. Look at some of the business TLC helped success over the years by making a really effective logo design. Corporate effective logo designs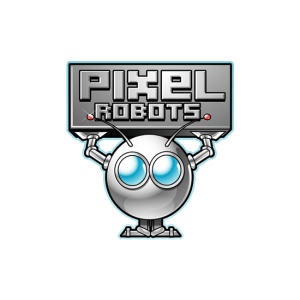 Your size does not matter at all. Everybody needs an effective logo today
No matter the size of your business, branding is unavoidable. Every interaction your company has with its consumers gives them an impression of who you are. It is important to take control of this interaction by clearly identifying your brand and communicating it to your customers. This is where a professionally designed logo comes in. See the process here

 TLC Portfolio Marketing Design  
Above all, a logo is a visual representation of the brand and is often the first exposure a potential consumer has to a company. An effective logo design is also an identifier for your brand. More importantely, it should be on everything, from stationery to marketing materials to the products themselves. Check out these spectacular stationery designs Harper & Charlie if you like vintage look. Your imagination is the only thing holding you back. To make it simple, the moment someone sees that image they should be able to connect it to your business.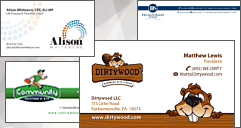 TLC Portfolio Stationery Design 
Look good, feel good and smell good. Then it is an Effective Logo Design
Let's imagine that  you have a coffee shop on a street full of coffee shops then your effective logo design can tell all those thirsty potential customers why your coffee shop is the one for them. Perhaps it's your exceptional customer service or even it's your exotic blends, or your use of only organic produce. Maybe your home made muffins smell good to the end of the street every morning. Your logo design is the way to shout your unique selling point and stand out from the crowd. Make sure you are proud of it. You do well to remember that even if there are loads of coffee shops in New York City for example, there is always room for one more, just make sure you attract customers straight away. Oh don't forget to have wicked customer service but that is for another blog.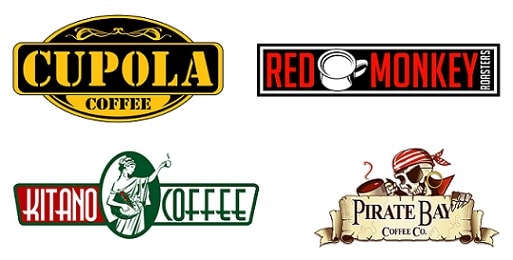 TLC portfolio for Coffee logo designs)
Why you should have your logo professionally designed?
Firstly because a professional graphic designer has the skills necessary to distil your brand into a single visual representation of your identity. Secondly because the design will be unique and tailored to your exact needs. We would never ever use clipart or rip-offs of famous logos. More importantly, with your input the designer will hand draw a distinctive image just for you. 
A professional logo designer also knows how to create an effective logo design that will work on multiple forms of media. From stationery to marketing materials to product packaging. If you need a design that works as well on a t-shirt as on a business card, then a professional graphic designer has the experience to create it. 
Effective Logo Design with no pixel, no problems. 
A professional designer will use the very best design software to create a high quality vector image. This means no pixels. Whether the design is on a 4" x 6" postcard or a 4' x 6' bill board, the image will be crisp and clear with no loss of detail or quality. I believe it is good to remind yourself how much easier your life will be if you use something that cares. We do care a lot at TLC. It even says so in out name, tender, loving, care. 
In conclusion,  I think of your logo design as an investment for your business if growing your business on a corporate scale. I believe it is the most important investment you will ever make. Considering what you spend now against the potential return you will get further down the line.
Maybe you are dreaming of keeping it small and just do a home tutoring business. Well, that is fine to. You can still use all of our tips and tricks. 
Furthermore  a professional logo design doesn't have to break the bank. You don't need to spend thousands of dollars to end up with the perfect logo for your small business. We charge 199 dollars for 5 initial concepts, unlimited revisions and offer money back guarantee so you have absolutely nothing to loose. The Process
Do you need more info. Contact me logosale@thelogocompany.net