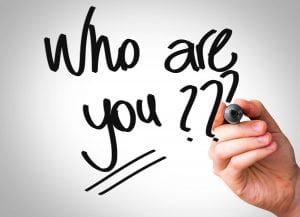 You must ask yourself,. "Is your branding strategy aligned with your business goals?". Many people have misconceptions about what branding can do for their business. Branding is not just a marketing technique. It is important that all business owners and executives understand the need for a branding strategy. Furthermore to understand how it can positively affect their business. In fact, large businesses such as Starbucks have invested millions of dollars in branding alone. They understand the importance of engaging with their customers. In recent years, they revamped all of their store looks and campaigns. This has shown a lot of success on their end because they are now one of the most dominant businesses in the global market.
Whether you are a new start-up business or have been in business for several years, you can greatly benefit from developing a branding strategy. You will be able to see increases in sales and exposure. Overall, your branding strategy must reflect short and long-term goals so that you can you find success that is similar to dominant businesses.
Value Behind Creating a Brand Strategy
The business market, regardless of the industry, is certainly one that is saturated and competitive. In order to compete in this dominant market, your business must be able to set itself apart from others. How are you making an impact on your audience?. Your brand is what will help you get your business noticed. Furthermore, you may want to consider surveying current customers or employees. Just to see where your company currently stands. What is your current perspective in the eyes of your audience?.  Or perhaps how might you improve on it?. This is a good starting point when trying to create a new or redesigning your brand for your business. 
The essence of strategy for business success. 
For businesses that are more established than others, having a branding strategy is still just as important to sustaining and growing the company. Going back to the concept that Starbucks used, they were able to "re-brand" themselves to make them more relevant to the current market. Years ago, they had a different audience and business strategy. Now, their business has grown so much more because of the revamp to their branding techniques.
You are able to put your business in a more equitable playing field. Especially when you can effectively using branding as a way to keep up with the other big companies. Your business can easily compete in the market as long as you utilize and effectively implement strategies important for developing your brand. Give your customers a reason to work with or buy from you rather than your competition. When you are able to appeal to someone purely based on your brand, not just product or service, this conveys that you have built a strong brand.
Brand Strategy Concepts and Key Steps
Having a strategy in place is the first step. Now, you want to have one, or several, that are effective enough to leave an impact. This means that you will need to build your brand around your audience and their emotions. You must pay attention to your client demographics and what appeals to them. Businesses should constantly be reflective of market trends and demands in order to stay relevant.
Major businesses like Apple and Adidas are always conducting analytics to keep up with who their audience is. They are constantly at work with adjusting and increasing their strategies with branding. Being able to define your personality and story behind your brand is what will help people become engaged. They want to see what you represent and how they can be a part of that aspect.
Having a branding strategy, (for example branding for the fashion industry) in place is also a way to help scale your business. If you are looking to grow into a more dominant company, developing a strong brand will definitely help you get there. As you scale, you will be able to drive more revenue and boost loyalty, which is what you need for a successful business.
Logo Design to Enhance Your Brand and adds to branding as a strategy
As a part of your brand, creating a logo is essential to that process. Your logo is what everyone will see as a visual representation of your business and brand. Everything that you represent will be present in this image. This is why it is so important for you to create something that aligns strategically with your business vision. It should include specific colors, fonts and symbols that you feel illustrate your business values perfectly. Relate these aspects to your personality because you want it to be something that not only represents the business but you as well. Your logo needs to be something that can leave a lasting impact on its viewers and have the potential to become iconic.
If possible, you may want to enlist in using a professional logo design service to create your perfect logo. They have the experience and talent to bring your vision into reality. Professional logo designers can easily embed all the different elements you want in a great logo. This, in turn, helps you streamline your business branding strategy.
Conclusion
Your brand is more than just your message and logo. It is your customer's overall interaction and experience with your company. Your brand is the essence of your company. When you have a solid brand in place, it makes it that much easier to communicate and work with your audience. Your brand has its own personality and it is your job to convey it in the way that you want to create a lasting impact.
It does not matter with how long your business has been established. Having a strategic and effective branding plan in place can help you make a lasting impact in the business world. Aligning business goals with your brand is what will help your get your business noticed and maintain a dominant spot in the market.
As a business owner, being aware of this essential part of running a business makes you a top leader in sustaining success. Branding strategies are what business owners can use to connect with the people who are most important to keep their businesses thriving. See our complete brand design services