What for you know about marketing? Read our Guide for beginners.
A beginner's marketing guide is important to read before jumping ahead and spending money. In the world of marketing, you want to be able to show your consumers why your business is better than your competition. Your business plan needs to incorporate a strategy for marketing if you want to see any success. How do you know what methods are effective anyway?
Once you figure out what methods work well for your business, you can start using them to increase your exposure and revenue. Overall, your goal is to engage and influence your customers to help your business grow.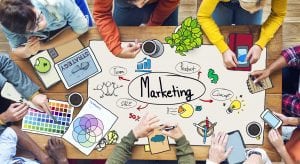 Marketing vs. Advertising
First of all, marketing can be very similar to advertising. It involves being able to "market" a product or service to the customer. For instance, you can have a great product or service but it does not do anything if no one knows anything about it.
Marketing helps with promoting your product, like for example a t-shirt design shop. This beginners guide to marketing will help you understand that whatever happens it must be done in a strategic way. Helping to connect with customers in a meaningful way. Furthermore, this means that your business should pay close attention to current trends and the demands of the market. From there, your business can capitalize on the important aspects of marketing and get a product or service recognized by customers. See Marketing for dummies
A Beginners Aspects of Marketing
A way that you can see marketing in action is through the process of product, price, advertising, and location. The main point for this beginner's guide to marketing is to understand that.
Most importantly, the product or service you sell must be something that a large group of people needs. However, if your product only fits a small population, it may be difficult to see a lot of growth in your business.
Your price point for your product should be something that affordable for consumers but still allows you to see a good profit margin. Furthermore, the way you advertise and promote is important to engaging with your customers to choose your business over another.
Lastly, the location is essential to determining where you distribute your product. Whether it is online or in a store, be sure that your product is accessible for consumers.
The Purpose of Marketing to Beginners
Without a strong marketing plan in place, your business will certainly see a slow decline. Above all, marketing is essential for having a strong business plan and overall revenue and exposure success. You are able to catch the interest of a consumer market and influence their buying decisions. Perhaps, your business can easily give them a reason to purchase your product but you should have a strategy to be able to do this.
Different Types of Marketing for beginners
There are a variety of ways that your business can market your product or service. Take a look at some of these most popular and effective ways of marketing strategies.
Print – explained to beginners
Print can be through the process of marketing via newspapers, magazines, flyers, etc. Even though we live in a millennial, technology-driven age, people still respond well to print marketing. Supermarkets still send home weekly ads that get their customers to come into their stores. They also send out coupons to get grocery shoppers to buy their products. Real estate agents will also send out mailers to neighborhoods to increase their chances of gaining new clients.
Radio – one efficient tool to market
With radio marketing, you can put out a commercial or advertisement that can reach a great number of people on the radio. Consumers listen to the radio in their cars or at their desk at work. This is a great avenue to use for populations of any type. Depending on your target group, choose a station you would want to run your campaign. For instance, car dealerships will run a radio ad a few days before a sale weekend announcing big sales on their inventory.
Online marketing is hard for beginners but not impossible. 
A beginner's marketing guide must include online marketing. Most of all, the online market is crawling with opportunity. Many consumers use the internet as one of the first modes of accessing products. Big marketplaces like Amazon and eBay have certainly jumped on the online marketing campaign as their businesses run solely on these platforms. Whether it is through using ads or websites, be sure that you utilize online marketing to generate new leads for your business. Social media marketing is also something that your business can jump on when it comes to increasing exposure and sales. The social media world is so dominant that you can get information out to your consumers and potential clients with just a simple post.
TV – expensive and out of reach for most start-ups
Even though more consumers are moving towards Netflixs providers rather than traditional cable, businesses can still find opportunities to market to them. Providers like Hulu still allow businesses to place advertisements in between commercial breaks in shows. This would be a good opportunity for a business to engage with an audience through something simple like television. Television is visual, which can be very interesting for your target group.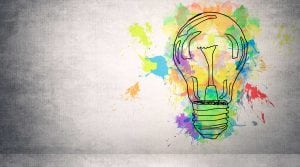 Use of Logos for Marketing
Marketing Logos can be beneficial for your business because they serve as a visual representation of your business values. Furthermore, you would be able to show consumers what your business is all about through a purposeful logo. Marketing Logos are visuals that consumers can identify with. For instance, they may also use this to determine if they will do business with you. However, it should always include an image that best shows what your business cares about. Perhaps what the product you distribute is for. What makes or breaks a good logo design?
Pay attention to colors and designs that will connect with your business values as well as your audience. You should consider in using a professional logo design company. They have the expertise and tools that can really make your logo innovative and engaging. You can identify all of your wants for your logo and they can turn your vision into reality.
Conclusion
The purpose of any business is to sell more products and services. A beginner's marketing guide can help. With marketing as a part of the main component of a business plan, you can be sure that you will be able to fullfill this process. Furthermore, marketing is something that should be done strategically if you want to see any success for your business growth. Plus, marketing is something that should be done consistently as long as your company is still in business. It is not a one-time shot. Marketing and branding are all facets of keeping a business strong and relevant. Read more tips Markting and branding for accountancy firms