Firstly, let's all agree that to print a professional-looking logo on a shirt, you need a high-quality digital file of the logo and choose a suitable printing method such as screen-printing heat transfer, or embroidery according to your requirements.
Secondly, you need to make up your mind on the location of the logo, whether it's on the front or back of the shirt, the sleeve, or the chest.
Most important thing to remember is obviously to clean the shirt thoroughly and remove any wrinkles before printing.
All you then need is to follow the instructions meticulously (they are not more difficult than putting an IKEA furniture together) for the chosen printing method to ensure a proper print of the logo. These simple steps will help you produce a professional-looking logo on a shirt.
Printing Designs On Shirts Using Easy Techniques
There are a few easy printing techniques that I feel need mentioning because to print a design on a shirt required a good solid technique that you can master. Let's face it, we all have different skills and some of these techniques will require some practice. 
Below you'll find some easy well tested  technique to print a design on a shirt 
1. Screen printing – First example, using a stencil and ink, this is one of the most popular methods for printing logos on clothing.
2. Direct to garment (DTG) – Second example, a digital printing process that allows you to print customized designs directly onto garments.
3. Vinyl transfer –  A process to print the logo onto vinyl and then transferring it onto the shirt.
4. Dye sublimation – Mainly using heat to transfer the ink onto the fabric, this results in vibrant and long-lasting prints.
5. Embroidery – Using thread to stitch your logo onto the shirt, creating a professional and durable finish.
6. Iron-on transfer – Where you print the logo onto transfer paper and then ironing it onto the shirt.
7. Heat transfer vinyl – A vinyl that is cut or printed and then applied to the shirt using heat.
8. Screen printed transfers –Screen printed designs applied to transfer paper before being applied to the shirt.
9. Pad printing –Using a specialized printer to print your logo onto the shirt.
10. Foil printing –Creating a metallic or shiny finish by using a heat transfer process.
11. Digital heat transfer – Printing a digital image onto a special transfer paper before applying it to the shirt.
12. Sublimation printing – For example, a process that involves printing the design onto a special paper transfer before applying it to the shirt using heat.
13. Flock printing –Using an ink that creates a soft, velvety finish.
14. Laser transfer – A special type of paper that is printed with a laser printer before being transferred to the shirt.
15. 3D printing –  Last one, this is a specialty printer to print in three-dimensions, adding texture and physical depth to your logo.
Home Shirt Logo Printing For Creative Children And Bored Parents
Most of all, home-made shirt printing can be a fun and creative activity for children.
1. First, decide on a design for the shirt.  Hand-drawn or printed out from a computer. Next, gather materials such as fabric paint, a paintbrush, and a plain cotton shirt.
2. Place a piece of cardboard inside the shirt to prevent the paint from bleeding through.
3. Then, use the paintbrush to carefully fill in the design with fabric paint. Allow the shirt to dry completely before wearing or washing.
To make the project even more fun, consider using stencils or a potato stamp to create unique designs. However, do remember to supervise children when using materials such as paint and provide protective clothing such as aprons or old shirts. With a little creativity and some basic materials, your child can have their own personalized and custom-made shirt.
Master The Process With The Right Ink
Choosing the right type of ink for your shirt logo can be daunting, but there are a few widely-used options.
Water-based ink is eco-friendly but requires maintenance and doesn't show up well on dark shirts.
Plastisol ink is prevalent because of its vibrant color and opacity. While it works well for light and dark shirts, it's not as environmentally friendly as water-based ink.
Discharge ink is similar to water-based ink but uses a chemical to bleach the garment area where the image will go.
Ultimately, your choice of ink will hinge on the design, shirt color, desired effect, and environmental factors.
Transform Your Shirts With Custom Designs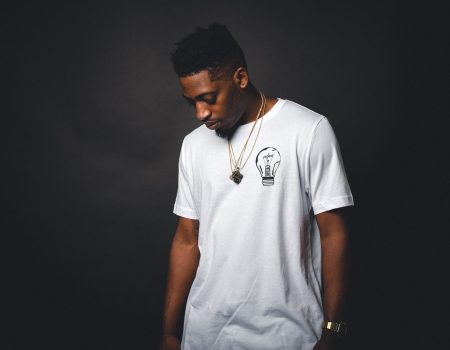 Some of you might have noticed that custom shirt design is becoming increasingly popular in the fashion industry and its not so difficult to create your own t-shirt design.  More importantly, this trend is due to the fact that people want to express their individuality and create a unique style that represents their personality. More and more to brand yourself. 
Custom shirts are designed to fit the individual's body type, which makes them more comfortable and flattering. Furthermore, they also provide an opportunity to showcase unconventional and creative designs that stand out. Also, not surprisingly, custom shirts are not limited to specific occasions, and they can be worn for both formal and informal events.
In addition, they offer a more sustainable option since they are typically made-to-order, reducing waste from excess inventory. Overall, custom shirt design is a fashionable and innovative way for individuals to express themselves and elevate their style.
Shirt printing And Adding A Logo Shape
When it comes to choosing a shape for a logo that will be printed on a shirt, there are a few things to keep in mind. First, it's important to consider the size of the logo and how it will fit on the shirt. A logo that is too small may be hard to see, whereas a logo that is too large may look overwhelming.

Another consideration is the shape of the logo itself. Simple shapes, such as circles, squares, and triangles tend to work well on shirts, as they are easy to recognize and don't have too much detail. Logos that are too intricate or complex may not translate well on a shirt, as the detail may be lost in the printing process.

Lastly, it's important to consider the color of the logo and how it will look on the shirt. A logo that is highly contrasting to the color of the shirt will stand out more, whereas a logo that blends in too much may not be as noticeable.
Keep it simple, use the technique that you master and most of all have fun when you print a design on a shirt or on any other material. Its important to be abel to express your self and print whatever makes you happy. Children love potato stamp so let them go wild in the kitchen. After all, you never know Iif your children might be the ones that actually create something so nice you use it for your branding and logo in the future. Trust your creativity.