Marketing firms need marketing strategies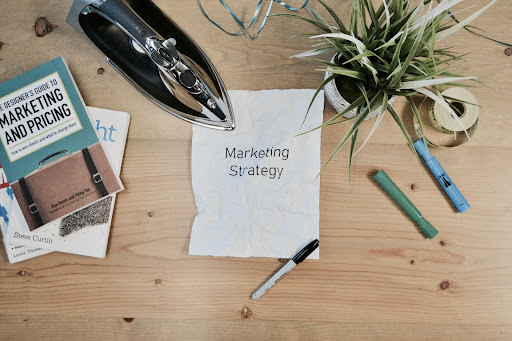 Design for marketing companies sounds a bit odd does it not? However, in theory, marketing for a marketing company ought to be easy. The people who run marketing agencies and related companies are, after all, the experts.
That said, it can sometimes be difficult for companies in the marketing industry to get out of their own way. They have to put the same knowledge to use for themselves that they use for their clients – and do it in a way that helps to attract new clients.
Elements of an Effective Marketing Company Logo
The first step in branding your marketing company is choosing the right logo. The logo you choose will, in many cases, be the first exposure a potential client has to your company. That means it needs to be unique and memorable in your design.
Using Colors to Convey Trust and Excitement For Marketing Firms
One of the most important choices you'll make about your logo is which colors to use. Colors can elicit strong emotional responses from the people who see them.
For marketing companies, two of the most important emotions to convey are trust and excitement. Trust matters because the clients you work with have to trust that you'll do a good job of creating marketing options that accurately and compellingly represent their company.
Excitement and creativity go hand in hand. Nobody wants their marketing to be boring. If you can convince potential clients that you have plenty of exciting and innovative ideas, they'll line up to use your services.
Choosing the Right Typography for Your Marketing Firm
The next step is to choose the right typography for your marketing firm logo. Typography choice involves more than simply choosing a well-known font, particularly for marketing companies. Your typography needs to be readable and creative – not the easiest combination to muster.
Of course, some marketing agencies who deal primarily with conservative industries like finance and insurance might want to choose simple typography – something with little flashiness. However, agencies who cater to more creative or artistic industries need to demonstrate some flare with their typography choices.
Example of a Marketing Company Logo
To put colors and typography together, let's look at a logo we designed for a marketing company (portfolio)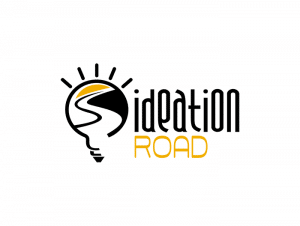 This is a very effective logo that we're proud to have created. Looking at the colors first, you can see that this logo is black and gold. Black has a sense of elegance and refinement, while the gold is a variation on yellow and signifies excitement.
The typography here is bold and creative, particularly for the first word of the logo. We used a slightly more traditional font for the word Road to convey stability.
Finally, the iconography uses a lightbulb – a common symbol for an idea – but with a twist. This lightbulb incorporates a road, and implies that this marketing company takes audiences on a journey that ends with a sale. Overall, this is a creative and memorable logo.
Creating a Memorable A Brand for Your Marketing Company
Once your logo is in place, it's time to think about the rest of your branding strategy. As a marketing person, you know that branding is something you can control – up to a point. Your brand consists of what you create to represent your company combined with your audience's perception of it. However, the perception is the part that you can't fully control.
Understanding Your Target Audience
Branding begins with understanding your target audience. The people you want to appeal to have particular needs and wants.
When companies seek a marketing agency to represent them, it's because they have problems that require solving.
Your job is to make sure that you understand those problems. Customer research should take your particular strengths and weaknesses into consideration and combine them with your most common client pain points.
For example, if you focus on marketing in a specific industry, your clients will also belong to that industry. This targeted approach immediately narrows down your audience and helps you to concentrate your marketing efforts better.
It may be helpful, after you do customer research, to create one or more detailed customer personas to help you move on to the next step. These personas can then serve as valuable tools to guide you in moving on to a deeper understanding of your brand personality.
Knowing Your Brand Personality of Your Marketing Firm
The next step to creating a memorable marketing brand is knowing your brand personality. How will you speak to your audience? How do they want you to speak to them?
If you are targeting brick and mortar retail stores on a local level, you would use a very different tone than you would if you were targeting global technology companies. You have to evaluate your audience. That can be particularly tricky if you don't specialize in only one industry.
The key is to be consistent with your tone. Everyone involved in creating marketing content, writing blogs, or posting on social media should be aware of the desired tone and capable of using it consistently.
Content Marketing Ideas for Marketing Firms
To finish, let's talk about some of the most effective forms of content marketing – the things you can use to establish yourself as an authority and demonstrate what you can do for your clients.
Authority Blogging
To finish, let's talk about some of the most effective forms of content marketing – the things you can use to establish yourself as an authority and demonstrate what you can do for your clients.
 Authority Blogging
The first option is authority blogging. When potential clients see you as a marketing authority, they are more likely to turn to you for help growing their businesses.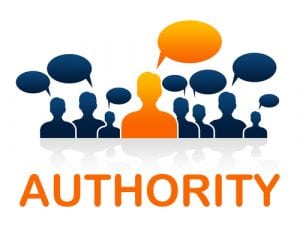 It's important to distinguish between blogging and authority blogging. When you write authority blogs, they must demonstrate your expertise and ability in the world of marketing. The topics you choose, and the way you write about them, can help to build confidence with your target audience.
Authority blog posts don't need to be long, but they need to be informative and they shouldn't contain any fluff. Your goal should always be to educate readers.
The blogs at big marketing sites like HubSpot, Moz, and SproutSocial are good examples to use if you want to understand what a high-quality authority post in the marketing area looks like. Their posts are detailed and they cover their topics comprehensively.
We found this blog very interesting, if you want to check out more about how to become an authority blogger in your niche!
Social Media
The next area where you can shine in terms of marketing to your target audience is on social media. It's the perfect place to acquire new leads and connect with existing clients at the same time.
You may do some marketing for individuals, but the chances are high that you are mostly targeting other businesses. For that reason, it makes sense to use LinkedIn as your social media hub. It's the ideal place to share blog posts and other authority content.
You should also be aware of one of LinkedIn's newest features, the LinkedIn Lead Gen Form. If you want to grow your business, you need to connect with decision makers in your target industries. That means reaching out to CEOs, COOs, and so on – and LinkedIn Lead Gen Forms can help you to do it. They:
1. Work in tandem with LinkedIn sponsored content and ads
2. Allow you to choose up to 7 fields for your form
3. Prepopulate the fields with information from the lead's LinkedIn profile
They're ideal because they ensure you get complete and accurate information for everybody who clicks on your ad.
Of course, you may also want to use Facebook, Twitter, or even Pinterest or Instagram to reach your target audience. The platforms you choose will depend on who your target audience is. By selecting the platforms where your audience is most active, you can maximize the reach and engagement of your marketing firm.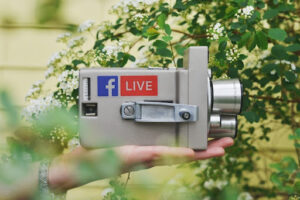 Video Marketing
There is no denying the popularity of video marketing. Collectively, internet users watch thousands of hours of video every day, and a majority say that they would rather learn about a product or service by watching a video than by reading about it.
Here are some ideas to consider for video marketing:
1. Setting up a YouTube channel is free and easy, and it offers SEO benefits too since YouTube is owned by Google.
2. Videos are a great way to flesh out client testimonials and turn them into case studies. You can demonstrate the methods you use – and the marketing items you created – while also creating a compelling video narrative.
3. Video can also help you demonstrate the value in what you do. A prospective client might not understand what goes into creating a social media strategy or optimizing a site for conversions – but you do. When they see the value of what you do, they'll be more likely to be willing to pay for it.
4. Whiteboard videos are easy to make and provide you with the perfect opportunity to talk about complex topics. Think of them as the video version of an infographic.
Any one of these ideas can help you build your brand online and demonstrate your authority and value to prospective clients.
Conclusion: What to keep in mind for your marketing company
To market your own marketing agency might pose a challenge, but you have all of the tools and expertise you need to do it well. The bottom line is that the more value and authority you demonstrate with your online content, the easier it will be for you to attract leads, sign new clients, and grow your business.
With all your marketing measures, keep in mind to act in the best interest of your target audience. Choose the platforms that align with their usage. When designing your marketing firm's logo, remember to choose colors and fonts that best represent the marketing industry you are operating in. Keep these things in mind and if you need assistance in the process, we at The Logo Company are happy to create your logo design with you!